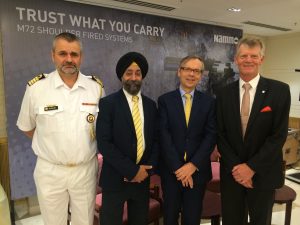 By Sangeeta Saxena
New Delhi.  09 June 2016. It was just the right beginning- is there anything common in NaMo and Nammo – yes they both believe in Make in India. And this officially marked the launch of Nammo India Private Limited recently amidst representatives from the Indian Armed Forces and defence industry .
The Norwegian Ambassador to India, Nils Ragnar Kamsvag  was optimistic of Nammo's first step in India and is sure that the footprint will be strong in India. Through local presence and the newly established office in New Delhi, Nammo is ready to support India in its defence modernization programmes and to be an active participant in the – Make in India- initiative, he reiterated.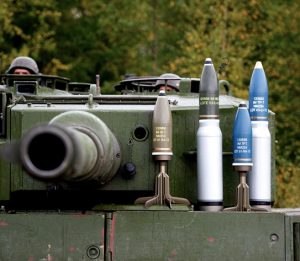 Headquartered in Raufoss, Norway, the Nammo Group is a technology-driven aerospace and defence group specializing in high-performance defense and space solutions. The company was founded in 1998, based on a merger of three major Nordic defense companies: Celsius AB, Patria Oyj, and Raufoss ASA. The Nammo Group's shareholders are the Norwegian Government represented by the Norwegian Ministry of Trade, Industry and Fisheries (50 percent) and the Finnish Defence and Aerospace Group, Patria Oyj (50 percent).
"We have seen that the expertise, production cost and excellent quality of products manufactured by Indian industries correspond perfectly to several of our product lines. I believe we have great opportunities for cooperation ahead of us," says Kjell Kringsja, Senior Vice President Business Development in the Nammo Group.
With a total of 22 production sites and sales offices, the Nammo Group operates through 6 business units: Commercial Ammunition, Small and Medium Calibre Ammunition, Large Calibre Ammunition, Shoulder Fired Systems, Aerospace Propulsion, Sea Safety and Services. The company employs 2200 experts in 11 countries, and the company's annual revenue is USD 600 million (EUR 450 million). Its broad portfolio includes shoulder-launched munitions systems, military and sports ammunition, rocket motors for military and space applications, and environmentally friendly demilitarization services.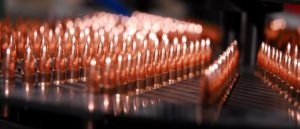 Nammo recently added a new feather to its already full cap.  It completed the first hot firing of the Flight-Weight Unitary Motor (FWUM) at its Green Propulsion test facility for rocket motors in Raufoss, Norway. The innovative design of this hybrid rocket motor, which is safe, controllable, low-cost and green, reflects the progress and superiority of Nammo's hybrid rocket motor technology, and places Nammo as a global leader in this area.
The Nammo Group has carved a niche for itself in  the development and manufacture of shoulder fired systems and high-performance ammunition products for various weapon platforms. Indian Armed Forces have increasing needs, which correspond well to Nammo's product portfolio. Nammo can offer both solutions and products that are adaptable to the requirements of the Indian Armed Forces. The medium calibre ammunition provided by Nammo covers a broad range of combat- and training ammunition for Army, Navy and Air Force applications. The large calibre ammunition covers tank artillery and mortar rounds. In small calibre Nammo's extensive product range includes combat and premium projectiles, cartridge technology and commercial brands ranging from 4.6 mm to 12,7 mm ammunition.
Nammo produces a variety of warheads with cast and pressed explosives. Among the explosives there are a selection of PBX formulations which give the warheads good IM characteristics. Nammo also designs and produces fuzes (traditional and electronic) for the warheads. It is designing, testing and producing a number of different rocket motors for missiles and space applications, as well as rocket motors and catapults for ejection seats. Nammo's  pyrotechnic  product range includes illumination signals, hand fired flares, ignition delay trains and detonators, simulation and practice charges, ground burst signals, aircraft ejection cartridges and base bleed propellant igniters.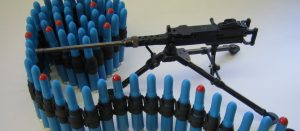 The shoulder fired systems have a real and positive impact on the battlefield. Forces rely on these weapons to protect lives while defeating the enemy. Nammo offers a comprehensive compilation of shoulder launched weapons to meet the increasing complexity of the modern battlefield.
Nammo  has a Demil Division which has more than 40 years of experience in demilitarization. It  specialises in handling excess, outdated and obsolete conventional ammunition. The processes used by the Division encompass the highest standards of safety and environmental consideration.
The list is long and as a technology-driven aerospace and defence group, the majority of Nammo's business comes from national armed forces and national defense industries in the countries where the organization operates. The remaining portion of the company's business is comprised of commercial sales of services and sports and security products.
Managing Director Karanjit Singh Chopra said together with Indian defence industries, Nammo has defined concrete and interesting partnering areas an excellent creating platform for strong cooperation in the future. It is all set to keep pace  with the Make in India march. Nammo India Private Ltd was established 1 May 2016.This office will serve the Indian market for all Nammo business units.