New Delhi. 02 June 2017. Khanderi, the second of the six Scorpene class submarines being built in India at MDL in collaboration with DCNS of France , sailed out yesterday from Mumbai harbour for her maiden sea sortie. It was also the first major trial for her propulsion plant and a very important milestone in the construction programme.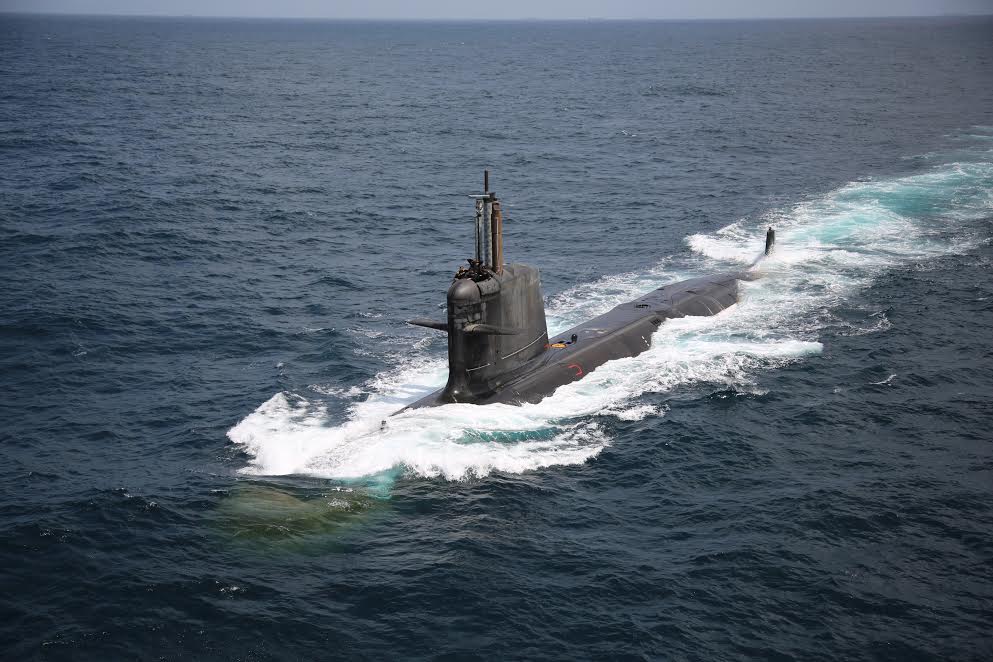 The successful trial moved the submarine a significant step closer to her induction into the Indian Navy later this year. She will now be put through her paces via a rigorous set of trials, which are designed to test her operating envelop to the maximum.
The first Scorpene, Kalvari, is presently being readied for delivery in July / August this year, after having been put through a grueling set of trials over the past one year, including successful live missile and torpedo firings.
Named after ferocious deep sea predators, the Scorpenes, which operate very silently and are capable of multifarious roles, will add teeth to the might of the Indian Navy by strengthening it's crucial Submarine Arm.