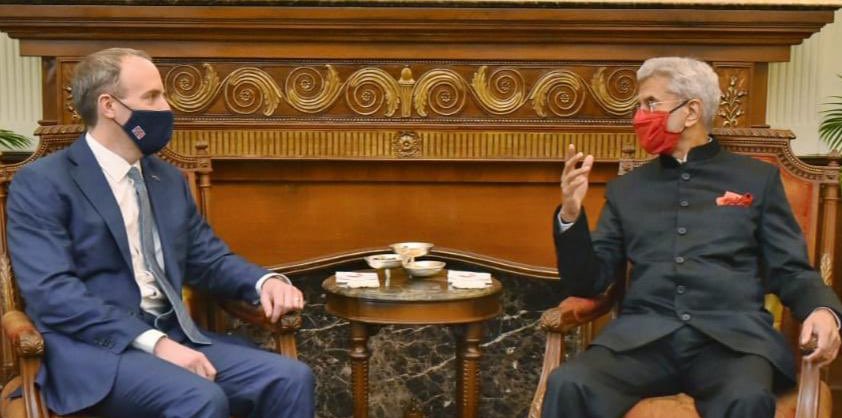 New Delhi. 15 December 2020. Secretary of State for Foreign, Commonwealth and Development Affairs, United Kingdom, The Rt Hon Dominic Raab MP, is on an official visit to India from 14-17 December 2020. Mr Raab is the first Foreign Minister to visit India for a bilateral engagement since the onset of the pandemic.

External Affairs Minister, Dr Subrahmanyam Jaishankar, hosted the visiting Foreign Minister for bilateral talks at Hyderabad House on 15 December 2020. In the context of UK leaving the EU and the big geopolitical changes in a Covid-impacted world, both Ministers recognised the immense opportunities for greater collaboration in diverse sectors such as trade and investments, defence and security, health, education, research and innovation, energy and climate change. They agreed to prioritize finalization of an ambitious, 360 degree roadmap for upgrading India-UK partnership to the next level. The roadmap will be adopted at the forthcoming visit of the Prime Minister of UK to India in January 2021.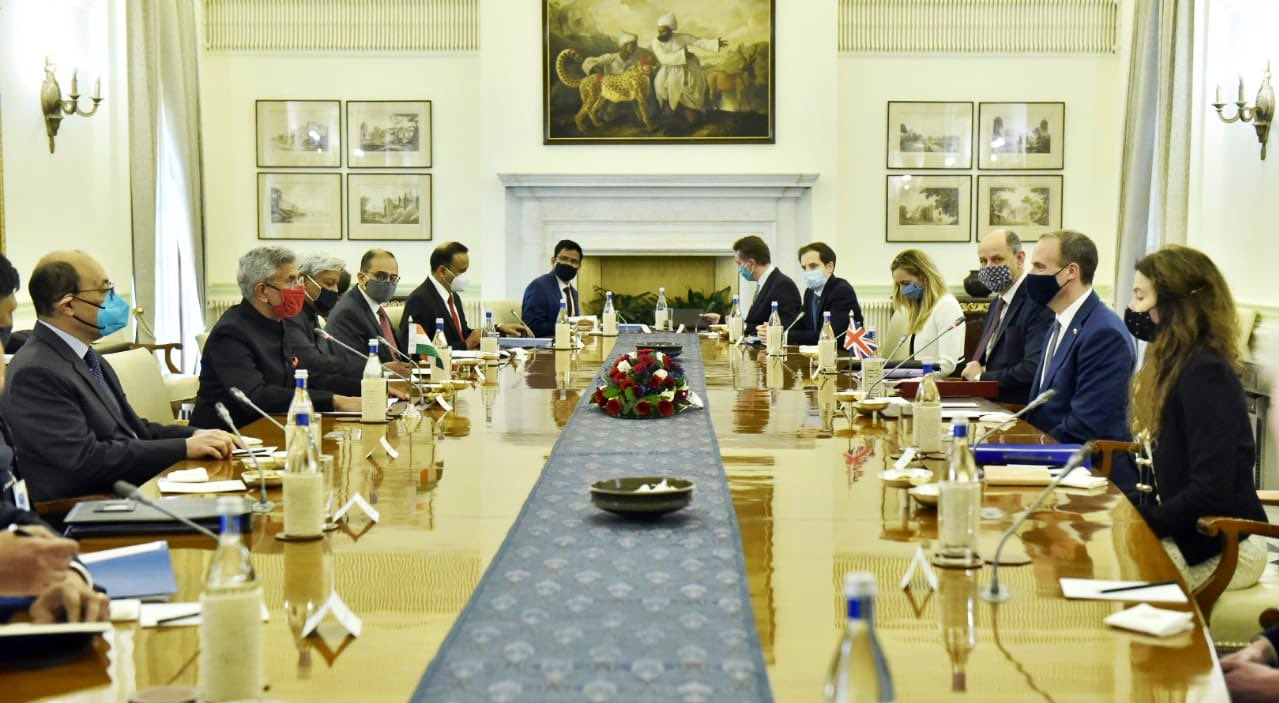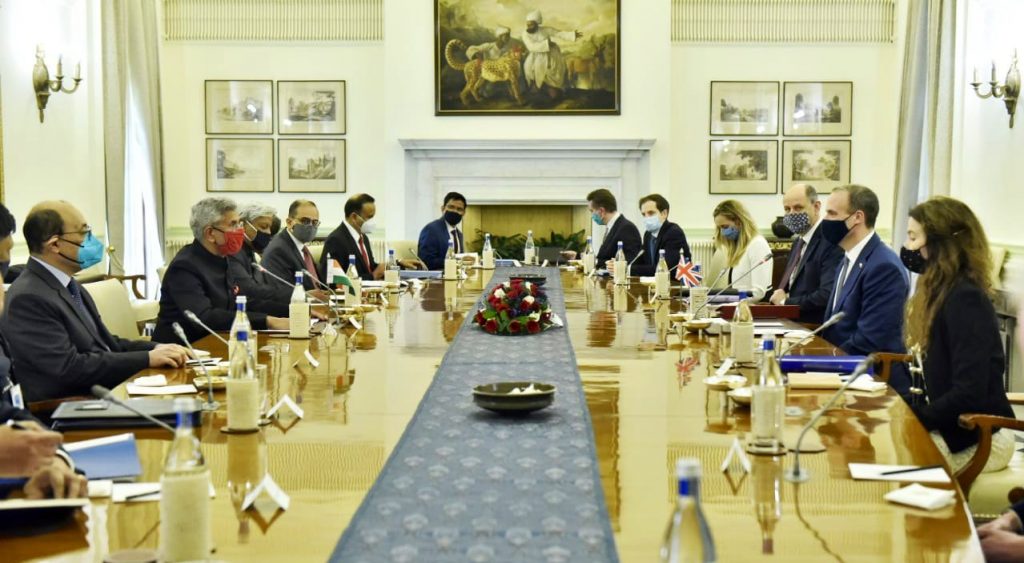 Bilateral trade with UK has witnessed a steady rise in the last decade reaching USD15.48 billion in 2019-20. To tap the full potential of bilateral trade and economic relations, both sides Recognised the importance of fast tracking the discussions on a trade deal as well as concluding a comprehensive migration and mobility partnership agreement that can facilitate swifter movement of students and professionals in both directions.
Dr S Jaishankar and Mr Raab also held discussions on a number of regional and global issues of mutual interest reiterating their shared commitment to a multi-polar world and faith in multilateralism. They explored ways to strengthen cooperation in the Indo-Pacific, on countering terrorism and radical extremism and addressing emerging challenges in the cyber, maritime and space domains.

Mr Raab will be meeting the Minister of Environment, Forests and Climate Change, Shri Prakash Javadekar and the Minister of Education, Shri Ramesh Pokhriyal in Delhi. In the second leg of his tour, he will be visiting Bengaluru where he will meet the Chief Minister of Karnataka on 17 December 2020.