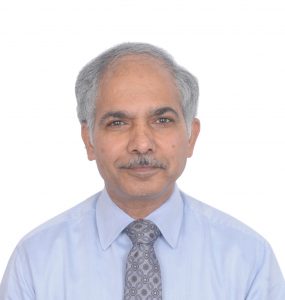 Mumbai. 11 February 2019. The Indian Register of Shipping (IRClass), a leading classification society, has opened two new offices in India – one located in Paradip, a major maritime port town on the east coast of India, and another in Guwahati, the largest city in northeast Indian state of Assam.
Strengthening IRClass' service network, these new offices join an existing network of 24 offices in India.
The opening of an office in Assam's Guwahati follows the recent announcement on a joint initiative with the Assam Government in further developing the state's inland water transport (IWT) system to improve commuter safety.
Paradip is amongst the leading ports in the country and several infrastructure projects under Sagarmala program are planned around the port. The Paradip office was opened to meet long standing demand from the industry. This office will serve the ship owners, ports and drydocking repair facilities within proximity, as well as neighbouring ports including Dhamra and others in the region.
K Bhardwaj, Head (Operations) said today: "Establishing presence in both Paradip and Guwahati has been a key part of our strategic development priorities, and this underlines IRClass' commitment towards servicing its clients in the eastern part of India as we strive to provide high quality classification services to the maritime community in this region."
Indian Register of Shipping (IRClass) is an international ship classification society providing ship classification and certification as well as technical inspection services. IRClass is a Member of the International Association of Classification Societies (IACS).
Covering a wide range of shipping, offshore and industrial projects, their team of dedicated professionals has brought international standardisation and assurance to your doorstep.