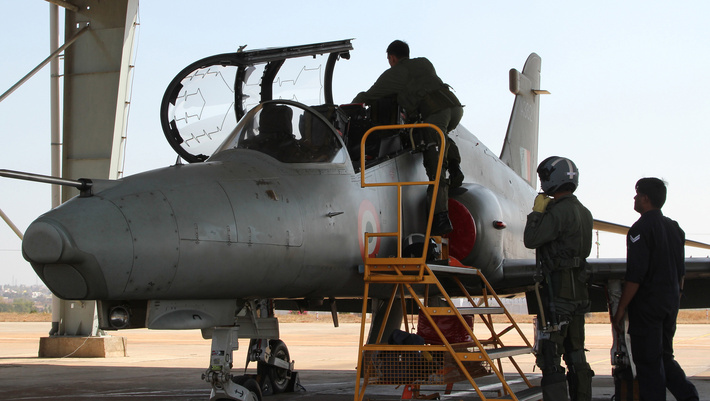 New Delhi. 07 October 2021. BAE Systems' Hawk Jet Trainers, one of the most advanced military aircraft trainers, first flew over the Indian airspace in 2004 after the programme was formally launched in the country. To date, more than 120 Hawk Mk132 aircraft have been delivered to the IAF and the Indian Navy. A proven military aircraft trainer, the Indian Air Force (IAF) deploys the Hawk Mk132 jets for the third and the most advanced stage of training for its next line of Air Force pilots, allowing the students to take controls of the latest radar and weapons systems. Fully equipped with advanced technology and defensive aids simulation, it provides a unique 'brain training' environment to prepare student pilots for life in the cockpit of new and next generation combat jets.
Hawk is a true worldwide success story. Nearly 1,000 have been ordered, with aircraft delivered to 18 countries across the globe. Built on more than 35 years of fast jet training experience, Hawk has been used to train many pilots flying current and new generation combat aircraft today, with more than 3.5 million flying hours achieved.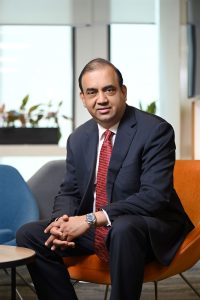 "We offer our congratulations to the Indian Air Force on the 89th Air Force Day. For decades we have been proud to "co-create for a self-reliant India" and to have contributed to the modernisation of the Indian Air Force (IAF). From being the core contributor to the establishment of the Air Force Technical College in 1949, to providing advanced training to the IAF pilots through our Hawk MK 132 India programme – strengthening the expertise of Indian Armed Forces has been central to our vision and mission," said Ravi Nirgudkar, Managing Director – India, Sri Lanka and Bangladesh, BAE Systems.
The technology at the heart of Hawk has seen the aircraft enhance customer training pipelines for the front line fighter pilots of the future. Students are put at the controls of the latest radar, weapons systems and defensive aids simulation technology, providing a unique 'brain training' environment to prepare them for life in the cockpit of new and next generation combat jets. A true advanced jet trainer with remarkable flexibility, it is designed to help deliver a seamless transition from basic training to the front line at a fraction of the through-life cost of its competitors. Hawk's advanced airborne simulation technology has reduced costs and introduced new pilots to front line sooner, with a higher skill level. Airborne simulation including sensors, weapons, radar, defensive aids and countermeasures, allows for sorties including realistic air-to-ground scenarios to be programmed into Hawk's on-board computers prior to take-off or in real time. By providing real time in flight results of exercises, missions can be re-programmed while student pilots are in the air.
Hawk's cockpit is designed to look, feel and function like the latest generation of front-line combat aircraft. The Heads-Up Display and full-colour Multi-Functional Displays are supported by the latest generation mission computers that can provide display data representative of the latest combat aircraft such as Typhoon and F-35, and the latest navigational aids such as a digital moving map. The aircraft has Hands-On Throttle And Stick (HOTAS) cockpit controls with a non-fly-by-wire flight control system to give the student a real feel of fast jet handling. The cockpit is equipped with a data transfer capability interface with ground based Mission Planning and Debriefing Systems, allowing for accurate and timely mission planning, briefing, rehearsals, and mission execution and debriefs, linked to a student's Training Management System.
The Hawk programme in India was launched in 2004. To date, more than 120 Hawk Mk132 aircraft have been delivered to the IAF and the Indian Navy. The production line in HAL in Bengaluru is supported by a comprehensive maintenance capability at Air Force Station Bidar and INS Dega for the fleet at point of use. More than 100,000 flying hours have been achieved in India, with sustained levels of high serviceability enabling over 600 combat pilots to be trained on the Hawk to date. BAE Systems continues to work with HAL towards the successful completion of a potential order to supply products and services for the manufacture of Hawk advanced jet trainer aircraft.
"The world-class manufacturing facility we have established for the Hawk programme in partnership with Hindustan Aeronautics Limited (HAL) demonstrates the success of Make in India in defence manufacturing. Building on the success of the Hawk Mk132, which has exceeded 100,000 flying hours with the Indian Air Force and the Indian Navy, we continue to stand by for a potential repeat order to fulfil the Indian Air Force's requirement for its prestigious aerobatic team, the Surya Kiran," added Ravi Nirgudkar.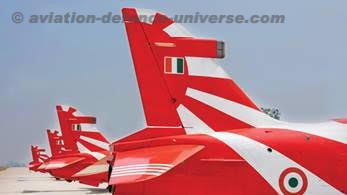 Building on the success of the Hawk Mk132, BAE Systems with HAL is developing an Advanced Hawk. This will be the latest development of the world's most successful jet trainer. The Advanced Hawk will enable training currently performed on frontline fighter aircraft to be delivered on this updated aircraft. This will reduce training demands on frontline aircraft, create additional capacity for operations and deliver cost effective fast jet training in a safer environment. High commonality with the existing Hawk production and support infrastructure in India enables the Advanced Hawk to be manufactured and supported with maximum reuse of facilities, equipment and skills. The Advanced Hawk aims to bring a new level of technology and aerospace knowledge to India which will result in a latest generation jet trainer for India and for export.
"We recognise India's aspirations and fully support the Government's vision for Atmanirbhar Bharat and Make in India. We are proud of our in-country presence and robust partnership that we have created with the local industry which includes HAL, Mahindra Defence Systems Ltd as well as several SMEs and MSMEs. We stand focused to support the Indian Armed Forces in their modernisation journey through our local collaborations and investment, " he reiterated.
BAE Systems offers a wide range of in-service support capabilities throughout the life of Hawk aircraft, with the aim of delivering cost savings, providing a high level of aircraft availability and optimising the support system year after year to reduce through-life costs. It provides support services to customers across the globe including instructors, maintenance and integration services.