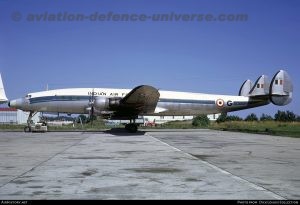 By Sangeeta Saxena
New Delhi. 07 October 2021. When on 8th June 1948 Air India, flew its maiden international flight from Mumbai to London via Cairo and Geneva, with 35 passengers on board including JRD Tata, little did the pilot Captain K R Guzdar realise that his 40 seater Lockheed Martin L-749 Constellation aircraft Malabar Princess, was not only creating history for Indian aviation, but also for Indo-US aviation ties. This was the beginning of the long standing relationship for Ind0-US military ties too. The Indian Air Force took charge of eight Lockheed Super Constellations that have been handed over from Air India, which were operated in the Maritime Recce Role. In 1977, Six of the Super Connies were handed over to the Navy's 315 Squadron. The remaining two served as freighters with No.6 Squadron till they were finally phased out in the early 80s. And all this is in the annals of Indian military history. And the Lockheed Martin story continued and continues.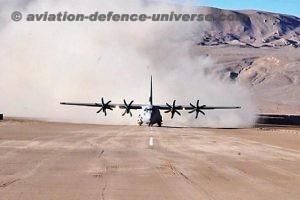 "Lockheed Martin is proud of its longstanding partnership of seven decades with the Indian Armed Forces. We congratulate the Indian Air Force (IAF) on its 89th anniversary and remain steadfast in our commitment of being the partner of choice in its modernization journey. It has been our privilege to continue working with the IAF and supporting its fleet of 12 C-130J Super Hercules aircraft. We are focused to further grow and strengthen this partnership with India as part of our unprecedented F-21 offering for the Indian Air Force, said William L. Blair, Vice President and Chief Executive, Lockheed Martin India.
Tracing back the history it dawns that in fact, Lockheed's design was so good, that the U.S. military, readying for war, saw its potential as a transport for troops and supplies in Europe and took over production in 1942. The first official flight test for a Constellation, sheathed in olive green paint and redesignated C-69, came early the next year. It was a plane equally beautiful in form as well as function. First flight went so well that five more flights were performed the first day. The Connie as it was fondly called averaged 331 mph, flying nonstop in six hours, 57 minutes, and 51 seconds on this flight. After setting the record, that aircraft was returned to the military and during service testing at Wright Field, Ohio, Orville Wright, who had made the first powered flight, made his last flight, serving as copilot on a test run.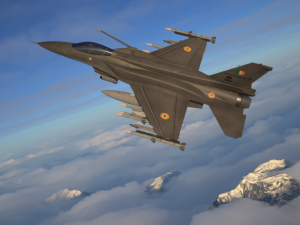 Coming back to 2021 Bill Blair reiterated, "Lockheed Martin has been a committed member of the Indian aerospace and defense industry for over three decades. Our strategy for India has always been focused on building and nurturing partnerships with the Indian industry, with whom we share technology and capability and co-produce and co-develop for India and from India for the World. Our joint ventures with Tata, Tata Lockheed Martin Aerostructures Limited (TLMAL) and Tata Sikorsky Aerospace Limited (TSAL) that we established over a decade ago have generated value that has flowed down to Indian Tier 1/2/3 large, Micro, Small & Medium Enterprises (MSMEs) and start-ups supporting a foundation for the defence and the aerospace ecosystem in India. The TLMAL facility manufactures major aerostructure components for the C-130J Super Hercules transport aircraft. This is the sole supplier of these components to Lockheed Martin and is an integral part of our global supply chain. To date, TLMAL has manufactured 150 C-130J empennages."
The Indian Air Force operates a fleet of 12 C-130Js. India is one of 21 countries operating the C-130J Super Hercules, which is the world's choice for tactical airlifters. The IAF uses its C-130Js to support a variety of missions, from cargo delivery to providing vital humanitarian aid. The Super Hercules is also part of India's C-130J Roll-On/Roll-Off University Design Challenge. Through this initiative, Lockheed Martin provides research grants for teams from Indian universities to work with local industry partners and mentors from India's Defence Research and Development Organisation to develop design specifications for proposed modules that could be used on a Lockheed Martin C-130J Super Hercules cargo aircraft. Thus it matches steps with Skill India and Start Up India programmes.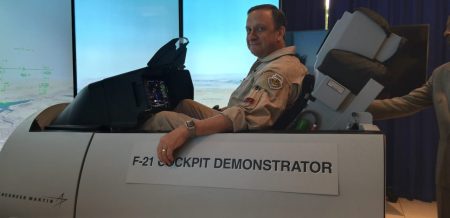 And since the Indian government relooked into the earlier shelved 114 MRFA programme and issued the fresh RFIs, F-21 is Lockheed Martin's offer which will be Make in India, for India and from India. Bill Blair in an exclusive with ADU stated, "We are confident that the F-21 is the best solution to meet or exceed the Indian Air Force's capability needs, provide Make in India industrial opportunities, and accelerate India U.S. cooperation on advanced technologies, including but not limited to fighter aircraft. The F-21 delivers an advanced single-engine, multi-role fighter at the most optimal Life Cycle Cost for the Indian Air Force with the longest service life of any competitor – 12,000 flight hours. The F-21, in concert with India's Rafale and Tejas, will fill a critical operational gap for the Indian Air Force. We are leveraging technologies across our entire fighter portfolio – not just backwards (i.e. 5th to 4th generation) but forward as well (4th to 5th generation) for the F-21 offering. The advanced Active Electronically Scanned Array radar has many shared technologies derived from both the F-22, as well as the F-35. Compared to previous mechanically scanned array radars, the F-21s AESA radar has detection ranges nearly double that of legacy versions. The F-21 is also the only fighter in the world capable of both probe/drogue and boom aerial fuelling capability. This, along with Conformal Fuel Tanks (CFTs), delivers greater range penetration and loiter staying power to the Indian Air Force. An F-21 partnership integrates India into the world's largest and most successful fighter aircraft ecosystem – a USD $165 billion market and demonstrates Lockheed Martin's commitment to India: to deliver an advanced, scalable fighter to the Indian Air Force that also provides unrivalled industrial partnership opportunities. Lockheed Martin's US-based team of technical and supply chain experts have evaluated nearly 500 India suppliers and visited with more than 250 of those suppliers across India."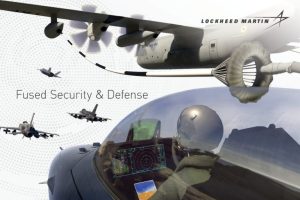 F-21 is not an old wine in a new bottle and will be made only for India with Indian needs in mind, has been the OEM's stand . F-21 will have a unique dorsal section, triple launcher and the probe-drogue system. In addition it will have advanced avionics, the APG-83 active electronically scanned array radar, above-wing fuel tanks for increased range, and an automatic ground collision avoidance system. The fighter also has a structural service life of 12,000 hours. It's weapon carrying capacity is of ten missiles—eight medium range, radar-guided AMRAAM missiles plus two AIM-9X Sidewinder missiles, will make it unique. The F-21 can be seen carrying a Sniper electro-optical targeting pod, also produced by Lockheed Martin in one of the promotional videos. In service with the U.S. Air Force, the Sniper pod provides HD forward-looking infrared (also known as thermal imaging), a dual mode laser, video data link, and digital data recorder. The F-21 also features a huge flat panel cockpit display. It also has a new Electronic Warfare system planned for Indian Air Force. There are many more points which make F-21 a totally different aircraft, the company reiterates.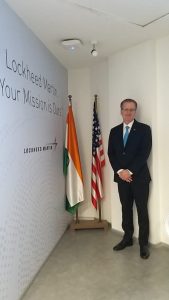 "Simply put, the F-21 goes further, faster, and stays longer than the competition ― whether you are talking about battlefields or budgets, the F-21 is the clear choice for India. Our partnership with the Indian aerospace and defence ecosystem coupled with our understanding of user requirements, offers us the unique advantage of being able to rapidly and efficiently realize our blue-print for the F-21 offer," Bill Blair added.
As a part of its larger commitment to enhance the growth and development of India's innovation and entrepreneurial pursuits, Lockheed Martin has been successfully running the India Innovation Growth Programme (IIGP) since 2007 in partnership with the Indian Department of Science and Technology, Indo-U.S. Science and Technology Forum, Federation of Indian Chambers of Commerce and Industry, Stanford Graduate School of Business, and the IC2 Institute at the University of Texas.
Competitions will be competitions and the customer is the final judge. But logics of the netizens in today's world where every one is a defence analyst will surely not be the reason for judgement. The nation decides on its need , the defence forces' gaps and the most appropriate solution. The process is on and the choice will definitely be of the best amongst the bests. This will be the ultimate Atmnirbhar Bharat and Make in India achievement.