By Venkkat Ramanan, Regional Vice President – Asia Pacific, AICPA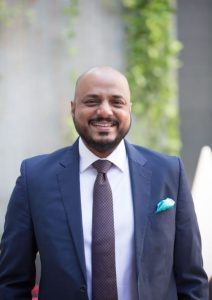 Mumbai. 11 November 2021. The COVID-19 pandemic has hampered career plans for many, but it has also provided opportunities where upskilling and higher studies are concerned. For accounting and finance professionals, this is the perfect time to enhance their curriculum vitae by pursuing the U.S. Certified Public Accountant (CPA) license. Automation is taking over simpler accounting and bookkeeping tasks and has freed accountants to perform higher value services. When it comes to accounting, taxation, and business acumen within the innovation and creative sphere, the demand for CPA professionals to provide these services is high.
The U.S. tax season is a perfect example of when the expertise of CPAs is essential. With the current pandemic, this year's season will be more complex, increasing the demand for their knowledge and guidance. And as India's connection to U.S. business continues to grow here, and in the U.S., so too will professional employment opportunities and the need for Indian professionals who possess the U.S. CPA license. Business leaders require these CPA advisors to develop strategies to optimize opportunities while mitigating risk and minimizing losses.
According to 2020 LinkedIn data on job postings, employers are prioritizing a broad mix of responsibilities—from frontline jobs now recognized as essential to operational functions that can help bring businesses back on track. The report further states that the U.S. CPA is the sixth most in-demand job globally and tops the list of occupations with the fastest growing demand. Therefore, professionals looking to enhance their career in accounting need to upskill and apply for courses that will help them attain the license to work in the U.S. or for U.S. multinational companies (MNC). This will enhance their career growth and make these professionals stand out amongst their peers, especially during these uncertain times.
Over recent years, there has been a significant rise in the number of Indian candidates taking the U.S. CPA Examination (CPA Exam) and this demand has continued to grow now that it is available in India. The American Institute of Certified Public Accountants (AICPA) and the National Association of State Boards of Accountancy (NASBA) introduced the CPA Exam in India at Prometric Test Centres in eight cities, with nearly 2,500 unique candidates since testing in India launched in mid-2020. The availability of testing in India provides candidates flexibility, saves them money, and offers the convenience of testing in their own country.
And thus, these five reasons make it even more beneficial for professionals today to consider the pathway to the U.S. CPA license and the opportunities CPA licensure may provide:
The demand for skilled accounting professionals of all levels continues to outpace supply. The magnitude at which the accounting profession has grown is tremendous in the last few years. A trend witnessed by the AICPA and NASBA showcases female applicants as well as applicants with racial/ethnic diversity growing and gaining ground on advancing to leadership roles. Moreover, these uncertain times have led to a steady rise of efficient and qualified professionals with some experience in emerging accounting issues and services. Thus, professionals with the U.S. CPA license can provide an edge over their peers.
Technological Transformation in the Accounting Profession
With advancements in the accounting profession, accounting firms are taking advantage of the increase in productivity and long-term cost savings afforded by transformative technologies. Additionally, firms are looking beyond traditional accounting skills and are sourcing experienced, skilled accounting professionals in data analytics, cloud-based computing, and related tools.
In recent years, the role of accountants has evolved and is no longer restricted to tasks typically associated with bookkeeping, auditing, and taxation, amongst others. Audit data analytics, artificial intelligence, and Enterprise Resource Planning (ERP) systems are significant technological advancements in the accounting profession that are more relevant to the strategic expertise of a U.S. CPA. Knowledge of these advancements helps accounting professionals in financial planning and analysis as well as corporate business controlling, which have led to huge demand. Companies are also relying on their finance team to provide strategic advice on top of compliance and cost-saving guidance. Thus, organisations are looking for experienced professionals with outstanding soft skills to communicate and collaborate with various teams for excellent results that will help them remain competitive in the future.
Having a professional accounting license such as the U.S. CPA demonstrates the acumen to provide sound judgements and proposals, and the accounting skills relevant to today's business world. The license allows professionals to focus on advising clients and providing strategic insights on critical financial transactions at the same time being consistent and adapting to business expectations by enhancing their knowledge of new models for business, funding, payments, and services.
Employers hire skilled accounting professionals

Organisations and various industries are looking for qualified and trained accounting professionals who can prepare the books of accounts, and at the same time comprehend the core business mechanism and provide advice on the company's financial position. Thus, raising the demand for U.S. CPAs, which offers better salaries, career stability, and steady upward growth. Additionally, various commercial service firms are recruiting U.S. CPAs for strategic planning and general accounting functions, while at the same time attracting professionals with additional benefits.
The CPA license is a highly significant credential amongst employers, especially in the U.S. and for U.S.-based firms, as they recognise the high-calibre of accountants who possess it. In achieving the license, U.S. CPAs demonstrate their analytical, strategic, risk management, planning, and communication skills as well as a broad range of other attributes. The CPA Exam's robust assessment methods allow CPA candidates to demonstrate their ability to handle real-life business and accounting skills and to confirm the competencies that aid employers. Thus, making U.S. CPAs the most sought-after professionals for the hiring manager when recruiting for not only financial business but also for firms having a global presence.
A skilled accounting job allows professionals to reach the top

Trained accounting professionals with a U.S. CPA license can bring deep business insight and knowledge to work at senior board-level positions and drive organisations by making big decisions. Many U.S. CPAs rise through their role either in the finance function or take general or project-specific jobs that help them climb the ladder. The principles of developing a single set of high quality, understandable, enforceable, and globally accepted financial standards support in driving the professional's growth. Also, as per the report by FTSE 100 CEO Tracker, professionals with a finance background, and more specifically accounting, have the advantage to reach the CEO's chair or managing director role of companies.
Benefits to Indian CPA aspirants in many ways

The U.S. CPA license has always earned Indian finance professionals' recognition on the global platform as well as complemented other earned credentials and degrees such as the CA or MBA. Professionals with the license are eligible to practise accounting in the United States or work for multinational companies. In recent times, there has been a demand for skilled accounting professionals, especially U.S. CPAs in India with many U.S. organisations having an Indian presence and vice versa. The AICPA, in collaboration with NASBA, offers the CPA Exam internationally, including in India, for all those professionals who wish to have a global career in finance and accounting.
With the pandemic looming in 2020, the AICPA, NASBA, and Prometric began a pilot project of testing in the cities of Ahmedabad, Calcutta, Trivandrum, Hyderabad, Chennai, Bangalore, Mumbai, and New Delhi. Before that, CPA applicants had to travel to Bahrain, UK, U.S., and other countries to take the Exam. Thus, administering the Exam in India allows candidates to take the test in their home country and not have to miss the Exam due to travel bans or restrictions in different nations.
Since COVID-19 continues to affect health, safety, and travel around the world, the CPA Exam's continued and ongoing availability in the eight identified cities is welcome news. Considering the extraordinarily dynamic circumstance, candidates can keep up with the latest news of the CPA Exam by following the AICPA and NASBA via social media or by visiting the official websites (https://www.aicpa.org/cpaexam) (www.nasba.org/cpaexam) for continued updates.
(The author Venkkat Ramanan is currently the Regional Vice President for Asia Pacific, Management Accounting, of the Association of International Certified Professional Accountants (The Association). The Association combines the strengths of the American Institute of CPAs (AICPA) and the Chartered Institute of Management Accountants (CIMA).The views in the article are solely the author's. He can be contacted at editor.adu@gmail.com)