India remembers the operation with pride
By JK Verma
New Delhi. 29 September 2017. A year since the nation basked in reflected glory of the brave soldiers' of the Special Forces of the Indian Army, having undertaken successfully the operation of the 21st century to date and the country's latest buzzword is surgical strikes.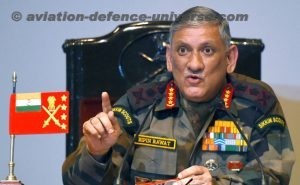 India is celebrating the first anniversary of the surgical strike of September 29 2016,in which the valiant soldiers of Indian army entered Pakistan Occupied Kashmir (POK) and destroyed 7 launching pads and killed approximately 40 Pakistanis including terrorists, guides and instructors who belonged to Pakistan army.  The attack was so sudden and unexpected that the terrorists and their instructors although fully armed could not react and were killed like a sitting duck. The biggest success of the surgical strike was that there was no casualty or injury to heroic Indian soldiers.
The surgical strike had far reaching effects. Pakistani army outright denied about the surgical strike while the then Prime Minister Nawaz Sharif termed it as "naked aggression". Army denied the surgical strike as it was not in the position to retaliate because it may provoke an all out war and Pakistan which was already defeated thrice in conventional war cannot afford to have a full-fledged war.
When India conducted a surgical strike first time in Myanmar on June 10, 2015 Pakistani leaders and army threatened that there will be dire consequences if India made any such effort on its Western borders as Pakistan is a nuclear state. India gave a befitting reply to Pakistani leaders and to all dominant army in September 2016 by conducting a surgical strike. After the surgical strike no Pakistani leader threatened India about use of nuclear warheads.
Here it will not be out of point to mention that Indian forces without crossing Myanmar borders, in the wee hours of September 27, 2017 destroyed the camp of National Socialist Council of Nagaland (Khaplang) and killed the insurgents. Indian security forces received the intelligence input that the terrorists of NSCN (K) are present near India-Myanmar order and intends to attack Indian security forces. The NSCN (K) terrorists were heavily armed and attacked Indian troops. The Indian army reacted immediately and in retaliatory fire killed several terrorists, although the Eastern Command has not mentioned the number of terrorists exterminated in the operation. The remaining terrorists who were well versed with the terrain of the area immediately escaped. Indian army also clarified that there was no casualty or grievous injury to Indian troops.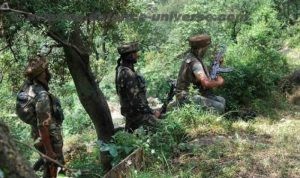 On the other hand Isac Sumi the spokesman of NSCN (K) posted on Facebook that when Indian army attacked their camp at Langkhu Village, the NSCN(K) retaliated and in exchange of fire they killed more than three Indian soldiers and injured several others.
Here it is important that NSCN (K) is losing ground as after the surgical strike of 2015 the terrorist outfit could not carry out any major terrorist activity in India. Hence it wanted to attack Indian troops but as Indian security forces including intelligence agencies have become pro-active, they got prior information about the attack and the location of their makeshift camp hence Indian troops retaliated with full force and killed the terrorists, destroyed the camp and compelled the terrorists to escape.
The surgical strike gave a big moral boosting to Indian armed forces as well as to the public. So far our leaders were issuing hard-hitting statements against infiltration of terrorists as well as the terrorist acts conducted by Pakistani trained terrorists. Nonetheless no action was taken on the ground although half hearted efforts were made to isolate the terrorist state in international arena but much success was not achieved.  Nevertheless the surgical strike not only boosted the morale of Indian security forces it was also a big demoralizing factor for Pakistani army and the terrorists.
Indian security forces were eliminating low level, suicide bombers who were infiltrated in India while their guides and trainers were safe in Pakistan. In this surgical strike Indian Army eliminated terrorists, guides as well as few trainers which gave a stern message to the trainers.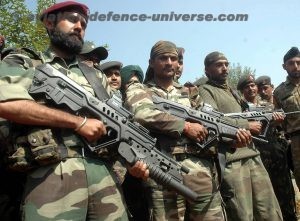 India should try to collect pin-pointed intelligence may be either through Humint or through technical gadgets and should plan to attack on the terrorist camps of Lashker-e-Toiba & Jaish-e-Mohammed, although it will be difficult as in this way Indian contingent will have to go deep inside enemy territory which is a dangerous phenomenon. Secondly training camps are not permanent structures and they continue moving hence very soon the information about training camps becomes stale and redundant.
If Indian forces demolish the training centres of terrorists it will smash the moral of trainers as well as terrorists as at present they feel that they are safe and only infiltrators who are low level terrorists would be killed. Here it is also important that entering of Indian army in P.O.K. is legal as POK is part of India which Pakistan has occupied illegally.
In case of surgical strike on terrorist camps deep inside POK, Pakistan army would threaten to retaliate but it will not opt for all out war. It may also clandestinely attack on some installation of security forces as a retaliatory measure but it is of little impact as Indian security forces are already facing attacks from Pakistan trained terrorists. Pakistani terrorists attacked on Indian army camp in Uri on September 18, 2016 and also attacked on Pathankot Air base in January 2016 are just two examples.
The present Army Chief General Bipin Rawat who is closely supervising the surgical strikes as well as anti-terrorist operations in Jammu & Kashmir already stated in several statements that India keep the "right to retaliate" and if Pakistan does not stop sending infiltrators in India there would be more surgical strikes. Again General Rawat in a hard hitting statement mentioned that Indian troops are ready to receive and put infiltrators into grave.
There are far reaching effects of these surgical strikes. Firstly the moral of security forces is galvanized and now they are aggressive. Secondly there is good cooperation and coordination between various wings of security forces and they are launching offensive operations. Latest search and cordon operations in Kashmir are example of the success of security forces which exterminated about 145 terrorists in the current year and out of these killed terrorists there were few commanders of terrorist outfits.
As Security forces are gaining upper hand more and more peace loving people are supplying information to security agencies which is helping them in eliminating terrorists.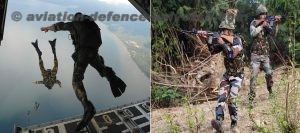 Indian security forces have to be more careful in North East as Pakistan sponsored terrorism in Kashmir is weakening, the sinister Inter Services Intelligence (ISI) would try to fuel various terrorist groups active in North East. Besides it China which had to retreat at Doklam will also enhance its assistance to terrorist outfits of North East. Pakistan and China both are close friends and would like to assist terrorist outfits in India. Pakistan which has launched a proxy war against India and created a big infrastructure of producing terrorists would not stop assisting terrorist outfits hence Indian security forces have to be more vigilant and intelligence organisations must collect actionable intelligence so that India can eradicate menace of terrorism from the country.
(Jai Kumar Verma is a Delhi-based strategic analyst and a retired senior intelligence officer. The views in the article are solely the author's. He can be contacted at [email protected])