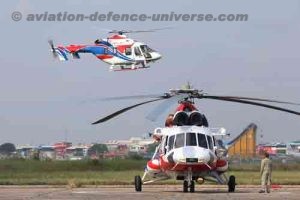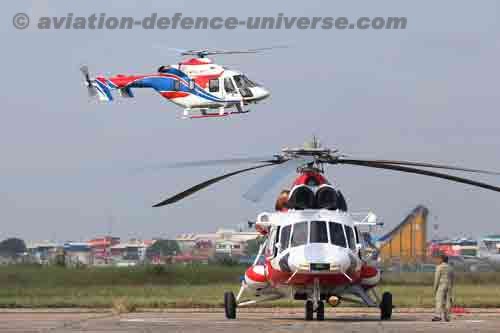 Lima. 25 October 2021. Russian Helicopters (part of Rostec State Corporation) to take part in the eighth International Exhibition of Defense, Security and Disaster Prevention Technologies SITDEF-2021 to be held in Lima from October 28 to 31 on the grounds of the Peruvian Army's main headquarters. This year holding presents a civil range of Russian helicopters – scale models of light Ansat and heavy Mi-171A2.
More than 350 Soviet and Russian-made helicopters, both civilian and military being operated today in Latin American countries. During the exhibition, Russian Helicopters will pay special attention to holding meetings with civilian operators and dealers of the Latin American aircraft industry. The delegation will hold negotiations with both Peruvian partners and representatives of other countries and address aspects related to helicopter fleet renewal, service maintenance and modernization of material base.
" Peru is one of our key partners in the South American market. There are more than a hundred Russian-made helicopters in operation in the country. In particular, some Mi-171 helicopters are owned by civil airlines and the country's armed forces. Exploiters give high marks to our models, noting their flight and technical characteristics, high reliability, ease of maintenance and ability to use them in challenging environments," said Andrey Boginsky, CEO of Russian Helicopters Holding Company.