Among its projects, FAB presented the Strategic Program of Space Systems
Commercial exploitation of the Alcântara Launch Center (CLA) by foreign private companies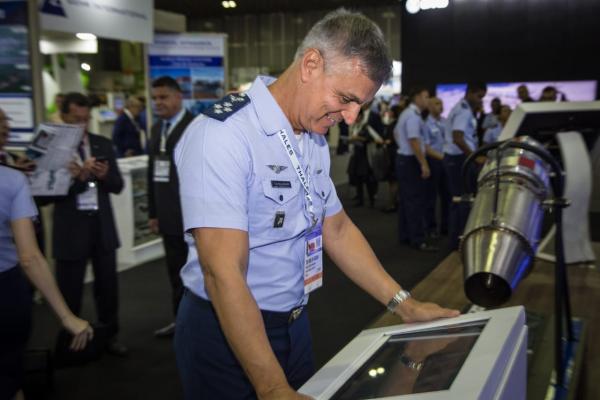 Rio de Janiero. 07 April 2019. "We found a fair very lively, very attentive and very focused on the Brazilian Space Program [PEB], which was a great satisfaction for us." The evaluation is by the Director General of the Department of Aerospace Science and Technology (DCTA) Air Brigade Luiz Fernando de Aguiar, who heads the two Brazilian launch centers and the institutes that research and develop technologies of the segment.
According to the official general, the space area gains more relevance after the signing of the Agreement of Technological Safeguards between Brazil and the United States. The document, which will still be processed in the Brazilian Congress, is decisive for the commercial exploitation of the Alcântara Launch Center (CLA) by foreign private companies. "We were very surprised by the special moment we have with the full attention to the Alcântara Launch Center after the signing of the new Agreement of Technological Safeguards with the United States so that we can operate with several companies in the area of ​​Alcântara," he said.
PESE – One of the highlights of the Aeronautics Command during LAAD was the Strategic Space Systems Program (PESE), managed by the Commission for the Coordination and Implementation of Space Systems (CCISE) and created to meet the needs of the Armed Forces. By predicting integrated use, the systems also provide benefits to the entire Brazilian society.
"PESE is a dual program. Therefore, we are working, at all times, with the Brazilian Space Agency [AEB], because they understand perfectly that the defense area is part of a larger program, which is the Brazilian Space Program, "explains Lieutenant-Brigadier Aguiar of the projects that are under development.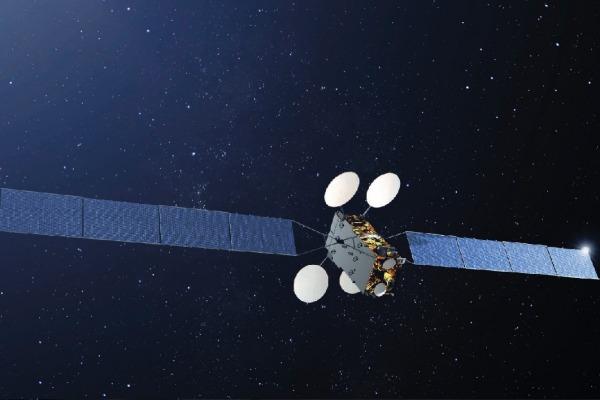 In addition to the Geostationary Defense and Strategic Communications Satellite (SGDC-1), in operation since 2017, there are prospects for new launches starting in 2021. Among the projects planned is the satellite of optical remote sensing, called Carponis-1, the first a high resolution spatial remote sensing Brazilian satellite whose dual application has the support of the Brazilian Agricultural Research Corporation (Embrapa), and may also serve other government agencies.In the other constellations of satellites foreseen are the SGDC-2, Atticora (tactical communications), and Lessonia (radar remote sensing).
"Like other ministries, the Ministry of Defense also joins the AEB so that the Program as a whole will take off," he concludes.
Source: Agência Força Aérea, by Lieutenant Jussara PecciniEdition: Air Force Agency, by Lieutenant Felipe Bueno – Revision: Lieutenant-Colonel Denys