Military personnel were supported with food, as well as medical and dental care
Cellular Security and Defense Unit (UCSD) was responsible for all sensitive areas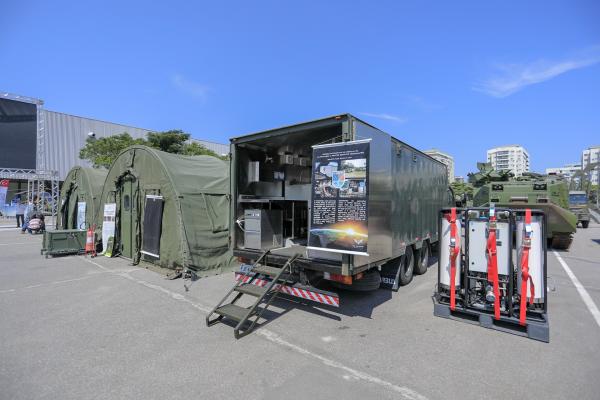 Rio de Janiero. 07 April 2019. The 12th Edition of LAAD Defense & Security, the largest security and defense fair in Latin America ended on a positive note. Throughout the event, the Brazilian Air Force (FAB) offered support to the military of the three Armed Forces, in addition to the Ministry of Defense, through the Mobile Support Squad (EMA). The mobile logistics infrastructure was set up in the external area of ​​the event and was supplied in six different cellular units.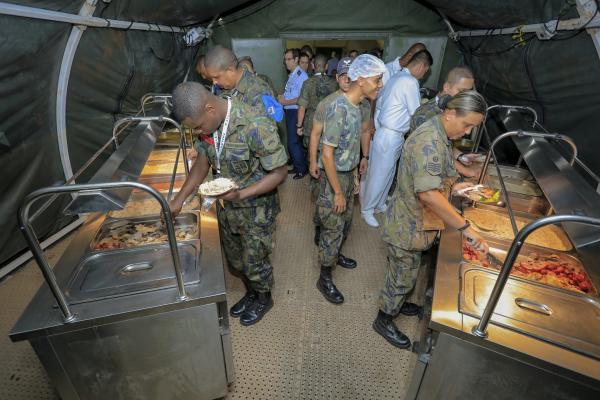 The EMA Commander at LAAD, Colonel Intendente Fernando Angotto de Oliveira, spoke about the capabilities of the structure. "The EMA manages to bring to any environment that the FAB is operating all the infrastructure that exists in the unit of origin, such as health, stewardship, communication and control, information technology, engineering, among others. And at LAAD, we provide support for the FAB booth and also for the friendly forces, the Brazilian Navy and the Brazilian Army, "he said.
The Intendance Cellular Unit (UCI) offered more than 2,500 meals, in addition to stock, warehouse, assembly of tents and transportation of equipment; the Cellular Unit of Information Technology (UCTI) was responsible for making communication via Internet / Intra, in addition to telephony available; the Cellular Engineering Unit (UCE) provided energy, refrigeration of the tents, collection of the refuse from the refectory and tactical beaconing of the helipad.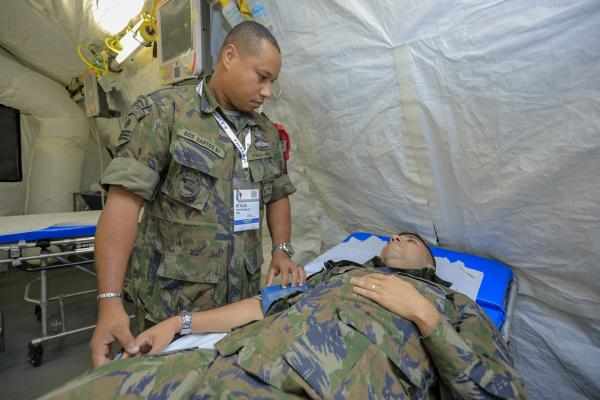 The Cellular Health Unit (UCS) provided emergency medical and dental care and had a Chemical, Biological, Radiological and Nuclear Defense (DQBRN) station at the Galeão Air Force Hospital (HFAG) for primary decontamination, with up to 90% effectiveness. The emergency unit of the Hospital de Campanha (HCAMP) was structured with three physicians (surgeon, orthopedist and general practitioner) and performed seven medical consultations, one of which was a surgical one.
The Cellular Security and Defense Unit (UCSD) was responsible for all sensitive areas, as well as the safety of EMA personnel and the FAB war material on display. Finally, the Cellular Communications Unit (UCC) provided the transmission and reception of information.
Still in the outer area, the FAB provided management of the airspace in the vicinity of the event. The Regional Flight Protection Service of São Paulo (SRPV-SP), unit of the Department of Airspace Control (DECEA), was responsible for providing the aeronautical information service, coordinating air movements such as landings, takeoffs and overflight .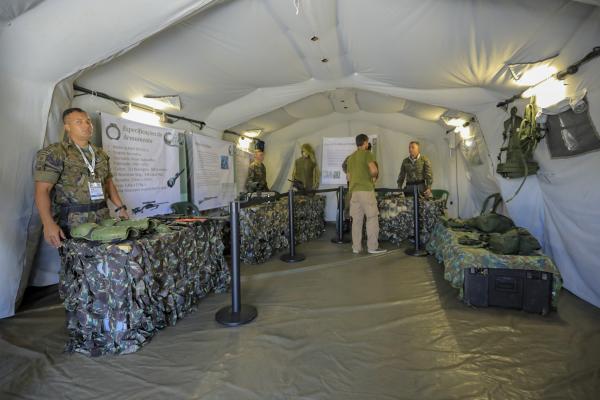 The Tactical Coordinator of the Air Traffic Service, Major Specialist Ubiraci da Silva Pereira, explained what were the functions developed during the fair. "The responsibility was to provide the service of meteorology, airspace management, telecommunications and aeronautical information, through its aeronautical station operators," he said.
During the event, 110 air movements were registered, including those of the Vice President of the Republic, Antonio Hamilton Martins Mourão, and those of the Air Force Commander, Lieutenant-Air Brigadeiro Antonio Carlos Moretti Bermudez.

Source: Air Force Agency, by Ten Cristiane dos SantosEdition: Air Force Agency – Revision: Lieutenant-Colonel Denys Photos: Cape André Feitosa / CECOMSAER