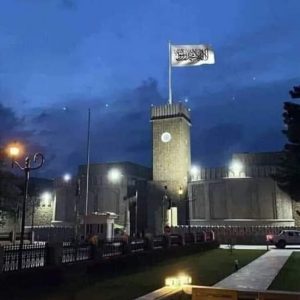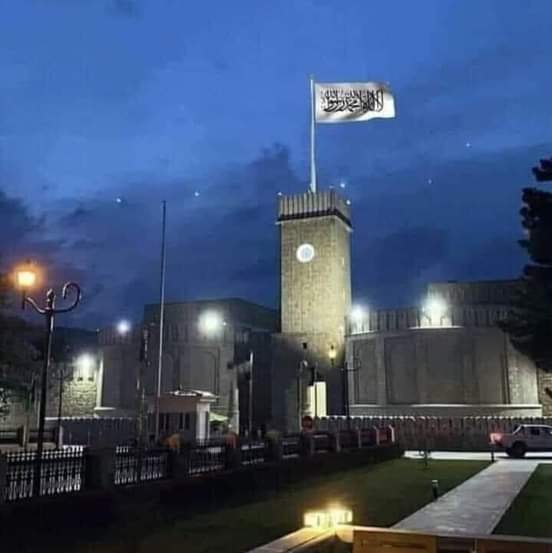 President Ashraf Ghani flees to Tajikstan, President Palace under Taliban control
Forces surrender peacefully to Taliban
By Sangeeta Saxena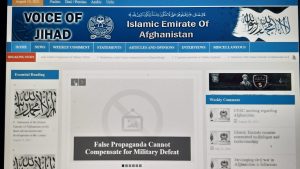 New Delhi. 15 August 2021. Indians woke up to celebration this morning-75 years of its independence from British rule- but as the day progressed another story evolved eclipsing all festivities-Taliban's take over of Kabul, resulting into fleeing of President Ashraf Ghani to Tajikstan along with the Afghan National Security Advisor. So Afghanistan no longer has an internationally recognised government. Kabul is under siege and after two decades Taliban has Afghanistan under its full control with the Afghan military forces having succumbed and tamely surrendered, resulting into one of the greatest military reversals . And the Islamic Republic of Afghanistan is now Islamic Emirate of Afghanistan.
US President Joe Biden when decided to put an end to the twenty years long operation in Afghanistan he was confident that the 300,000 strong Afghan armed forces trained by US would be able to protect the nation. He justified the exit, " As I said in April, the United States did what we went to do in Afghanistan: to get the terrorists who attacked us on 9/11 and to deliver justice to Osama Bin Laden, and to degrade the terrorist threat to keep Afghanistan from becoming a base from which attacks could be continued against the United States. We achieved those objectives. That's why we went. We did not go to Afghanistan to nation-build. And it's the right and the responsibility of the Afghan people alone to decide their future and how they want to run their country. Together, with our NATO Allies and partners, we have trained and equipped over nearly 300,000 current serving members of the military — of the Afghan National Security Force, and many beyond that who are no longer serving. Add to that, hundreds of thousands more Afghan National Defense and Security Forces trained over the last two decades."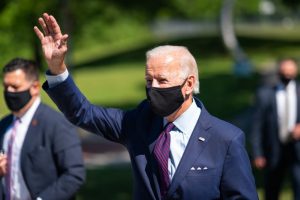 "We provided our Afghan partners with all the tools — let me emphasize: all the tools, training, and equipment of any modern military. We provided advanced weaponry. And we're going to continue to provide funding and equipment. And we'll ensure they have the capacity to maintain their air force, " he added. The world wanted to believe him and agreed that it was time to go back for US and the other forces, but very sceptically. The anticipation that Taliban would come back with a vengeance, today proved to be true. Afghanistan without US lost the psychological war to Taliban. Meanwhile US Chinooks non-stop hovered over the US Embassy at Kabul and has evacuated successfully all its citizens and finally the US flag is no longer flying over the building. The US Embassy at Kabul is now functioning from the airport but not before destroying all sensitive documents by burning in the embassy before closing it.
Taliban's spokesman Zabihullah had earlier said in a statement today , "This morning the Islamic Emirate released a statement that our forces were outside Kabul city and we did not want to enter Kabul through military ways. However, now we are getting reports that the district police offices are evacuated, police has left their job of ensuring the security, also the ministries are emptied and the security personnel of the Kabul administration has fled. Therefore, in order to avoid any looting and burglary in Kabul and stop opportunists from harming the people, the Islamic Emirate has advised its forces to enter those areas of the city where the enemy has left and the areas are at risk of looting and burglary. Our forces are quietly entering the city, they won't bother anyone, government employees both civilian and military should be assured that no one will harm them, no Mujahid is allowed to enter people's houses, or hurt or bother anyone." A changed communication strategy from the Taliban of two decades ago.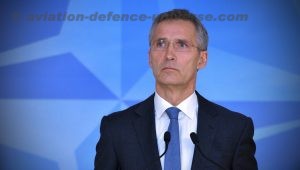 NATO Secretary General Jens Stoltenberg recently stated , " Our aim remains to support the Afghan government and security forces as much as possible. The security of our personnel is paramount. NATO will maintain our diplomatic presence in Kabul, and continue to adjust as necessary. NATO Allies are deeply concerned about the high levels of violence caused by the Taliban's offensive, including attacks on civilians, targeted killings, and reports of other serious human rights abuses. The Taliban need to understand that they will not be recognised by the international community if they take the country by force. We remain committed to supporting a political solution to the conflict."
European troops had already pulled out of Afghanistan. UK , Germany , Italy , Poland , Georgia, Romania, Norway, Denmark, Estonia, Netherlands , Spain, Portugal, the Czech Republic, Slovenia, Finland, Albania, North Macedonia and Luxembourg all left Afghanistan bringing their deployments to an end after twenty years of fighting some one else's war.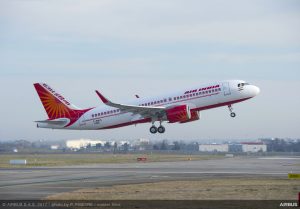 But this does not mean that these countries do not have their nationals in Afghanistan. Likewise Indian Embassy at Kabul was operative and after this morning's development the government sent an Air India aircraft to evacuate Indian stranded there and the flight returned with 129 people. Indian Embassy at Kabul had been regularly issuing security advisories to its citizens in Afghanistan. The Airbus A320 (VT-EXV) took off from Delhi at 12.43 pm and landed three hour twenty minutes later, as officials in Kabul's air traffic control were not available to help the flight land.
Due to violence in many parts of Afghanistan , commercial air travel services to many provinces and cities were getting discontinued. Embassy advised all Indian nationals visiting, staying and working in Afghanistan to keep themselves updated on the availability of commercial flights from various parts of Afghanistan and make immediate travel arrangements to return to India before commercial air services are discontinued to their place of stay/visit in Afghanistan.
An advisory was also issued Indian companies operating in Afghanistan to immediately withdraw their Indian employees out of project sites in Afghanistan before air travel services get discontinued. Indian nationals working for Afghan or foreign companies in Afghanistan were advised to immediately request their employer to facilitate their travel from project sites to India.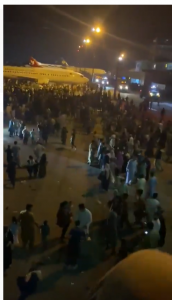 In a statement it also said, "Special attention is once again drawn to members of the Indian media arriving in Afghanistan for ground reporting. As a recent tragic incident demonstrated, the public profile of Indian journalists in Afghanistan entails additional risks. It is therefore advised that members of the Indian media should take additional security measures for their stay and movements inside Afghanistan including tying up of interviews and planned coverage before arrival in Afghanistan, as well as identifying well established security logistic firms who can make necessary security arrangements for stay and movement of the journalists."
But today all this is history as Afghanistan is now totally under Taliban control, with no legitimate government and nations are evacuating their citizens and closing their diplomatic missions, and India has taken lead in this activity.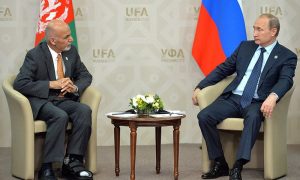 Though President Vladimir Putin of Russia did not personally state in a public broadcast or to the press but Russian foreign ministry official Zamir Kabulov told Russian news agencies that Moscow does not plan to evacuate its embassy in Kabul, saying the Taliban had offered Russia and other countries , without naming them, security assurances for their missions in Afghanistan. Afghanistan is an important nation for Russia, which has a military base in neighboring Tajikistan. It may be recalled that Russia's Deputy Foreign Minister Sergei Ryabkov recently stated that , "I would emphasize that the redeployment of the American permanent military presence to the countries neighboring Afghanistan is unacceptable." A Taliban delegation was in Moscow last month to garner support from Russia.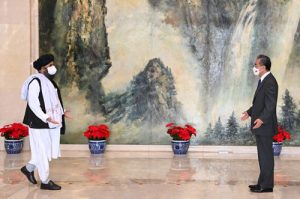 But India's worries are not stemming from Taliban but from it's growing coziness to Beijing. When US Secretary for State Anthony Blinken was in India in July end, Chinese State Councilor and Foreign Minister Wang Yi held a high-profile official meeting with a delegation of nine Afghan Taliban representatives, led by the group's co-founder and deputy leader Mullah Abdul Ghani Baradar. Not that this was the first meeting between China and Taliban but it definitely attracted eye balls globally and created concern in India. Wang recognized Taliban as a legitimate political force in Afghanistan and probably gave his blessing to them to make the most of the fluid situation created by US and its allied forces' exit plan, when he stated, "Taliban is a crucial military and political force in Afghanistan that is expected to play an important role in the peace, reconciliation, and reconstruction process of the country." But most surprising is the fact that Chinese Premier Xi Jing Ping just ten days prior had a long talk with then Afghan President Ashraf Ghani and reassured him that he had China's firm support of the Afghan government to maintain the nation's sovereignty, independence, and territorial integrity.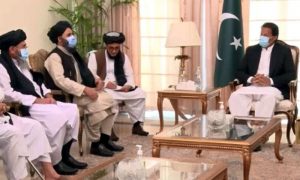 But no story of this takeover can be complete without Pakistan's reaction, who has been the biggest support system to Taliban. Despite the openly portrayed love Pakistan will face a grave crisis of Afghan refugees crossing over to Pakistan and world eyes on it as it's role as free haven for Taliban to hide and operate from. Pakistan's Prime Minister Imran Khan has called a meeting of the National Security Committee (NSC) on tomorrow to discuss the security situation in Afghanistan, according to media reports. In a press conference on 14th August 2021 Pakistan's Foreign Minister Shah Mahmood Qureshi exhorted that Pakistan has no favourites in Afghanistan. He stated , "when the time comes, Pakistan will recognise the Taliban government in line with international consensus, ground realities, as well as Pakistan's national interests". He also added that Pakistan would discuss with neighbours like China, Iran, Uzbekistan, and Turkmenistan. And feels that India, too, should work to resolve the Afghan issue. As of now the Embassy of Pakistan in the country is functioning normally.
It may be recalled that in June 2021 in an interview to The New York Times Prime Minister Imran Khan has said , "Let me assure you, we will do everything except use military action against the Taliban. I mean, we will do everything up to that. All sections of our society have decided that Pakistan will take no military action."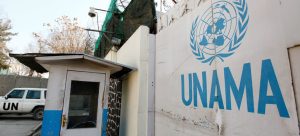 Meanwhile Deborah Lyons, Special Representative of the Secretary-General and Head of the United Nations Assistance Mission in Afghanistan (UNAMA) stated, "Ahead lies either a genuine peace negotiation or a tragically intertwined set of crises," she said: "an increasingly brutal conflict combined with an acute humanitarian situation and multiplying human rights abuses." She urged the Council to issue an unambiguous statement that attacks against cities must stop now. Members engaging in talks with the Taliban Political Commission should insist on a general ceasefire and resumption of negotiations while reiterating that the international community will not recognize a Government imposed by force. These next weeks could be decisive, she said, pressing the Council to set aside differences and send a strong signal that the fighting must stop and parties must negotiate. Otherwise, she warned, there may be nothing left to win.
Shaharzad Akbar, Chairperson of the Afghanistan Independent Human Rights Commission, called on the Council, the United Nations and international human rights mechanisms to respond with a greater sense of urgency, drawing attention to the impact on Afghanistan, the region and the world if the violence continues. The Council still has leverage to prevent a catastrophe by using all the tools at its disposal. She expressed support for the call by the Government for a special session of the Human Rights Council and for creating a fact-finding mission that would, among other things, identify perpetrators of human rights violations. "We cannot wait and watch history repeat itself," she warned. But with developing events and evolving history the United Nations post the Taliban take over of Afghanistan today , has decided to hold an emergency meeting on 16th August.
This is an evolving story and ADU will keep you updated.