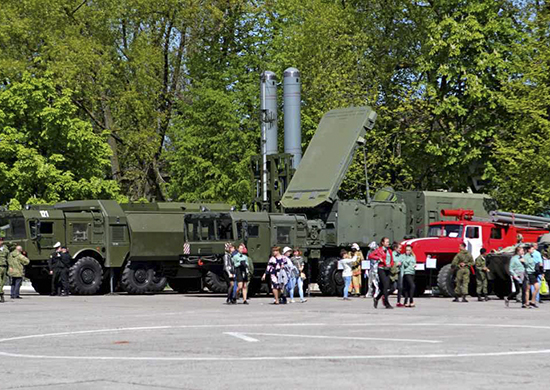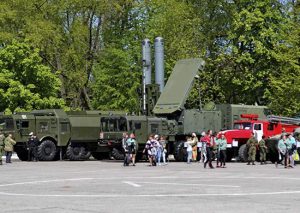 Moscow. 29 August 2021. In Kronstadt and Baltiysk cities, the ARMY 2021 International Military-Technical Forum began its work. For three days, visitors to the event were able to see warships and boats, modern weapons, military and special equipment in service with the formations and military units of the Baltic Fleet.
In total, over 40 warships, support vessels and high-speed boats from the Baltic and Leningrad naval bases were involved in the forum's activities. A large-scale international military-technical forum "Army-2021" has ended in the Republic of Buryatia. This year the forum was held under the general concept of introducing artificial intelligence systems.
The large-scale event was organized by the command of the combined arms army of the Air Defense Forces in order to demonstrate the capabilities of modern technology in service in the formations and military units of the Eastern Military District (Air Defense) stationed in Buryatia.
The forum was held at seven sites in the republic, of which four were located in the city of Ulan-Ude: Vostochny airfield, Sosnovy Bor village, Komsomolsky island, Divisionnaya station. In addition to the demonstration of military equipment, military-historical and patriotic events dedicated to the 76th anniversary of the Victory in the Great Patriotic War with a demonstration of historical exhibitions and reconstructions of historical events were organized at the sites.
More than 40 weapons were presented at the Vostochny airfield, 4 of which were shown for the first time. In particular, within the framework of a dynamic display, the capabilities of the latest Typhoon-K armored personnel carrier were demonstrated. In addition, there was a demonstration of small arms and military equipment, the operation of an interactive laser shooting range "Rubin-110".
In addition, at the forum site in the village of Sosnovy Bor, a static display of over 10 pieces of weapons, military and special equipment was organized, including historical models from the times of the Great Patriotic War – T-34, IS-2, T-55 tanks, etc.
On the island of Komsomolsky in one of the districts of the city of Ulan-Ude, an exhibition of weapons, military and special equipment was also held, including a dynamic demonstration of wheeled vehicles, a performance by reconnaissance units.
The military-technical forum was held at the Divisional station for the first time. There was also a demonstration of over 20 pieces of weapons, military and special equipment. The townspeople could see the performances of the military personnel of the VVO tank formation with the implementation of army tactical shooting exercises.
Events of the forum with a demonstration of weapons and military equipment of the motorized rifle unit of the Air Defense Forces, as well as a cultural program were also held in the city of Kyakhta.