By Jai Kumar Verma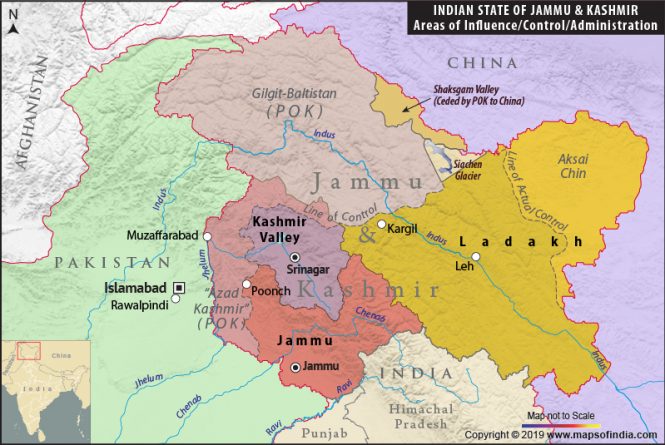 New Delhi. 05 November 2020. On 1 November 2020 Pakistan Prime Minister Imran Khan while delivering speech at Gilgit announced that the Pakistan government had decided to accord "provisional provincial status to Gilgit-Baltistan". He also mentioned that by according provincial status to Gilgit-Baltistan (GB) he fulfilled the long-standing demand of the people of the region. Imran Khan also clarified that the decision to upgrade the status of GB is within the ambit of United Nations Security Council (UNSC) resolution. The Pakistan Prime Minister had not clarified when this plan will be implemented. Ali Amin Gandapur Federal Minister for Kashmir Affairs and Gilgit-Baltistan also stated that the government would raise the status of GB and it would become the fifth province of Pakistan. 
According to legal experts constitutional amendment would be required for making Gilgit and Baltistan as a fifth province of Pakistan and for constitution amendment Imran Khan needs two-thirds majority in parliament and the present government does not have the two-thirds majority.
In past also the previous governments discussed the proposal and wanted to convert it into fifth province, but the proposal was not implemented as it was thought that it would weaken Pakistan's case in United Nations Organisation (UNO) for claiming control over whole of Jammu and Kashmir.
The present proposal of Imran Khan was immediately criticised by India as whole of Kashmir is an integral part of India, and Pakistan has illegally occupied some part of Kashmir including Gilgit and Baltistan. The Ministry of External Affairs (MEA) spokesman Anurag Srivastava mentioned that "The Government of India firmly rejects the attempt by Pakistan to bring material changes to a part of Indian territory, under its illegal and forcible occupation. I reiterate that the Union Territories of Jammu and Kashmir and Ladakh, including the area of so-called "Gilgit-Baltistan", are an integral part of India by virtue of the legal, complete and irrevocable accession of Jammu and Kashmir to the Union of India in 1947. "
The MEA spokesman in reply of media queries also declared that "The Government of Pakistan has no locus standi on territories illegally and forcibly occupied by it. Such attempts by Pakistan, intended to camouflage its illegal occupation, cannot hide the grave human rights violations, exploitation and denial of freedom for over seven decades to the people residing in these Pakistan occupied territories. Instead of seeking to alter the status of these Indian territories, we call upon Pakistan to immediately vacate all areas under its illegal occupation."
Gilgit-Baltistan which has the population of about 1.2 million is strategically located. It shares borders with three nuclear powers including India, Pakistan and China. It also links Central Asia, Southwest Asia and South Asia. In fact, Middle East countries and Russia are also quite near to Gilgit-Baltistan (G-B). The expansionist China wants to control G-B so that it can exploit its minerals, huge water resources and strategic location. The massive construction activities and movement of vehicles because of China Pakistan Economic Corridor (CPEC) has caused environmental damage in the region.
It is also claimed that Imran government failed to take any concrete action when India defanged article 370 from Kashmir on 5 August 2019 under which J&K was availing special status as well as limited autonomy. Khan government tried to exploit Kashmir issue in international forums but most of the countries bluntly conveyed that it was the internal matter of India. The Inter Services Intelligence (ISI) also failed to carry out any big terrorist activity in India including J&K hence Pakistani masses took it as the failure of the government. Hence the current announcement of making G-B as fifth province would give some solace to the local Pakistanis.
Nonetheless numerous activists demurred government's move and declared that the government took this decision under pressure from China. Dr Amjad Ayub Mirza who is human right activist and hails from Pakistan Occupied Jammu & Kashmir (PoJK) and at present settled in United Kingdom mentioned that the present move of Pakistan Tehreek-e-Insaf (PTI) to make GB as fifth province of Pakistan is with ulterior motive of subjugating Shia populated GB under Sunni dominated Islamabad. Ayub also raised this issue in 45th session of the United Nations Human Rights Council. Ayub also mentioned that on 31 October 1947 Pakistan with the collaboration of British Officers of Gilgit scouts occupied GB illegally. 
The European Foundation for South Asian Studies claimed that the decision of making GB as fifth province of Pakistan is not the decision of civilian government, but this decision was taken by army on behest of China. Beijing pressured Pakistan army to guarantee its investments in CPEC which passes through GB.
Engineer Khurram Dastgir Khan former Defence Minister in Pakistan also wrote a letter to Pakistan's Parliamentary Kashmir Committee in which he warned that there will be severe complications if the constitutional status of GB is altered and it will be converted to fifth province of Pakistan. The former minister also mentioned that the change "will destroy the case for self-determination of the Kashmiri people" in UNO. Imran government also announced that there will be elections in GB on November 15. The critics also claim that the government made this announcement in view of the forthcoming elections in GB.
So far Pakistan was reigning GB through provisional ordinances just to project to the world that the autonomy of GB is intact. In compliance of Karachi Agreement of 1949 Pakistan ruled the GB through Frontier Crime Regulation however in 1975 these regulations were abolished, and civil and criminal laws of the country were enforced in GB. In 1994 Northern Areas Council Legal Framework was enforced nonetheless in 2009 it was replaced by Gilgit-Baltistan Empowerment and Self Governance Order (2009) while Gilgit Baltistan Order substituted it in 2018. The frequent changes in GB gives ample proof that Pakistan government was never clear how to rule GB.
The local inhabitants of GB also claim that Pakistan authorities have seized their land and given to Chinese for constructing CPEC and the resources of GB are being exploited by Pakistan authorities as well as Chinese while the local residents are deprived of the benefits. Human right activists claim that Pakistan authorities are involved in illegal arrests and disappearances of dissidents.
Sardar Shaukat Ali Kashmiri Chairman of United Kashmir People's National Party (UKPNP) also criticised Pakistan government's move to convert GB as fifth province of Pakistan. Shaukat Ali also spoke in United Nations Human Rights Council (UNHRC) against the atrocities of Pakistan government and appealed UNHRC to pressurise Islamabad to stop human right violations in GB. Chinese are also worried as more than a dozen political parties, civil society groups including Balwaristan National Front, United Kashmir People's National Party, Gilgit-Baltistan National Alliance (GBNA), Gilgit-Baltistan United Movement (GBUM) are against CPEC and Chinese presence in Gilgit and Baltistan. The opposition groups claim that China as well as Islamabad are converting GB into their colony and Chinese are establishing townships in GB.
ISI as well as terrorist outfits including Lashkar-e-Taiba, Harkat-ul-Ansar, Jaish-e-Mohammed, Al-Badr, have established several terrorist camps in the region. As ISI was using the area for waging low intensity war against India and Afghanistan Pakistan authorities kept the area underdeveloped and without much communication.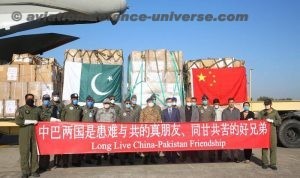 It is unfortunate that Pakistan is playing in the hands of China which is an expansionist country. An important Chinese think tank suggested Islamabad that Pakistan government should approach UN-monitored plebiscite in POK and should declare GB as fifth province by this move India will come under severe pressure. However, the Chinese think tank's suggestion was not only baseless but was with ulterior motive to safeguard Chinese investment in CPEC.
Conversion of GB into fifth province was criticised not only by leaders of GB but Prime Minister of Pakistan-administered Kashmir, Raja Farooq Haider also stated that merger of GB into Pakistan will cause immense damage to Kashmir issue in UNO. He also mentioned that it will be in the interest of enemies of J&K. Not only this leaders in J&K like Syed Ali Shah Geelani, Mirwaiz Umar Farooq, and Muhammad Yasin Malik also issued a joint statement on 17 March 2017 that "Any proposal to declare Gilgit-Baltistan as the fifth province of Pakistan is unacceptable as it tantamount to changing the disputed nature of Kashmir". Pakistani analysts are also opposed to the idea of merger of GB into Pakistan.
Hence Imran government instead of doing an unconstitutional act just to please China should devote more time and energy in improving the financial condition of the country. The Financial Action Task Force (FATF) is not satisfied as Islamabad failed to fulfil most of its objections. Although FATF is keeping Pakistan in 'grey list' but there is always danger of downgrading it to 'black list'. Pakistan should also stop its proxy war against India on behest of Beijing. China is an expansionist country and sooner or later Beijing will exploit the mineral resources of Pakistan and will also occupy arable land of GB.
(Jai Kumar Verma is a Delhi-based strategic analyst and member of United Services Institute of India and Institute for Defence Studies and Analyses. The views in the article are solely the author's. He can be contacted at editor.adu@gmail.com)