By Wg Cdr Vishal Nigam (Retd.)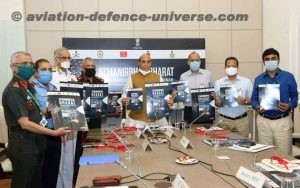 New Delhi. 02 December 2020. In a country as diversified as India, contribution of Micro, Small and Medium Enterprises (MSMEs) to domestic production is unique and priceless. MSMEs enjoy inbuilt operational flexibility, low investments with sufficient capacity to develop and manage indigenous technology. Hence, MSMEs are the turbochargers which contribute approximately 30% to India's Gross Domestic Product (GDP), 45% to manufacturing output and exports. With under 65 million units located across length and breadth; MSMEs generate employment to approximately 120 million thus providing livelihood for millions.
India is the third largest economy in the world (in PPP terms), second largest in Asia accounting for a third of Asia's potential workforce and one fifth of GDP. The impact of Covid-19 on Indian industries has been as much as it has in the global arena. Hence budget priorities, policies and strategy focus of India's MSMEs would require a shift.
In May 2020; government reclassified MSMEs under 'Atmanirbhar Bharat Abhiyan' and made provision for collateral-free automatic loans, now extended until March 2021 to augment additional working capital. MSMEs were reclassified with effect from 01 July 2020 based on plant, machinery investment and turnover. Micro enterprises with plant and machinery investment of less than one crore rupees and five crore rupees turnover; small capped at five crore rupees and turnover up to fifty crore rupees and medium at fifty crore rupees with turnover at two hundred and fifty crore rupees.
At a global scale 95% of total companies are MSMEs. Like elsewhere in India too MSMEs are the real engine for growth where 80% of commerce is carried out between themselves generating over a million jobs. Hence, MSMEs remaining viable during the current onslaught of the pandemic will have a direct impact on economic growth.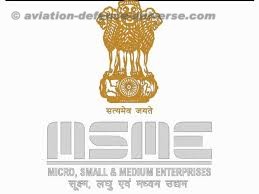 The long tail of MSMEs are the micro entrepreneurs which broadly operate in both sub-optimal space and scale. These mom & pop shops follow antiquated methods with three quarters of value created from partnership. However, these micro entrepreneurs are facing strain in resource mobility due to fractured trade relations and liquidity challenges.
MSMEs also play a major role in Make in India – the flagship program of the current government. While the establishment has taken several steps to ensure MSMEs remain afloat however, it is beyond the bandwidth of any government to guarantee successful navigation of the sector during the pandemic. Therefore, in their own interest, MSMEs must look outward to diversify supply chain risks; occupy space vacated by competitors by moving further up in the value chain and hence convert present challenges into opportunities.
While the pandemic has caused disruption creating situation of uncertainty across the entire spectrum of economic activity however, worst affected are the best innovators, life, and root of the supply chain – MSMEs with unhealthy balance sheets and business models not pivoted. For MSMEs in high technology and Aerospace and Defence (A&D) sector, natural pivot are R&D, Innovation, De-risking and Diversification.
At the policy level, Defence Acquisition Procedure 2020 (DAP-2020) and 'Atma Nirbhar' Bharat – economic stimulus package of $268 billion focused on MSMEs could mitigate some devastating social and economic impact and, vision to make India the 'Global Nerve Centre' of global multinational supply chain in post Covid-19 world might inspire MSMEs.
Resilient Indian MSMEs which have developed capabilities will be able to position as alternate to China in the global supply chain when major FOEMs and large companies exit China post-Covid. Large number of US companies could diversify manufacturing away from China and, Japan has already incentivised its manufacturing to position in Asia.
To assist MSMEs pivot business models in A&D sector, Government of India must re-think and transform protracted processes by taking advantage of capabilities like Business Process Reengineering. This would assist MSMEs in Ease of Doing Business with the government. Faster decision-making using technology and clearing payments will increase cash flows thus working capital which in turn could be utilized by the cash starved MSMES in A&D sector to work on R&D, innovation and gradually move up in the value chain.
Business volumes in defence sector between India and US have witnessed exponential rise from $100 million at the turn of the century to approximately $20 billion today. However, space exists for both governments to create far greater enabling environment to energise business and successfully sail through the pandemic.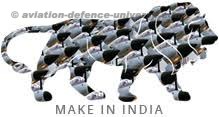 Beyond doubt humans are far too resilient to be deeply impacted however, the current pandemic has laid down a new normal for both individuals as well as people involved in business. Like households have started pivoting income the micro enterprises in the MSME sector too would have to fight survival anxiety by embracing efficiency and moving away from the antiquated methods of doing business. Almost three quarter of the value created in MSMEs comes from partnerships deeply impacted by both demand and supply side constraints; hence MSMEs which had diversified and restructured business models before pandemic continue to register positive EBITDA margins.
MSME sector is in pain inflicted by the pandemic. Demand and supply side and liquidity constraints along with labour migration have adversely impacted performance in the sector. Livelihood of millions depend squarely on the performance of the MSMEs which holds huge strategic importance in the overall industrialization and employment generation.
On the one hand government should make endeavours to address issues like credit crunch, ease of doing business, provide greater flexibility to MSMEs to operate in a constrained environment while on the other hand MSMEs through their ingenuity will need to convert challenges into opportunities by diversifying, de-risking and re-modelling business plans. The government will have to think out of the box beyond stimulus package and reclassification by creating an enabling eco-system for the MSMEs.
(Wing Commander Vishal Nigam (Retd.) is a Delhi-based strategic analyst. He is the author of Dragon in the Air Transformation of Aviation Industry and the Airforce. The views in the article are solely the author's. He can be contacted at editor.adu@gmail.com)