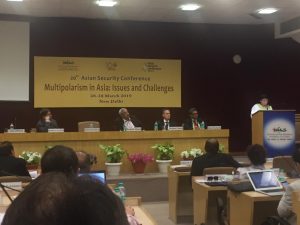 By Cmde. Ranjit Rai
New Delhi. 29 March 2019. In the three days of the Asian Security Conference organised by IDSA. China has gained by entry in to WTO and used Multilateralism to rise. Yet the words Security Architecture for Asia Pacific and Indian Ocean Region came up often and Zone of Peace twice by speakers in the Conference. This was because without benign strategic understanding and a Code of Conduct for stability there can be no successful Multilateralism, which was the subject of the conference.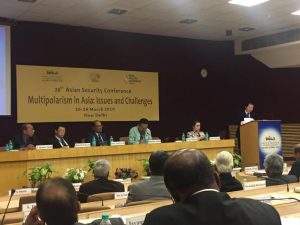 With the rise of China and its truck with Pakistan with CPEC and ingress in to ports like Gwadar, Hamabantota, and Djibouti there is hark back to the cold war era and great power rivalry as India has risen to become the Net Security Provider for the IOR without a Code of Conduct to regulate warship traffic for peace and stability, and is close to USA, Japan and Australia in a QUAD which was discussed and Brahma Chellany called it a consultative group and Prof Mohan Malik from Hawaii East West Centre said will fructify.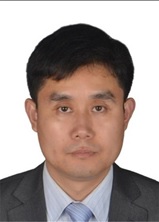 Prof. Zhang Jiadong, Director, Centre for South Asian Studies, Fudan University, Shanghai, China spoke on India-China Boundary Question: The Way Ahead. There is a dual-track policy that separates border disputes from the development of China-India relations. But now, with the simultaneous development of China and India and the rise of Asia, border disputes have increasingly become an important factor affecting the situation in Asia and international relations. The border dispute affects the normalization of China-India relations and hinders the sustainable improvement of the international status of the two countries and the growth of national strength. The disputes also affect the way other major powers interact with China and India, making the divide-and-rule strategy of these major powers often succeed, affecting the security pattern of Asia. In this context, it is necessary and also possible for two countries to transform the traditional passive security orientation into a positive one; with some positive factors having emerged that will facilitate handling of the border dispute in a more constructive manner.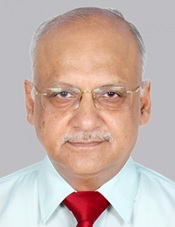 The Indian perspective of the same issue was discussed by Lt. General S.L. Narasimhan, (Retd.), Director General,Centre for Contemporary China Studies, New Delhi. "The India China Boundary question is a long standing one. It is not just a bilateral issue since it also involves other countries. The claims from China have been changing too. Lack of clarification of Line of Actual Control gives rise to a number of face-offs and keeps the border issue alive. Nonetheless, It is to the credit of both the countries and their armed forces that there has been no firing across the border for about 52 years. However, how should we look ahead from now? The first step should be to adhere to all the provisions accepted in the various agreements in letter and spirit. Secondly, the mutually accepted standard operating procedures need to be followed strictly. Thirdly, we need to get the LAC clarified. Fourthly, we need to negotiate on the alignment of the boundary and demarcate it on the ground. The first three points are achievable and if done, will keep the border peace and tranquil and create favourable conditions for progress. The fourth one is complex and will take some more time and effort," he said.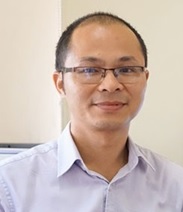 Future of South China Sea Dispute: A Vietnamese Perspective by Dr. Ha Anh Tuan, Senior Researcher and Director of Centre for Policy Analysis, Bien Dong Maritime Institute, Diplomatic Academy of Vietnam, Hanoi, Vietnam spelt out that with many maritime security challenges remain unresolved, the future of the South China Sea is uncertain. Sovereignty disputes over structures in the Paracels and the Spatlys and overlapping claims of sovereign rights over bodies of waters in the South China Sea among littoral states are still the fundamental and root causes of disputes in the region.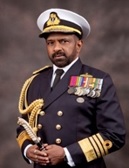 Sri Lanka and the Maritime Security Order in Indian Ocean Admiral (Dr.) Jayanath Colombage, Director, Centre for IndoLanka Initiatives, Pathfinder Foundation, Colombo, Sri Lanka. According to him, "China has made large investments through its Belt and Road Initiative across the Indian Ocean. Sri Lanka is blessed with deep water ports and is located in close proximity to the busiest east-west sea lane of communication across the Indian Ocean. Since the nearly three decade long armed conflict ended in May 2009, the country has been put on a fast-track for development. To accomplish this, there was a need to build highways, roads, ports, airports and power plants. China thus became the main development partner even as it faced accusations of having strategic and military expansionist objectives. There are many strategic initiatives for Indian Ocean and Sri Lanka is sandwiched in the midst these initiatives. In the light of these developments, this paper will look at how Sri Lanka can play a role in maintaining a rules-based maritime order."
Earlier a session on energy, geo-politics and maritime dimensions was moderated by Lt. Gen. (Retd.) Dr. Prakash Menon. Director, Strategic Studies Programme, Takshashila Institution, Bengaluru was about Energy Security and it's future. All speakers were seeking architecture for energy security which does not exist as China worries about disruption. So does Middle East about supplies and price mechanism so there is uncertainty.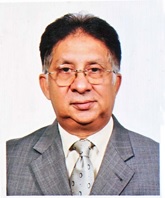 Ambassador. Shamsher M. Chowdhury, Former Foreign Secretary, Ministry of Foreign Affairs, Bangladesh elaborated on Bangladesh and the Geo-Politics of Bay of Bengal. Geographically, Bangladesh sits on the top of the Bay of Bengal and shares its maritime boundary with India on the West and Myanmar on the East. Bangladesh also shares its only land boundaries with these two neighbours. It is the combination of this location and its emergence as a responsible regional player that gives Bangladesh its geo-political relevance in the region. At the same time, this poses a challenge for the country as it strives to position itself in this evolving geo-political scenario. As a country located strategically and with its formidable economic progress and an enviable social stability, Bangladesh is well placed to play its due role in a multi-polar Asia.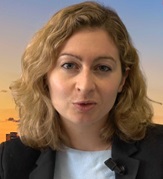 Dr. Alice Ekman, Head, China Research, Institut Francais des Relations Internationales [French Institute of International Relations(IFRI)], Paris, France spoke on China and the New Economic and Security Architecture in Asia: The 2025 Scenario. She stated that Xi Jinping's coming into office marks an acceleration of initiatives regarding both regional economic and security governance. Hu Jintao (2002-2012) had already started to shape the framework of a neighborhood policy, to consolidate China's participation in various existing multilateral regional mechanisms and position China as an active contributor to global governance reform in general terms. But China's ambitions to reshape the regional and international order have never been as high as under President Xi Jinping's leadership. Beijing seeks to significantly restructure the regional economic and security architecture, and sees the coming years as a key period to achieve results. According to China, the Asia-pacific region should not be based on any formal alliance system – and certainly not the US one, which it considers illegitimate. Of course, Chinese officials are fully aware that such restructuring can only be a long-term process, given the US' overwhelming presence and influence in the region today, and China's limited security ties with countries in the region so far. Still, the ultimate aim is to replace the US-led alliance system by a new structure which China sees more in line with its interests, and that has already been created. The paper will analyze this new structure in detail and assess its potential development and regional impact by 2025.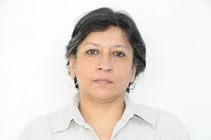 Shebonti Ray Dadwal, Senior Fellow at IDSA spoke on India's balance between Priorities, Challenges and Opportunities. Currently, India is poised to be the fastest growing energy consumer by 2035. According to the BP Energy Outlook 2017, India's energy imports will rise by 138% and according to Niti Aayog's 2017 Draft National Energy Policy, its share of import dependence vis-à-vis primary energy consumption could rise between 36-55% by 2040. Hence, a reduction of India's energy import dependence is crucial for its energy security. This requires robust policies, investments, including in R&D, and a diversification of the energy mix. As a leading party to the Paris Agreement, the Indian government has a strong mandate to shift towards sustainable energy resources.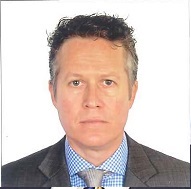 Oil, ports and hard power sees a shifting balance of power in the Gulf and Horn of Africa as per Dr. Brendon Cannon, Assistant Professor, Khalifa University of Science and Technology, UAE. He explained that the Straits of Hormuz and Bab el-Mandeb form major maritime chokepoints for Gulf Oil and the shipment of vital goods to much of the globe. They are increasingly of interest to states such as India and China, where fast-growing economies are fueled, in part, by a steady supply of hydrocarbons from the Gulf. The strategic geographies stretching from Addis Ababa in the West to Tehran in the East have been the scenes of conflict in recent years such as the proxy struggle in Yemen between Iran and the Saudi-led coalition; the anti-piracy operations in the Gulf of Aden; as well as the scene of scrambling for economic and political resources. These security threats coupled with fast-growing economies, particularly in the Gulf and the Horn of Africa, as well as domestic political developments have led various states such as the UAE, Turkey, Iran and others to sign agreements around critical strategic infrastructure such as ports, airports and bases.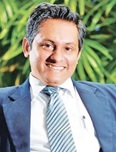 And Rohan Masakorala, CEO, Shippers Academy of Colombo, Sri Lanka gave a Sri Lankan Perspective of global commerce and the Sea Lines of Communication (SLOCs) in Indian Ocean. He said that seaborne transportation and sea lines of communication are of vital and strategic interest to sustain supply chains and to provide competitive logistics for countries to be party to international trade. Securing these sea-lines and strategic distribution nodes is important to all countries to ensure domestic and international economic growth without hindrance. In this scenario, Indian Ocean is identified as a key player in maritime activities and transportation.
The need to keep the vital sea lanes open for all and to maintain peace and stability in the Indian Ocean Region, and South China Sea which ensures the right of all states to the freedom of navigation and over flight with a Code of Conduct so essentials for Multilateralism seemed absent in the conference. It is a hark back to 1971, when on the initiative of Prime Minister Srimavo Bandaranaike, and President of Tanzania, the United Nations General Assembly declared: "The Indian Ocean, within limits to be determined together with the air space above and the ocean floor subjacent thereto … designated for all time as a Zone of Peace". (A/RES/2832 (XXVI) which was adopted by the General Assembly at its Twenty-sixth Session by a vote of 61 in favour to none against, with some 55 abstentions. It was to halt further escalation and expansion of big powers and their "military presence" in the Indian Ocean.
The need to keep the vital sea lanes open for all and to maintain peace and stability in the Indian Ocean Region, and South China Sea which ensures the right of all states to the freedom of navigation and over flight with a Code of Conduct so essentials for Multilateralism seemed absent in the conference.
Efforts to implement the Declaration by its proponents supported by the Non-Aligned Group and some other States continued within the U.N. General Assembly until by the close of the Twentieth Century. Since then, such efforts seemed to have lost all momentum and India and China are players in the region who need to take initiative so that lesser nations need not have to take sides.