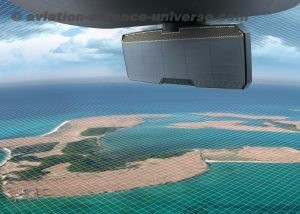 Compiled by Team ADU
New Delhi. 04 December 2017. Thales air defence, surface defence, anti-submarine warfare and maritime safety & security systems in service with more than 50 navies, is the platter it offers Indian Navy. Equipment and systems designed by European major are deployed by more than 500 vessels serving in 53 naval forces around the globe.
Naval systems and combat capabilities for an extensive range of surface ships acoustics and communication systems and subsystems for anti-submarine warfare and mine countermeasures maritime security and surveillance solutions for safety at sea and critical infrastructure protection, Thales offers to navies of the world.
C4ISR solutions to gather, process and disseminate information to gain and maintain operational superiority a modular service offering tailored to the specific needs of each client navy . Maritime security Thales offers a range of maritime patrol and surveillance solutions. The AMASCOS onboard mission system for aircraft incorporates different combinations of sensors such as a surveillance radar (Ocean Master) and a sonar subsystem. Thales is working closely with platform designers on a number of major ongoing programmes for countries including Turkey (Meltem) and the United Arab Emirates.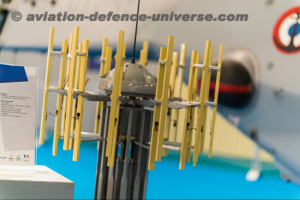 SearchMaster its new multi-role surveillance radar with active electronically scanned array (AESA) technology. SearchMaster is designed for five types of missions: anti-surface, antisubmarine, maritime surveillance, ground surveillance and tactical air support. The key benefits of this new product are extended range, 360° coverage, electronic scanning in the vertical plane for simultaneous short-range and long-range surveillance, and continuous detection in harsh environmental conditions.
SearchMaster has been selected for France's ATL2 maritime patrol aircraft. Surface defence Combat management systems TACTICOS is Thales's response to the realworld operational requirements of naval forces around the world and supports efficient naval mission management in a broad range of roles. Successive evolutions of TACTICOS have made this solution the world's leading naval combat system. It is currently in service with 50 navies (NATO and non-NATO members) on more than 130 platforms of all types.
The Thales range of radars is the broadest and most complete family of naval radars on the market. It includes the Smart-L surveillance radar, which has been selected for all new-generation European anti-air frigates. Smart-L is the only radar on the market today to offer a theatre ballistic missile defence capability.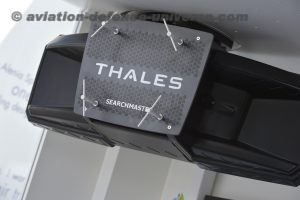 The APAR and Herakles multi-function radars (Herakles has been selected for the FREMM frigate programme), the Smart-S Mk2 surveillance radar, optimised for littoral operations. More than 70 Smart-S radars are in service worldwide. Thales recently announced the development of its new multi-function naval radar, the Sea Fire. With its fully solid-state four-panel phased-array antenna, Sea Fire is designed for large surface combatants. It is suitable for multiple roles ranging from ship selfdefence to extended air defence, and provides protection from conventional air and surface threats, asymmetric threats such as UAVs, and emerging threats such as ballistic antiship missiles, even in heavily jammed environments and the complex conditions of the littoral.
The family of CAPTAS variable depth sonars developed by Thales has been a major commercial success. Available in two ring and four-ring configurations, CAPTAS offers a number of distinctive capabilities including instantaneous left/right ambiguity resolution for effective torpedo defence. These towed array sonars can also be deployed in association with hull-mounted or dipping sonars for multistatic processing.
For surface combatants and Offshore Patrol Vessels of 300 tonnes and above a hull-mounted sonar, the Thales Blue Watcher, and an associated towed array sonar, CAPTAS-1, which provide an ASW capability at relatively low cost.
.Thales has the FLASH (Folding Light Acoustic System for Helicopters) lowfrequency wideband sonar system. Initially designed for helicopters, the system has also been tested successfully on board Autonomous Surface Vehicles. The US Navy has ordered 250 FLASH sonars to equip its helicopters.
Thales has developed a turnkey system designed to protect shipping lanes, port access channels, naval bases and privately operated underwater installations. This self contained solution, called SeeMapper, provides continuous, high-resolution mapping of the seabed using a towed synthetic aperture sonar (T-SAS) deployed by a service vessel.