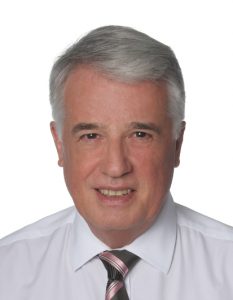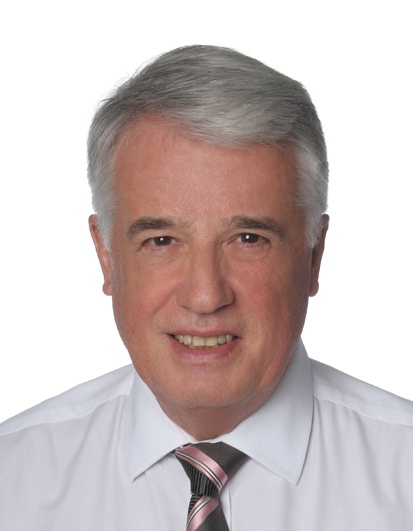 New Delhi. 02 December 2017. "Naval Group always prefers to listen to the customer and be in line with the policies of India as has been put in place by competent authorities. As usual we will follow the guidance from the Indian Navy and MoD. And there may be synergies to be derived from public private partnerships," says Bernard Buisson, MD, Naval Group in India, in an exclusive tete-e-tete with Aviation & Defence Universe (ADU).
ADU. Has the change of name from DCNS to The Naval Group affected the company's popularity?
BB. In a world of profound changes, with the acceleration of innovation cycles and a growing competitive landscape in the military market, it is necessary for our group to assert its identity through the creation of a powerful brand.
This was the right time, after the success achieved in 2016 with our selection by Australia as its preferred international partner for the design and build of 12 future submarines, and the creation of our subsidiary in marine renewable energy. It only seemed natural to take advantage of the unprecedented level of visibility we achieved as a result of this to further raises our profile.
The new name 'Naval Group' clarifies both who we are and as well as our mission: help safeguard the sovereign interests of our customers at sea and make the most of our naval skills to support their energy transition. So in a way the identity is empowered with this name change.
ADU. Under the new Strategic Partnership policy has the Naval Group decided on a company it can partner with?
BB. Naval Group is in position to offer a submarine fully in line with Indian Navy's expectation for enhanced capabilities. We understand the future submarines are to be procured as per SP guidelines and the submarines are to be built by the shipyard that will be chosen by Indian Government as strategic partner. In this process, our first action would be to answer to future requests from navy to Naval Group as OEM and then follow the guidelines of the SP model to answer to any shipyard that Indian Navy would like us to get associated with as per the process.
ADU. What is the stage of the P28 Corvette being made at GRSE with a major contribution by The Naval Group?
BB. GRSE has made fantastic progress in building and delivering of P28 ASW corvettes. For This project, Naval Group has delivered Raft Mounted Gear box with high stealth features. Three out of total four sets of such gearbox being built in India by Walchandnagar. It is a major achievement especially in the Float category of indigenous content expected by Indian Navy.
All the gearboxes have been delivered to GRSE who has also delivered to Indian Navy 3 out of 4 corvettes. Naval Group is working closely with GRSE to ensure the success of future sea trials of the fourth boat as well. Building upon this experience, Naval Group is now willing to cooperate with Indian companies like KPCL to propose new generation Naval Group Versatile Gearbox for future naval warships and platforms.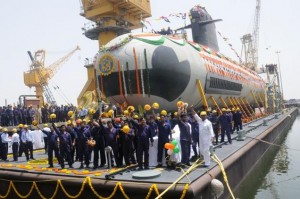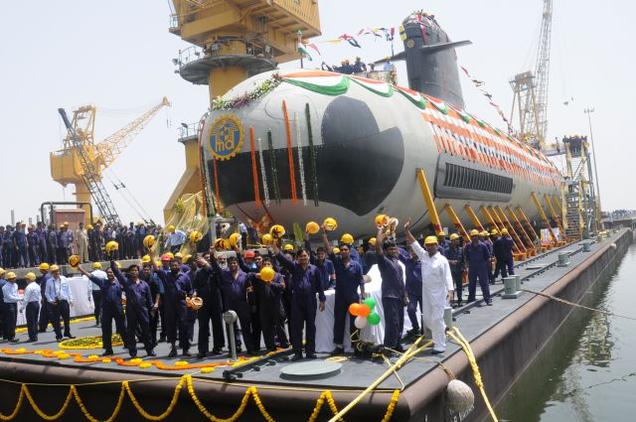 ADU. What is the status of the Mistral LHD The Naval Group will manufacture along with Reliance?
BB. As you are already ware that, Naval Group has teamed up with Pipavav (now Reliance Defence and Engineering Ltd) for LPD program of Indian Navy. We have proposed to Pipavav a modified version of our Mistral type LPD in order to answer to Indian Navy's requirements. Now we are waiting for commercial bids of Indian shipyards to be opened in this regard.
ADU. Have you heard from the Indian Navy on introducing the OTEC technology in India as a part of its Green Initiatives?
BB. We had performed pre-feasibility for Indian Navy and had provided report that an offshore OTEC plant is possible off the coast of Port Blair near Cinque Island. This proposal is understood to be under review at different ministries (MNRE) and Indian Navy. We will be always available should Indian Government decides to go ahead with this project for execution.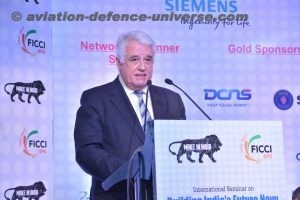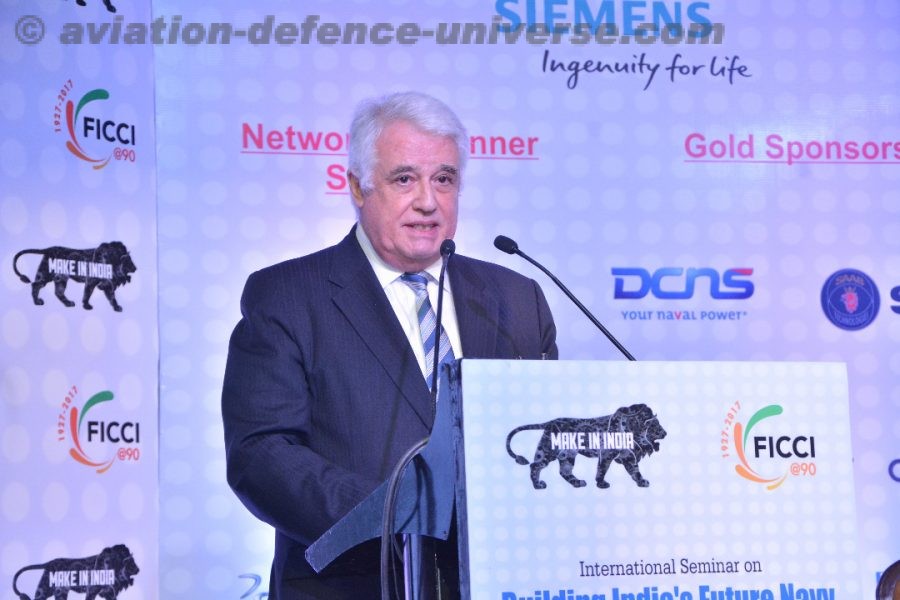 ADU. In the overall context of recent pronouncements on 'Make in India' and Skill India where do you see yourself?
BB. Naval Group believes that significant skill, expertise, experience and knowledge have been absorbed by MDL during the building of Scorpene submarines over the last 10 years and this knowhow can be extended for future manufacture. Keeping this in mind, and having successfully achieved a unique first in class manufacturing of Kalvari class submarines in India, we are convinced that fast track manufacturing of future submarines can very well be executed by MDL with Naval Group as technology partner.
In addition to the fact of skilling MDL and our MSME partners, we would also like to highlight that some of our own trained Indian engineers from Mumbai started working in France, within Naval Group's design department in Cherbourg. They are integrated with the French engineer's team for the design of submarines. After few years, they will come back to India and can participate with the Navy and shipyards in the design of new submarines.We believe this is true essence of Skill India especially for stringent submarine building industry.
ADU. Have you got Indian MSMEs in the ecosystem for your ship building and do you find them capable of such high technology production?
BB. With MDL and the guidance of Indian Navy, Naval Group in India has implemented an Indigenous Program around P75. Through this program, qualification and TOT for equipment has been transferred to Indian companies to create an Ecosystem of MSMEs for manufacturing of mechanical and electrical supplies.We are working with a range of MSMEs like SEC, Flash Forge, HBL and many more under this program. This has enabled equipment to be locally manufactured in the categories of Float (Hulls, Hatches, Ballast Valves), Move (Steering Consoles) and Fight (Weapon Handling). Naval Group is so satisfied with the quality standard adhered to that they have taken a step further and outsourced procurement of certain equipment for the French Navy's latest submarines (under construction) to these Indian MSMEs. These achievements cumulatively empower the indigenous submarine building capacities of India and will mark 2017 as the year of submarines in line with Golden Jubilee of Indian Navy's Submarine Arm.
ADU. Have you decided on the torpedoes for the Indian submarines?
BB. As far as the new requirement of heavy weight torpedo required by Indian Navy, Naval Group has presented the capabilities and performances of the F-21 heavy weight torpedo. This torpedo has been developed for the French Navy's new generation of SSN class submarine Barracuda. With highest safety features, advanced speed and performance. F-21 is a much more lethal weapon than other available torpedoes, which mostly use old generation Silver Zinc for their battery technology.
More than 100 F-21 torpedoes have been ordered so far to be integrated on to the French Navy's Rubis and Barracuda class submarines, and also for the Brazilian Scorpene submarines. It is seamlessly integrated in Scorpene class submarine's Subtics Combat Management System.
In India, our industrial partners, MSMEs, as well as DRDO laboratories are being consulted to enlarge future possibility of indigenous content for this modern torpedo.
ADU. What is the status of construction of the submarines at MDL?
BB. The first Scorpene, christened 'INS Kalvari', set afloat last year, has completed all its sea trials and was delivered in September 2017 is now awaiting its commissioning in a few weeks. It is an incredible success story of Make in India submarine – more so after it attained combat readiness, having fired the anti-ship missiles and torpedo.
The second in the series called 'Khanderi' was launched beginning this year and has also commenced its sea trials.
ADU. How near are you to getting the Air Independent Propulsion (AIP) technology for submarines to India?
BB. AIP is a strong requirement of the Indian Navy. Its development in India is in line with Naval Group's objective to continuously increase the indigenous content of the P75 submarines. Naval Group has always been supportive of the indigenous DRDO AIP being developed at NMRL.
We are indeed keen to have the DRDO AIP integrated in the P75 submarines sooner or later. Naval Group is advising NMRL on the safety requirement so that they can adapt their technology accordingly. Also, as the designer of the Scorpene submarine, we have been requested by the DRDO to study the functional and physical integration of DRDO AIP into the Scorpene submarine. Integrating DRDO AIP technology will require increasing the hull by several meters. This will be achieved by adding a hull section (plug-in) that will accommodate the specific AIP equipment and all other systems, equipment and components which are required to interface with the rest of the ship.
ADU. What are your plans for The Naval Group apart from P75 in India?
BB. India remains at the heart of Naval Group's global strategy. The Make in India initiative has paved way to a positive atmosphere to be accompanied by simpler decision making processes. Hopefully, the new DPP will contribute to a more efficient and faster decision process. Today Naval Group is in discussion with the Indian Navy, for a number of future programs which include service support to Indian Navy for maintenance of P75 submarines, future submarine projects, future heavy weight torpedo and anti-torpedo projects, LPD project and the future indigenised aircraft carrier, amongst others. Naval Group believes that indigenisation and sustainable industrial ecosystem in India is the key to long term success for Indian defence industry. This caters to a win-win situation for both, Naval Group and India as a nation. Naval Group is also proposing advanced simulators for submarine applications to Indian Navy. Such simulators are being proposed with high indigenous content and in partnership with Goa Shipyard Limited (GSL) which is not only a key shipbuilder but also centre of excellence for simulators.