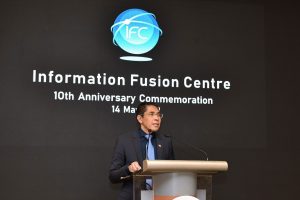 Singapore. 14 May 2019. Singapore's Senior Minister of State for Defence Dr Mohamad Maliki Bin Osman officiated at the Republic of Singapore Navy (RSN)'s Information Fusion Centre (IFC) 10th anniversary celebrations today. Established in 2009, the IFC is a regional maritime security centre that facilitates information-sharing and collaboration between multinational partners. The event was held at the Changi Command and Control Centre, and was attended by navy chiefs, vice navy chiefs, coast guard directors-general and representatives from more than 40 nations.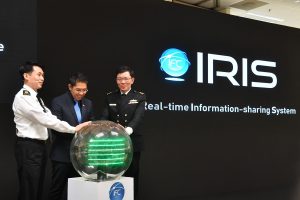 Speaking at the event, Dr Maliki commended the IFC's contributions to maritime security over the past decade, and acknowledged the critical role of multinational partners in IFC's success. He said, "Since its inception, the IFC's model of integrated and close cooperation has worked well due to the strong support from partners all over the world…It is anchored on a multinational team of international liaison officers (ILOs), with strong linkages to a wide range of partners, from navies to enforcement agencies and the shipping community. This allows the IFC to leverage its strong partnerships and cue timely responses to incidents."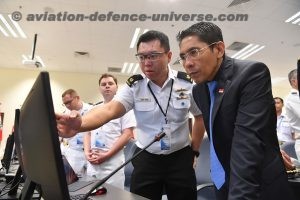 Dr Maliki also observed the launch of the new IFC Real-time Information-sharing System (IRIS), a web-based system that enhances information-sharing for tighter collaboration between maritime agencies. It taps on new technologies for rapid collaboration, improved accessibility and enhanced user experience. Dr Maliki spoke about how the IRIS enables partners to access IRIS on-the-go and leverage IFC's linkages to improve shared awareness of the maritime domain. He said that the platform will enable better and faster coordination, making cooperation easier and more convenient.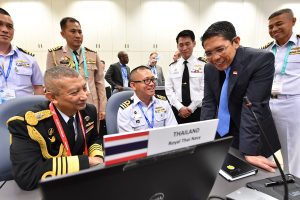 During the event, Dr Maliki also met the IFC's ILOs and participants of the Maritime Information Sharing Exercise (MARISX). Hosted by the RSN, MARISX runs from 13 to 15 May 2019, and involves navies and coast guards from 36 countries, representatives from the shipping industry as well as international agencies such as INTERPOL, United Nations Office on Drugs and Crime and the Regional Cooperation Agreement on Combating Piracy and Armed Robbery against Ships in Asia Information Sharing Centre. The IRIS features as a key platform in the ongoing exercise. Participants will use IRIS to track vessels, sense-make situations and share actionable information on various maritime security threats, including maritime terrorism, piracy, illegal, unreported and unregulated fishing, as well as contraband smuggling.