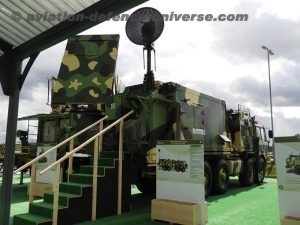 New Delhi. 07 October 2017. Bharat Electronics Limited(BEL) is striving to achieve its cherished goals of self reliance by strongly supporting & implementing Government of India's  initiative on 'Make In India.
BEL recognizes outsourcing as one of the strategic tools to achieve cost benefits and also complement the strengths of private sector to build a strong industrial base. To facilitate outsourcing, the company has well established procedures to carry out purchase, sub-contract and works contract activities as per the respective manual approved by Competent Authority. These manuals also follow the guidelines issued by CVC from time to time.
Broadening of domestic vendor base is an ongoing process in BEL and 1913 Indigenous vendors were added during 2016-17. Online vendor registration, release of Outsourcing & Vendor Development Policy and implementation of e-procurement are helping the company to form just the right path to Make in India.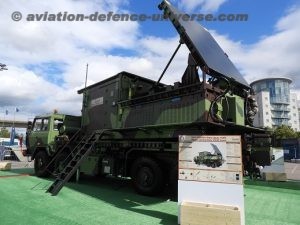 115 projects identified with 104 Collaborative partners including Indian Private Industries,  in the areas of Radars, Weapon systems, communication, Electronic Warfare, Network Centric systems etc. make BEL's drive towards the aim strong.
BEL has been providing increased thrust towards the procurement from MSMEs and further impetus since the introduction of Public Procurement Policy for MSEs. Procurement from MSEs has been increased from 4.73% in 2013-14 to over 20% during 2016-17
BEL, along with MSME Development Institute of Bengaluru, organised a National Vendor Development Programme and Industrial Exhibition at BEL- Bengaluru Unit. Training Programmes to MSMEs on Quality requirements are also conducted by BEL. List of 358 items are reserved by Government for Purchase from Micro & Small Enterprises are mandatory as per Government Guidelines.
BEL has also relaxed eligibility criteria for registration from Start Ups in order to encourage the StartUps to participate in supplies for BEL procurements. BEL has identified items which may be considered for procurement from Start Ups.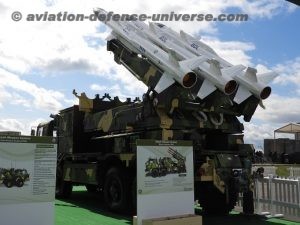 These are Cables, Sleeves, Coils, Electrical Switches, Transformers, Generic Power Supply Units, Battery Chargers, Generic Fasteners, Nuts & Bolts, Screws, Washers, Clamps, Springs, Bushes etc., Protection Covers , Antenna Cover, Switch Cover etc.
BEL also feels that in such cases prior experience may be relaxed. Test facilities can be made available to private entities for testing of materials /sub-systems / equipment.
R&D, very good quality systems, extensive manufacturing infrastructure and capability of providing total system solutions are the core competencies of BEL. This along with a pool of technically sound manpower takes care of customer requirement and provides long-term product support.