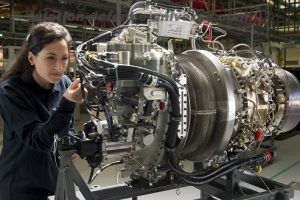 New Delhi. 07 October 2017. Safran is an international high-technology group and tier-1 supplier of systems and equipment in the aerospace and defense markets. Operating worldwide, the group has nearly 58,000 employees and generated sales of 15.8 billion euros in 2016.
In India, Safran has a long-standing presence for over 60 years in core markets of aerospace and defense. The workforce of 600 employees in the country, spread across 6 different companies and 1 training center, shares one ambition.
An assortment of activities from design, production and services for our core businesses of aerospace and defense are undertaken, to build Safran's leadership and foster the development of partnerships with a wide array of customers in India.
Working alone or in partnership, Safran holds world leadership positions in its core markets.
We are no. 1 worldwide in:
Engines powering single-aisle mainline commercial jets in partnership with GE
Wheels and carbon brakes for mainline commercial jets with more than 100 seats
Aircraft wiring systems
Helicopter turbine engines
Helicopter flight controls
Launch vehicles for commercial launches into geostationary orbit (GEO), via ArianeGroup (50/50 joint company between Airbus Group and Safran)
High-performance space optics
We are no. 2 worldwide in:
We are no. 3 worldwide in:
Inertial navigation systems
Safran in India: long-standing presence, powered by trust! As a full-fledged partner in the development of the Indian air transport sector and as a supplier to the Indian armed forces since the 1950s, Safran supplies engines and/or equipment for most of the country's military helicopters and civil airplanes.
Some of our key achievements in India under make-in-India strategy are:
More than 70% of India's airplanes and helicopters are outfitted with Safran engines and/or equipment.
Safran-HAL, a joint venture with Hindustan Aeronautics Limited (HAL) in Bengaluru produces manufacturing unit of CFM56© and LEAP© components for CFM International. 12 * The Security business was divested on May 31, 2017.
The CFM International Training Center in Hyderabad provides training to more than 500 CFM56© maintenance technicians and engineers per year.
More than 1,000 Safran turbine engines are now in service in India. Safran Helicopter Engines is the leading supplier of turbine engines for helicopters deployed by the Indian armed forces.
Safran Helicopter Engines provides engine solutions to all HAL's new generation rotorcrafts. In 2016 Safran Helicopter Engines and HAL created a joint venture in Goa, HEMRO, to support helicopter turbine engines in India and across the region.
As a major contributor to the 36 Rafale fighters acquired by India in 2016, Safran provides a wide variety of systems and equipment including the aircraft's M88 engines, power transmission system, landing gear, wheels and carbon brakes, ring laser gyro inertial navigation system, gyros for the fly-by-wire system, the auxiliary power unit (APU) and all wiring.
As a major player in the global market for optronics (electro-optical systems), avionics (inertial navigation units, flight controls and autopilots), Safran supplies systems for many different Indian combat platforms, such as fighter aircraft, surface ship, submarines, artillery, tanks, etc.
Safran Electronics & Defense has a technology transfer agreement with HAL for the production and maintenance of the Sigma 95 laser gyro navigation systems used on most Indian Air Force fighters (Su-30, Hawk, Jaguar, LCA).
More than 800 navigation systems are deployed in the country.
Safran Electronics & Defense has a technology transfer agreement with HAL for the automated flight control systems used on HAL helicopters.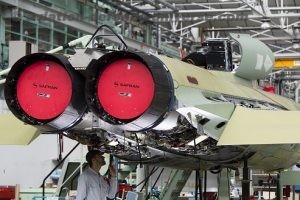 All the above mentioned projects have allowed Safran to contribute in a meaningful way in boosting air transport performance as well as in protecting the citizens of India. Safran is proudly moving in the right direction with its numerous partners in India.
By Safran India Communications