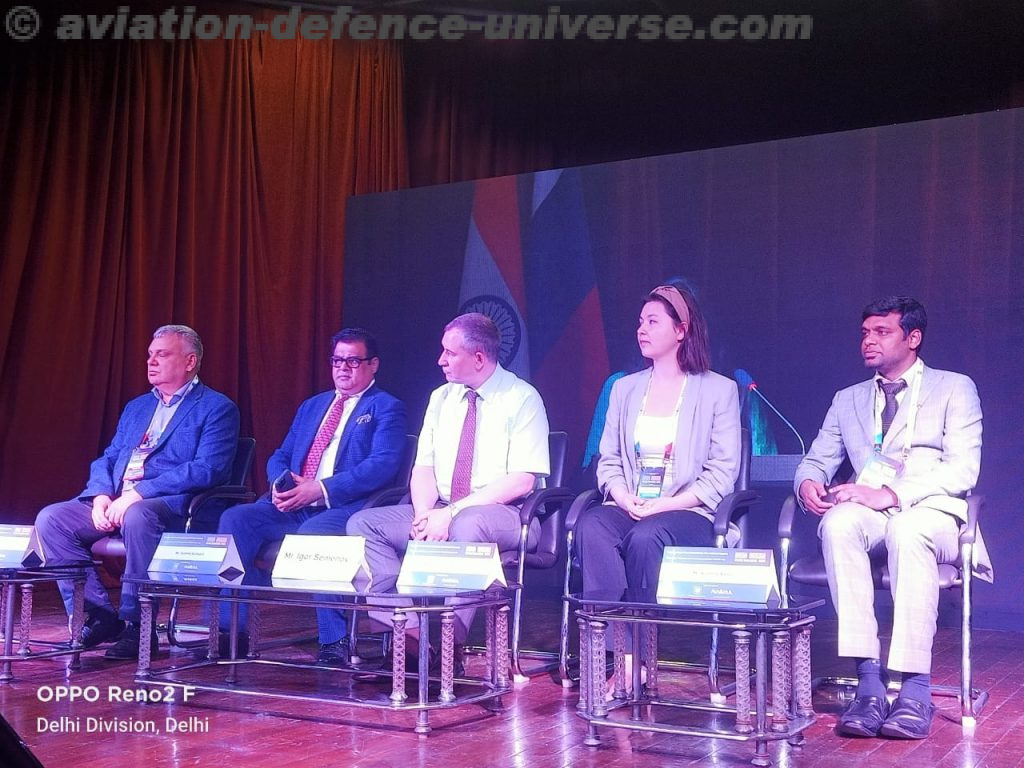 By Chaitali Bag
 New Delhi. 15 April 2023. As the world looks at Russia with condemning eyes, the first edition of the India Russia Space Dialogue 2023 was organized by Russian House New Delhi and Aviakul Private Limited which reiterated a historic past, a strong present and an expectant future for bilateral ties in space march. The historic milestones in the cooperation journey of the two nations were revisited, key moments identified,  learnings analysed and future roadmap of collaboration on various avenues in this current geopolitical scenario planned.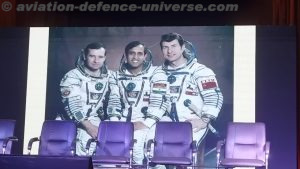 April is a month of great significance with anniversaries of both  Yuri Gagarin's   flight into space which gave human's a new capability on April 12, 1961 and India's  Wg Cdr Rakesh Sharma's space flight on April 3 1984, which not only brought India at par with  Russia and US but made it zoom ahead of not-so-friendly neighbour China.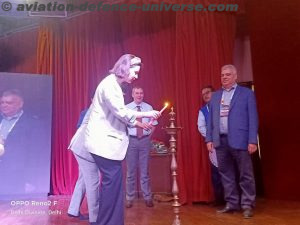 The attraction was the presence of Ekaterina Malysheva, the granddaughter of the Russian cosmonaut, Yuri Malysheva who went into space with Wing Cdr. Rakesh Sharma as the spacecraft's commander shared her memories, insights and valuable anecdotes from Yuri Malysheva's life. She unveiled unseen images of her grandfather and the workings of the Russian space agency.
Suddheer Kumar, Director, Capacity Building & Public Outreach (CBPO), ISRO gave an insight into Indo -Russian collaboration since inception, recalled Vikram Sarabhai's contribution in the Indian space program growth and the partnership between ISRO and ROSCOSMOS in launching of various satellites, NavIC, cooperation for Gaganyaan, cryogenic technology stage, etc.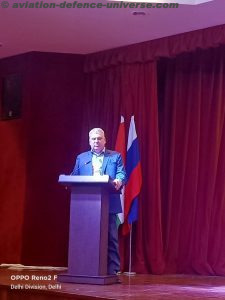 Right from launching Aryabhata, India's first unmanned satellite in 1975, to Wg Cdr Rakesh Sharma, first Indian to travel to space in 1984, the cooperation between the two nations has seen many pinnacles. Several decades down the line, today, both the countries harbour common ambitions to journey deeper into space through many projects like Ganaganyaan, Marsoplane – the mission to explore mars and so on. Certainly, the 75 years of Indo-Russian cooperation provides many valuable lessons that are important to further explore the unexplored areas of Indo-Russian Space partnership and unearth the endless possibilities of Outer space.
The Fireside chat on the topic of 75 Years of India-Russia Space Cooperation highlighted the importance of friendship in current geopolitical situations, encouraged the Private  Sector coming into the space domain, how it will expand the scope of the space sector as well as the space economy in particular. The panelists also stressed upon using outer space for people purposes as space belongs to all.
No space discussion in today's India would be complete without the names of Kalpana Chawla, Sunita Williams, Sirisha Bandia and Dr. Tessy Thomas. Highlighting the role of  ' women in aviat/ion'  Executive Director of Air India,  president of IWPA,  member of Indian aeronautical society Dr.  Harpreet A De Singh  stressed how determination can lead women to break into a traditional male bastion – space.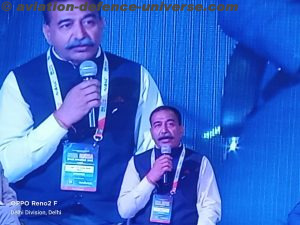 A panel discussion focused on the private sector participation in the space domain both in technology development and manufacturing created a platform for brainstorming industrial enhancement in the sector. Lt. General A. K. Bhatt, Director General, Indian Space Association, highlighted the everyday used services and product applications like GPS, Weather updates, ATM machines, water purifications, etc. all depended on space technologies. Impediments like budget constraints needed to be looked into for paving way to state-of-the-art India    in space arena by 2030.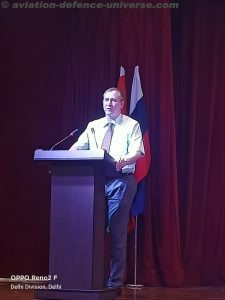 With the Skill India programme of the government to create a qualified task force , the next panel discussion was on creating ecosystems of trained manpower in various domains of space. Research processes,  available resources and the fact that a single space mission requires a large team of workers with distinct variety of skills and competencies to work all are subjects which need to be studied in totality. Space is a domain comprising all range of industries and professions ranging from information, telecommunication, broadcasting, trade and manufacturing of space assets, professional and business services like R&D, technical services, engineering, geophysical surveying and so on. The needs are multifold and opportunities manifold.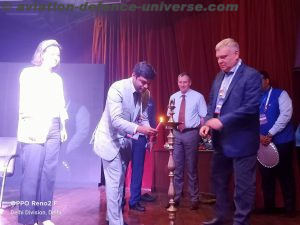 Famous quotes oft repeated but motivating inspire today just as they did when they were made by the astronauts. "Looking at the earth from afar you realize it is too small for conflict and just big enough for cooperation,"  by Yuri Gagarin and  Wg Cdr Rakesh Sharma's, "Anyone who goes to space tries to look at his own country first, but soon it appears that there is no boundary between the countries and the entire world is one family where our destinies are integrated," reinforce the idea that collaboration is key to human leaps in unknown depths of space.
Indo Russian Cooperation has been marked by a close and strategic partnership across all spectrums of relationship. No pandemic or war neither geopolitical tensions nor economic slowdowns can deter the two nations from marching ahead on the track created for joint  space  sector development , which is more than important in today's world.