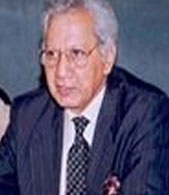 US Secretary of Defense Lloyd James Austin III In India
Revised USA- India security relationship & quad the agenda
By Cmde Ranjit B Rai (Retd.)
New Delhi. 19 March 2021. There is a saying when Elephants Fight The Soil Below Gets Trampled. USA and China are the Elephants. Indian waters may get muddied.
Chinese commentators state 'India will lose its strategic autonomy if it joins QUAD, and question how India will balance its BRIC's membership. Evidently China feels threatened as the QUAD nations led by USA have affirmed to take on China's aggressiveness in the Indo-Pacific though the road map is unclear. India holds a lynch pin geographic maritime location in the Indo-Pacific and India's small but capable Navy could be called upon to do some heavy lifting as it is the Net Security Provider(NSP) in the Indian Ocean Region(IOR) where China has ambitious designs with bases and a China Pakistan Economic Corridor(CPEC) in Pakistan, and a base in Djibouti to win the Great New Maritime Game.
David Brewester author of 'India As A Pacific Power' with inputs by this writer states, "the Indian Ocean holds a particular place in the India-China strategic relationship. In almost every dimension, whether it be economic, nuclear or the conventional strategic balance along the Line of Actual Control in the Himalayas, India is probably at a considerable strategic disadvantage to China. Only in the Indian Ocean, which includes China's vital energy routes from the Persian Gulf and Africa, does India have the upper hand". India must hark strategic thinking that suggests Indian Navy) should meet China, notwithstanding the support it will get from Pakistan in its own interior lines(IOR) which will be China's weaker exterior with a long line for logistical support that can be disrupted by the Indian Navy and the QUAD's maritime power and prowess..
Indian Navy has avoided joining QUAD in joint patrols in the South China Seas as it knows it will have limited logistical support and has stuck to Malabar exercises as a show of force, called the Naval Maneuver in maritime doctrines. India has capability to stop China's designs in the IOR at choke points and one of China's Achilles' heel is called, China's Malacca Dilemma. The Navy has established friendly Operational Turn Around(OTAs) In Singapore, Oman and Vietnam. India is also establishing outposts in Alegaga in Mauritius, Accession Island in Seychelles and Duqm in Oman and Comoros pursued by EAM Jai Shankar's regular travels. India will have to make choices about the parameters of the QUAD as India could fall into a 'Thucydides Trap', describing a situation when a hegemonic emerging power like China threatens to displace the existing power USA and a lesser power may suffer.
After experiencing an incursion in Ladakh last year Indian Army braved the Chinese PLA well, but acceded to disengage with De-militarized Zones(DMZs). India must be alert for any such repetition in the IOR, especially as China is colluding with Pakistan. Both are bidding their time and Pakistan surprised the world, by offering a cease fire along the Line of Control(LOC) at DGMO level at China's behest analysts state.
USA has always depended on its military allies for success and covets India's support. USA has supplied high end interoperable weapons and could ask India to join a military coalition in the Indo-Pacific. Australia is on board and Japan already has a military pact with USA. Indian has to bear in mind its relations with Russia especially for its strategic nuclear submarine programme, military dependence and S-400s order.
India has to weigh whether the time is opportune to join a military pact as the world's economy and India's too has suffered the ill effects of the Covid pandemic and India has spent a lot on warding off the PLA in Ladakh and beefing up the Air Force at the neglect of the Navy. China claims its economy is recovering faster than other nations, and EAM Jaishankar has admitted China's growth has been explosive and has set conditions to bring about better relations or India will show China a gun for a gun.
At the first virtual QUAD leaders summit arranged by US President Biden on 12th March with Prime Ministers Modi, Morrison and Suga, they failed to name China and mention China's illegal claim on the South China Sea rocks that China has reclaimed with technology and converted them into artificial habituated islands for its Exclusive Economic Zone(EEZ), to extend its deficient maritime geography. The QUAD leaders stressed the need for free and open navigation in the Indo Pacific, and co-operation on issues like Covid and vaccines' with joint production and Climate Change. US Defence Secretary Gen Lloyd Austin is due to visit India for further talks.
In 1982 the UN Laws of the Seas(UNCLOS) was enacted to regulate the seas, but powerful nations with strong navies have broken the sanctity of the 12 mile territorial waters. USA has not signed UNCLOS but agrees to abide by it and used its nautical muscle in the Cold war against the Soviet Union. US and Soviet warships collided in territorial waters of each other.
On 3rd June, 1987 Indian Coast Guard ships laden with aid were stopped by the Sri Lankan Navy in the Palk Straits and urged not to enter Sri Lankan territorial waters. The Indian ship did reluctantly turn back, but the government's mind was clearly made up, as reported by accompanying journalists. IAF fighter and transport and fighters planes overflew Sri Lankan air space to drop food to the beleaguered Tamils in the North East in Operation Phoolmalai. Op Pawan(1987-91) India's foray in Sri Lanka followed in October and India's army lost over a 1000 souls in that botched operation.
World over there is a trend for nations to demand that warships take permission before entering the 12 mile exclusive territorial waters. Nations including China permits white shipping innocent passage as per UNLOS Article 24 which has to be continuous and expeditious and not prejudicial to the peace, good order or security of the state. Stopping and anchoring is only permitted in emergency. In our neighbourhood Bangladesh expects a foreign warship including a submarine passing through its territorial sea, to do so only after giving prior notice to the Government, implying it may be denied as a sovereign right. India too expects no warship with nuclear weapons to enter Indian jurisdiction.
This is where the size and role of the Indian Navy will matter. The prophecy attributed to Alfred Mahan(1840-1914)., is that the future of the world will be decided on the waters of the Indian Ocean in the 21st Century. India's maritime thinkers KM Pannikar and Rear Admiral Shridharan in their writings emphasised the Sea as India's Saviour. Mahan's strategy on maritime power made USA rise through a joint maritime based trade and military policy in the 20th century. China harked Mahan's writings and the PLA Navy has a strength of 335 warships over taking USA's 295, and China has the world's largest mercantile fleet, though US Navy commands superior technology. Indian Navy has a strength of around 134 ships and 200 planes, many aging. Numbers matter and India can neglect it's Navy at its peril.
(The author Cmde Ranjit B Rai(Retd.) is a defence expert and author of WARRING NUCLEAR NATIONS-INDIA AND PAKISTAN (ISBN 978-93-5158-638-0). The views in the article are solely the author's. He can be contacted at editor.adu@gmail.com)