By Chandu Doddi
New Delhi. 08 May 2023. Predatory lending practices, broadly defined, are the fraudulent, deceptive, and unfair tactics some people use to dupe us into loans that we can't afford. Predatory lenders typically target the poor, the elderly and the less educated. They also prey on people who need immediate cash for emergencies such as paying medical bills, making a home repair or car payment etc. One of the most common practices among predatory lenders is loan churning, where borrowers are forced into a relentless loan cycle in which they are constantly paying fees and interest, without noticeably reducing the principal amount owed on the loan.
Predatory Chinese Loan Apps
India's digital lending market has grown quickly and facilitated $2.2 billion in digital loans in 2021-22. It is not clear how much of that is via apps engaging in illegal practices. A closer look into the Chinese origin digital lending apps have brought to notice about range of illegalities around their operations. Before we dive into the practices and havoc caused by the predatory Chinese loan apps in India, let us examine how it functioned in China and Southeast Asia, where the story actually begins.
The emergence of mobile app-based lending first started during late 2015 in China, which was historically a cash-heavy country and rather adverse to credit. The development of new payment methods (e.g. Alipay, WeChat Pay) has helped change the Chinese mindset and paved the way for the growth of the Peer-to-Peer (P2P) lending sector.
With app-development becoming cheaper and easier, owing to cloud technology, the lending system moved to mobile applications. The initial absence of lending regulation sparked growth and encouraged firms to innovate and expand. Young professionals and students in China often find it hard to get loans, owing to strict regulations and the limited availability of public sector banks. The mobile application-based money lenders decided to cash in on this opportunity, leading to a series of money lenders coming to the fore to meet the credit demand among young professionals and students, but the interest rates were insanely high.
China saw a spate of incidents involving 'loans for nudes' scams in 2016. Loan sharks started demanding nude photos from female college students as collateral for high-interest loans and threatened to send them to their families if they failed to pay them back on time. Borrowers who fail to repay their debts in time are threatened with violence or even death from debt collectors. These apps also demand access to the borrowers' list of contacts stored on their phones, which is used to acquire phone numbers of friends and relatives of the loan taker. In many cases, these friends and relatives would receive threatening messages despite knowing nothing about the loan. Such predatory lenders are often officially registered as investment consultancies or commercial services company to disguise their actual lending activity.
Despite its significant success, the sector started seeing a downward trend. Trouble started brewing in China in late 2016, when statistics released by the Chinese Banking Regulatory Commission showed that about 40 per cent of P2P lending platforms were in fact Ponzi schemes. Consequently, this has forced authorities to tighten regulations with the introduction of over 100 new rules, gradually implemented in order to eliminate fraudulent or poor business practices that plagued the industry.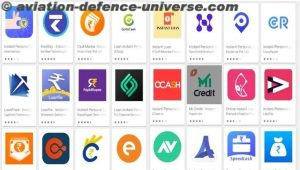 This triggered the shutdown of P2P lending platforms; over 900 closed by the end of 2016. For 2018, only 1,021 providers remained in place. In mid-2021, Chinese regulatory authorities have been targeting Ant Group and other internet "platform" giants in a wide-ranging crackdown encompassing antitrust and privacy issues, user data and cryptocurrencies. Owing to this, the business owners have shifted their bases from China to other countries.
A few of these mobile lending apps tested waters across many of the ASEAN and SAARC countries before coming to India. Countries like the Philippines, Vietnam, Malaysia, Cambodia, Singapore, Thailand, Indonesia, Bangladesh and Pakistan saw a multitude of appsbefore bringing in regulations to govern digital platforms-based money lending.
Chinese predatory app-based lending practices across ASEAN and SAARC countries
https://chandudoddi.substack.com/p/chinese-loan-apps-predatory-lending/comments
India's tragic stories: https://chandudoddi.substack.com/p/chinese-loan-apps-indias-tragic-stories/
These were not simply some isolated, unrelated tragic events. It is an incalculable loss. All these tragic stories tell us that there is a human element about "who these people were, the lives that they lived, what it means for us as a country."
The above timeline of reported incidents could be just a tip of the iceberg. There could be huge number of unreported incidents spread across India. Cases are often settled informally fearing that formal probe adds to the public humiliation. Though officials said that such humiliation was unlikely without actually taking a loan and ruled out accidental installation of an app leading to such trauma, incidents to the contrary are also being reported. For example: Hrishikesh Radhakrishna, 20, a student from K.R. Puram received a link on his mobile. He clicked it accidentally while deleting the link. Soon the Alexandra Loan, the Kangaroo loan, and the Loan Seva apps were downloaded on his mobile and ₹45,000 was deducted from his bank account and transferred to three accounts. The accused wrote "Rapist" on the copy of his PAN card and circulated it to his friends and family, demanding repayment. These applications are developed in such a way that upon installation, they get access to the contacts, photos and other data on the device.
Hindenburg Research has published a report alleging that China-owned Opera is running four Android apps aimed at India, Kenya and Nigeria (CashBean, OKash, OPay and OPesa) that appear to be in direct violation of Google Play Store policies forbidding predatory loans and deceptive descriptions. The apps would claim to offer maximum annual percentage rate (APR) of 33 percent or less, but the actual rates were much higher, climbing to 438 percent in the case of OPesa. And while they publicly offered reasonable loan terms of 91 to 365 days, the real length was no more than 29 days (for OKash) and more often 15 days — well under Google's 60-day minimum.
Srikanth Lakshmanan, a coordinator at consumer awareness collective Cashless Consumer, who closely reviewed a list of loan apps impacting people in South India, believes that Google is not beingheld as accountable as it should be for the situation. "Google does not want anyone else to say that they're also failing," he said. Cashless Consumer found that the selfie taken over these apps is run through Artificial Intelligence (AI) software with servers in China. "It may seem non-trivial, but has a national security concern," the researcher says. "It collects Facial Recognition (FR) worthy images along with personal details of the individual, so practically it has the potential to mirror the Aadhaar database if the person also provided Aadhaar while applying for the loan. These entities then collect other ID proofs. They can build a parallel Aadhaar system. This needs to be studied in-depth as to what kind of data they are storing and processing."
Many of these loan applications advertise across social media platforms like YouTube, Facebook, and Instagram etc., heavily to lure gullible customers. The apps typically get access to the borrower's phone's location data, contacts, apps and text messages upon installation for the credit risk assessment. All the apps were found to be storing user information, such as Facial Recognition data and personal data, on Chinese servers. The exact number of instant loan apps is yet to be fully known.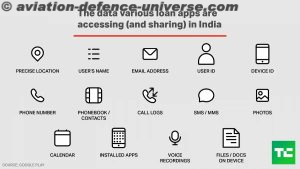 Google dominates India's app market with 95% of smartphones using its Android platform. In its fintech apps policy page, Google explicitly states that it does not allow apps that promote personal loans which require repayment in full in 60 days or less from the date the loan is issued (also referred as "short-term personal loans"). "We have removed over 2,000 personal loan apps targeting India from the Play Store for violation of the Play policy requirements," a Google spokesperson said, adding that such steps are taken if its policies are violated. However, police officers blame a lack of due diligence by service providers (Google Play Store) allowing the predatory loan apps to mushroom without due diligence. "Even when particular apps are flagged by security agencies, the response of the service provider is poor and laidback. Many of the apps that we flagged still continue to be on the Google Playstore allowing more people to be harassed and cheated."
As the Chinese involved fintech companies were unlikely to get a fresh NBFC license from the Reserve Bank of India, they devised the MoU route with defunct NBFCs as a via media for large scale lending activities. It was projected that the NBFCs had hired fintech companies for customer discovery, but were actually piggybacking on the license of NBFCs for large scale lending business. The fintech companies then did the entire on-boarding, lending and loan recovery work without any interference from the NBFCs. Micro loans were given for a short period. "Lending apps took control of the social media data of clients. Very high rate of interest and steep late fee were imposed. While the fintech apps made majority of the profits, NBFCs secured commission for letting them use their license," an official said.
What the police say
A police officer says smartphone users often miss the fine print while giving permission to such apps. Any loan offered for less than 30 days was targeted at exploiting the urgency and vulnerability of a consumer. The catch is that at the time of sanctioning the loan, 15%-25% of the amount is deducted as a processing fee and the remaining sum carries an interest rate ranging from 182% to 365% per annum. A steep rate of penalty is added to the total repayable amount in case of default. "The rate of recovery of loans is as high as 90%. The net profit is 25% or more," says an ED official. However, the NBFCs receive only 0.20%-0.50% of the interest collected.
A police officer says the source code for most Chinese loan apps is the same. It means they change just the names and layout, but the money goes through the same network. Some Chinese firms through hawala and other illegal channels are pumping in money to the app companies, who in turn extend loans to prospective clients in the form of personal loans with higher interest rates. Police say many regulatory loopholes persist, making citizens gullible to cybercrimes. "There are two pillars that need to be fixed. Unless there is tight regulation over issuance of SIM cards, and opening and handling of bank accounts, one cannot regulate cybercrime in the country," said a police officer.
Police say that gullible people desperate to avail of loans without much documentation and surety share personal details including contact numbers and photographs with loan app firms without reading the terms and conditions. They end up paying a high rate of interest and hidden charges including processing fees. Call Centre executives create WhatsApp groups in the name of borrowers calling them as 'cheater, 420, chor, fraud' and send fake legal notices and First Information Report (FIR) to threaten and recover the loan amount. Although no such incidents have been reported from India's Northeast states, Mizoram and Nagaland Police have issued advisory to remain cautious of this issue.
Many borrowers seemed unable to escape the vicious debt cycle and had attempted suicide. Not only those who availed the loans, but also people who were constantly phoned by the call centre executives to inform them about the loan default by one of his/her contacts have also began lodging complaints with local police. COVID-19-impelled salary cuts and loss of wages had compelled a sizeable section of white-collar workers to seek cash advances. Many youngsters have fallen prey to the predatory loan apps. If a person doesn't pay back a loan, their data can be sold- so the material implications of exchanging data for lending are more palpable even when the intent of data collection is made explicit.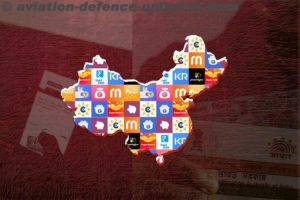 Consumers who install the apps never think about why a loan app needs access to your microphone or photo gallery. The main factor that lures people into these apps is easy processing of loans without any surety. Details such as copies of Aadhar card, Voter ID (EPIC) and PAN Card submitted while loan processing can be misused. Most importantly, contacts and photos stored in victims' mobile phones were found misused. Students, unemployed youth and homemakers have become victims of this harassment as many of them have taken loans from these firms without the knowledge of their parents or spouse. The suicides that have been reported across India, especially in Telangana and Andhra Pradesh appear to be largely due to humiliating and coercive methods used by these companies at the loan recovery call centres which were simply unbearable for people who failed to repay the loans. The use of harsh language did not give a chance for either roll-over of loans or extension of repayment deadline, a norm in all banking and financial transactions. The loan recovery operation is a three-tier architecture with levels ranging from 'soft, hard, and raw' reminders. While soft reminders (Stage I) were given from one location, the next level operation was carried out by special abusive teams in another location. In the Stage II, which starts after the fourth day, the telecallers would use filthy language, send fake legal notices and FIR copies to the borrowers to threaten them. Raw reminders (Stage III) are the highest humiliation and intimidating semantic exercises, where the targets writhe in pain and eventually are pushed to the wall under emotional stress.
Cases of loan app harassment are on the rise as it is difficult to track down the accused who have availed the SIM through fake IDs and are using the bank account of people from remote villages in north eastern states. They offer these account holders a little money every month. An experimental security assessment on some of the predatory loan apps revealed that 95.8% of the apps were having more than 10 security weaknesses and all these apps were insecure.
Timeline of actions taken by LEAs (Police, ED and others)
https://chandudoddi.substack.com/p/chinese-loan-apps-actions-taken-by/comments . Actions taken by lawmakers: https://chandudoddi.substack.com/p/chinese-loan-apps-actions-takenby-22c/comments. Actions taken by judiciary: https://chandudoddi.substack.com/p/chinese-loan-apps-actions-takenby-a13/comments. Actions taken by RBI: https://chandudoddi.substack.com/p/chinese-loan-apps-actions-taken-by236/comments.
The Way Forward
While we wait for the authorities to get cracking and completely sweep away these predatory lenders from the Indian fintech ecosystem, the most effective way to avoid falling victim to a predatory lender is by educating yourself on your rights and the regulations that protect you. Always lookout for details of lenders, local addresses, partnerships and ownership details are critical in adjudging the legitimacy of a lender.
Consumers should never share copies of KYC documents with unidentified persons, unverified apps and should report such apps or bank account information associated with the apps to law enforcement agencies (https://cybercrime.gov.in) or use Sachet portal (https://sachet.rbi.org.in) to file an online complaint. Complaints against the entities regulated  by the RBI can be accessed through RBI's Complaint Management System (https://cms.rbi.org.in).
As well depicted in the Malayali film Operation Java (2021), it is in the larger interest of the government to enhance its police cyber cells to effectively weed out such loan app menace and encourage young Indians in helping India's fight against cyber-crimes. Dutch film App (2013)tells us how dangerous installing a malicious app by self or someone could prove disastrous.
One final word
Never install unknown apps, don't click unknown links and attachments (including short URLs), always update your phone as well as the apps installed, enable two step verification for your banking, email, instant messaging and social media accounts (of course, no need to be paranoid!) Even out of helplessness, it is highly recommended not to install and fall into the trap of predatory loan apps.
(This article is dedicated to innumerable victims of the predatory Chinese loan apps which have been wreaking a havoc on Indian society and economy since early 2020. It has been written with a view to inform, educate and assess developments that impact public wellbeing. As such, it relies exclusively on open source information collected from various news portals and analyzed by the author. It would be interesting to observe how China would help India through Interpol in nabbing those Chinese criminals involved in the predatory loan apps. Owing to language barriers and paucity of time, only some English language sources have been examined. It must be admitted that vernacular newspapers across India might have covered considerable tragic stories on this subject. All views are solely the author's. Chandu Doddi is a PhD Candidate in Chinese Studies at the Centre for East Asian Studies, School of International Studies, Jawaharlal Nehru University , New Delhi, India.)