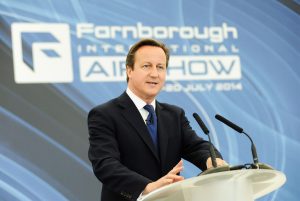 • Tim Peake opens Futures Day
• US$123.9 billion of deals recorded
Farnborough,UK. 15 July 2016. Farnborough International's internal order tracker recorded a total of 856 aircraft valued at US$93.98, 1407 engines valued at US$22.7 billion and a variety of other business deals totalling £7.2 billion.
At the close of the Farnborough International Airshow 5-day trade exhibition, organisers confirmed that the show had recorded orders and options to the value of US$123.9 billion defying industry expectations.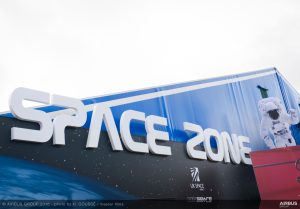 As the trade day drew to a close, the show had welcomed over 6000 young people to its STEM outreach programme. Futures Day Star of the show was Tim Peake who opened proceeding in his first public appearance since returning from the ISS four weeks ago.
Starting proceedings on a high, the global aerospace trade event was opened by both Prime Minister, David Cameron, MP and Virgin Atlantic boss Richard Branson who welcomed senior aerospace executives, military officials and international government representatives at the official opening ceremony with a fly past by the F-35 Joint Strike Fighter flanked by the Red Arrows.
Notable deals over the week included Virgin Atlantic concluding its purchase for 12 Airbus A350-1000 and the UK Government confirming the purchase of 50 Apache Helicopters and 9 Boeing P-8 Poseidon aircraft. Topping the order chart was AirAsia who signed up for 100 Airbus A380neos.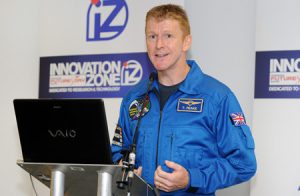 Whilst adverse weather drew business to a close early on Monday, the halls remained busy throughout the week. Visitor numbers from Monday to Thursday have average at 20,000 per day and there have been high levels of networking and engagement with a host of briefings, seminars and company presentations taking place.
Speaking at the close week, Farnborough International Chief Executive, Shaun Ormrod said, "The extreme weather bought us some additional challenges this week, but it doesn't seem to have stopped our exhibitors and visitors doing business. The halls have been busy all week, which is really encouraging for the supply chain industry. With these orders adding to the already large backlog, its looks like the aerospace industry is going to be busy for some years to come."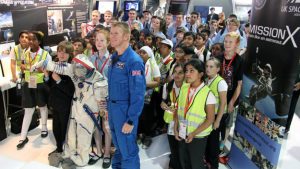 Commercial Director, Amanda Stainer further added, "It's been a really successful show for our exhibitors. Our marketing suite has been busy and we have already taken a considerable about of re-bookings for the 2018 show. The Meet-the-Buyer programme has gone well with over 1700 meetings taking place as has the military delegations and civil and commercial delegations programme which as needs representation from over 60 countries.