COVID 19 did not dampen the spirits of the maiden Greek defence show
Day1 at DEFEA was a melange of delegations & delegates
By Chaitali Bag

Athens, Greece. 13 July 2021. It was amidst expectancy, novelty , security and hovering COVID-19 clouds that DEFEA 2021, the first defence exhibition to be held in Greece after a decade, took off. And the pleasant surprise was 315 exhibitors from 22 countries and more than 45 governmental and military delegations from 35 countries, which make the show a meeting point for the entire defence industry, facilitating international contacts, technical and geostrategic briefings and multilateral cooperation. Strategically located in Greece, one of the oldest member states of NATO and EU, DEFEA offers the ideal access to Eastern Mediterranean, Middle East, Asia and Africa, as well as Europe and USA.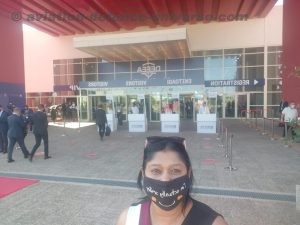 In a covid free environment, the first DEFEA Exhibition was inaugurated, by the Minister of National Defence, Nicos Panagiotopoulos. Deputy Minister ,Alkiviades Stefanis and the Chiefs of the General Staffs attended the ceremony. Greece makes a dynamic comeback in the field of the International Defence Exhibitions, opening a new era of these events after the pandemic. Under the auspices of the Ministry of National Defence (General Directorate of Defence Investments and Armaments) and the Ministry of Maritime Affairs and Insular Policy and in close cooperation with SEKPY (Hellenic Manufacturers of Defence Material Association) , DEFEA is taking place from July 13 to 15, at Metropolitan Expo exhibition centre, in Athens.
During the three days of the Exhibition, Greek Minister Panagiotopoulos will have bilateral meetings with seven of his opposite numbers and specifically the Ministers of Defence of Cyprus Charalampos Petrides, of Slovenia Matej Tonin, of Portugal Joao Gomes Cravinho, of Italy Lorenzo Guerini, of Bosnia Herzegovina Sifet Prodzic, of North Macedonia Radmila Shekerinshka, of Georgia Juansher Butchulaze.
The Minister of National Defence of the Hellenic Republic will also have meeting with the Executive Director of EDA Jiri Sedivy. Sedivy ,as well as the Ministers of Defence of Greece, Cyprus Slovenia and Portugal will have a Round Table discussion about the Defence initiatives of the EU, namely PESCO, CARD and EDP.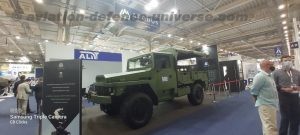 Talking about opportunities of European Union Defence Initiatives for the defence industry EDA Chief Executive Sedivy said that EDF strengthens the European Defence Technological and Industrial Base and promotes cross-border partnerships between industries through the B2B platform.
Greece's most friendly neighbour Cyprus was represented by a full delegation led by the Cypriot Minister of Defense Charalambos Petridis who met his Greek counterpart and stated that the discussion focussed on working together for a strong and resilient Europe, delivering defence capabilities through synergies.He also declared his meeting with EDA Chief Executive excellent and stated that it gave an opportunity to discuss Cyprus' involvement in European Union Defence Initiatives and EU-NATO cooperation. The two leaders agreed to continue the dialogue in Cyprus later this year.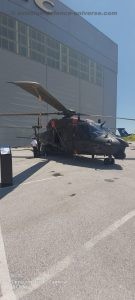 The first day also saw static display in the area specified which was a little distance away and there was a shuttle bus service to facilitate travel. Some of the aircraft on display are T-6Α TEXAN II which is an Initial & Basic Training Aircraft, S-70B Aegean Hawk helicopter used for ASW, ASUW, Special Operations, Search & Rescue Missions, Medical evacuation and utility activity, AW-109S TREKKER for EMS (Emergency Medical Service) and King Air 350C also for EMS (Emergency Medical Service) . But the cynosure of all eyes was the AH-64DHA Longbow Apache Attack Helicopter. Also on display are NH-90 used for Tactical Transport – Utility, OH-58D Kiowa for Observation, Utility & Direct fire Support and Cessna Citation Latitude which is a Business Jet.
DEFEA is focused in the Hellenic Defence Industry which make a dynamic presence with 97 state owned and private industries among the total of the 312 exhibitors of DEFEA. Some of these factories have been founded more than a century ago and they have an invaluable contribution to the national defence of Greece.
The General Staffs of the Hellenic Armed Forces are presenting in DEFEA the training capabilities of the Hellenic Services and especially the international joint exercises with friendly and allied countries. These exercises are focused on the high standards of the Hellenic Armed Forces' as well as the opportunities provided by the terrain of Greece.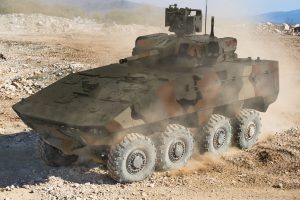 The Hellenic Police as well as the Hellenic Coast Guard are also showcasing in DEFEA, both their important work on the security of the citizens and their contribution in the complex task of the border protection in land and sea.
Another strategic partner and dear friend of Greece is Israel which has a heavy presence at the show. 13 top Israeli defence companies are exhibiting at DEFEA. SIBAT, the International Defense Cooperation Directorate of the Israel MOD, is co-ordinating the country's participation in a National Pavilion. SIBAT is positioned within the IMOD, while having a close, ongoing relationship with Israel's defense industry. This ensures that SIBAT maintains in-depth and updated knowledge of the defense world's concepts, as well as a clear understanding of the Israel Defense Forces' (IDF) operational needs.
Twenty French companies are present in DEFEA 2021,reiterating the long lasting strategic co-operation between the two nations as well as within EU and NATO and with the countries of Eastern Mediterranean. Additionally the first out of 18 Rafale fighter aircraft is expected soon while the French proposal for the Greek frigate programme is being evaluated by the Hellenic Government. Co-coordinator of the French participation in DEFEA is GICAN, the French Marine Industry Group. The Group brings together shipyards, system and equipment manufacturers, subcontractors, engineering and architect businesses that are involved in the design, construction, maintenance and implementation of military and civilian vessels, and those who work in the domain of maritime security and Marine Renewable Energies.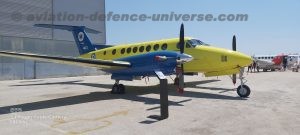 The American Pavilion occupies more than 1,000m2, and is being attended by 30 leading American defense industry companies, which are presenting state-of-the-art equipment, services and heavy vehicles and US military helicopters. These include BAE Systems, Boeing and Lockheed Martin. AmChamGR activated its network of contacts in Greece and the USA to ensure a strong presence of American companies in the Exhibition for further strengthening the bilateral ties of the two countries, and keep potentially interested parties updated about business issues and current opportunities in Greece.
Meanwhile the Russians are also predominantly visible with Rosoboronexport showcasing products of Russian defense enterprises and holding a number of presentations of weapons and military equipment for foreign customers. Representatives of the Greek Army and delegations of other countries are interested in new models of small arms – Kalashnikov AK-200 series and AK-15 assault rifles, Kalashnikov Pecheneg machine gun and 12.7 mm 6P50 machine gun. In addition, scaled models of the T-90S MBT and the BT-3F armored personnel carrier are also on display at the Rosoboronexport stand. And Russia's neighbour Ukraine also has a presence. Ukrainian company UKRSPECSYSTEMS has developed the PD-2, a new generation of modular vertical takeoff and landing unmanned aerial vehicle that is displayed at DEFEA 2021.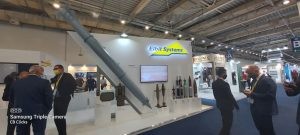 The Minister of National Defence, Nikolaos Panagiotopoulos has been reiterating his country's support to the Permanent Structured Cooperation (PESCO) as an important step forward towards Europe of Defence. He firmly believes that it should be further strengthened, in order to play a crucial role in the protection of the Union and its citizens. He has also been welcoming the recent decision on the funding of defence capabilities development programmes under the European Defence Industrial Development Programme (EDIDP).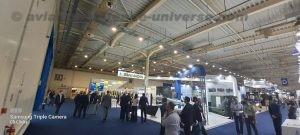 Why Greece is a question being asked at the event? The answer is Greece is an ideal and strategic location for a defence and security exhibition that provides a gateaway for the EU and USA to Asia, Africa and the Middle East. Greece keeps excellent relations and military cooperation with Mediterranean and Middle Eastern countries, it also boasts a rising investment in defence and security.
With its established history and continuous investment in defence, Greece has a significant number of companies that have long-term and profitable international partnerships. Among them are companies operating around the world, so a defence event in Athens offers a signinficant business opportunity to wider industry.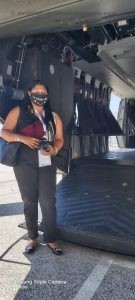 DEFEA on the Day 1 has proved that it is a high-profile international defence exhibition where International companies are presenting land, naval, aerospace, national and cyber security defence systems. Under the auspices of the Hellenic Ministry of National Defence, with the support of Hellenic Manufacturers Association of Defence Material and organised by ROTA Exhibitions Greece, DEFEA 2021 is definitely a great beginning and not a maiden effort not to be reckoned.