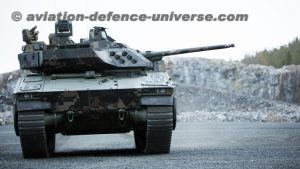 Paris. 11 June 2018. BAE Systems is showcasing a range of capability across land, air and electronic warfare both indoor and outdoor.
Indoors, a full size CV90 Infantry Fighting Vehicle, M777 lightweight towed howitzer and APKWS® is on display, along with CT40 cannon and ammunition, as well as, small arms ammunition, silver bullet and Broadsword® Spine®.
Outdoors they are showcasing full size vehicles including the Archer Artillery System, Bradley Fighting Vehicle and BvS10 all-terrain vehicle.