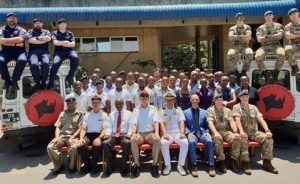 Mombasa. 13 May 2019. Royal Marines and Royal Navy specialists have been showing Kenyan security forces how to improve their ability to fight piracy, illegal fishing and drugs trafficking.
Specialists from 1 Assault Group Royal Marines' Board and Search School and landing craftsmen from 43 Commando Fleet Protection Group travelled to Mombasa – Kenya's second-largest city and one of Africa's biggest trading hubs – to deliver training and share expertise.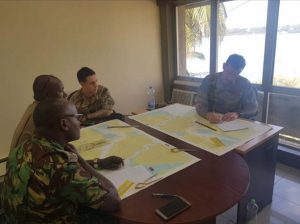 The contingent, made up of Royal Marines and Royal Navy ranks, were part of the Tri-Service British Peace Support Team, an organisation that aims to aid United Nations and African Union Peace Support Operations.
The training group sought to understand the current situation that is impacting Kenya's economy and create a coherent strategy for the future as they look to shore up security in the Indian Ocean port.