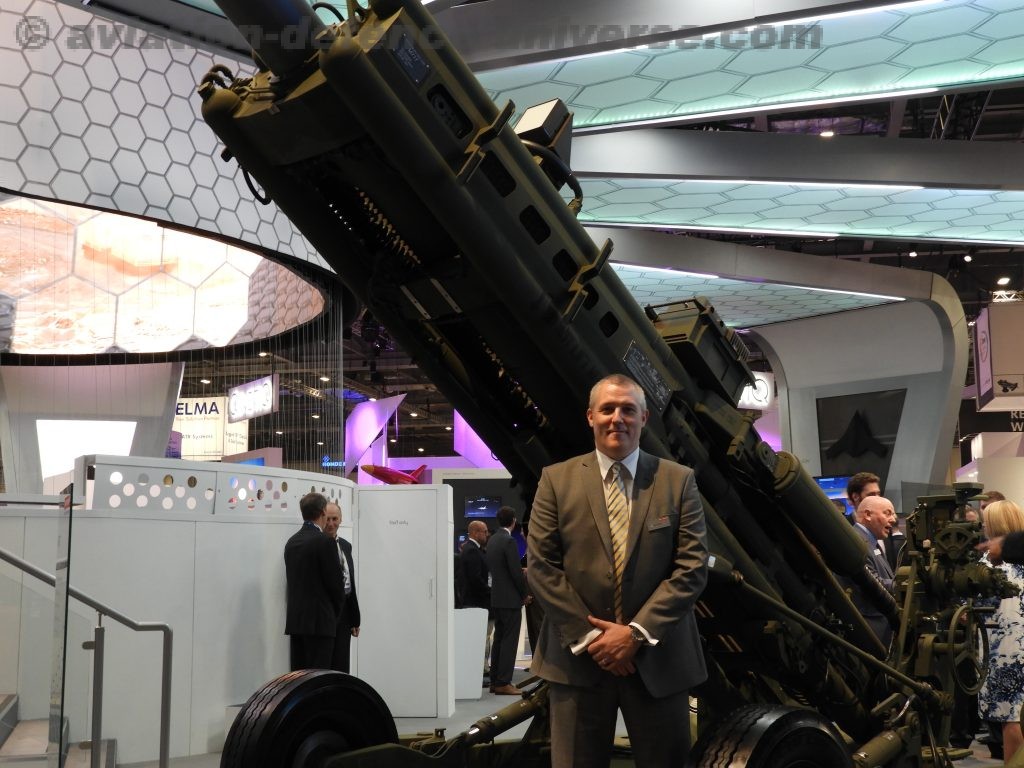 BAE reiterates its commitment to Indian Artillery on 190th Gunners' Day 
London/New Delhi. 14 September/ 28 September 2017. "BAE Systems has a very broad portfolio. For example, we supply Land & Naval platforms, Advanced Weapon design and manufacture capabilities, alongside munitions and energetic materials production facilities. We have the platform, the munition and the energetic material that goes in the munition. We have full system capability and are always looking for the appropriate industrial partners and/or DPSUs most suited to accept those technologies for future opportunities within India, "Paul West Director, Indian Campaigns, BAE Systems Inc. told Sangeeta Saxena , Editor Aviation & Defence Universe(ADU) at DSEI, London.
ADU : How will M777 be an asset to the Indian Army?
Paul West : From the Indian perspective, the benefit that the M777 brings to the Artillery is the increased level of mobility, providing 155mm firepower and lethality, with hugely enhanced mobility; being able to transport the platform to difficult-to-reach or sometimes impossible-to-reach regions. The M777 brings the whole new level of increased capability to be able to access those areas – high mountain regions, remote islands, any rapid deployment operation. You can tow it, air-lift, air-drop it, etc., etc. Increased mobility and rapid deployment would be the primary benefit that the Indian artillery have gained from the M777 procurement.
Added to that, the Indian Army has chosen an extremely reliable and battle-proven artillery platform, mature in design, and in service for over 10 years. When a new user takes delivery of M777, and starts using it, we tend to receive very positive feedback. It is an extremely simple design. The concept of it being lightweight means we were ruthless about the design and innovative with how we met the requirements. It's designed for light weight and reliability, is simple and easy to operate and maintain, stable and accurate.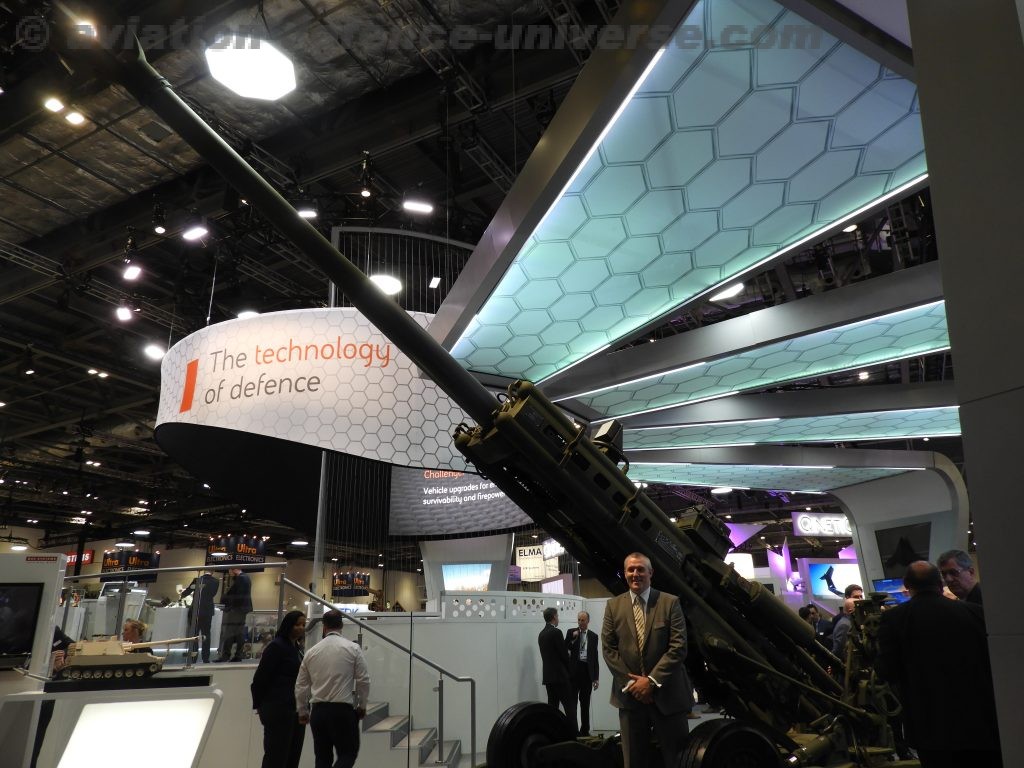 ADU : Do you expect a repeat order from the Indian Army?
Paul West : We recognise the fact that there is no formal written requirement for any more than 145 M777s but we also have examples of original customer requirements being increased when a user brings the platform into service and recognises the operational benefits it brings. We are confident that wherever there is a need for lightweight artillery in India, the M777 will be a contender to fulfil that requirement.
ADU : When is the next delivery expected?
 Paul West : We delivered the first two new guns ahead of schedule, within five months of the LOA (Letter of Agreement) being signed and are supporting the range table development. The next three units are almost complete and will be delivered in support of the operator and maintainer training. Alongside the maintenance manuals, the tools, the spares, all those things need to be delivered and the user needs to be trained before taking the gun into service.
ADU : Where does this training happen?
 Paul West : The training takes place at the School of Artillery in India and with the EME. The entire programme is being delivered in India to make it easy as possible for the customer to integrate the platform.
 ADU : And what is your timeline for the delivery?
Paul West : The next three guns are being built and assembled in the UK now. They will get delivered in early 2018. The logistics support phase happens from early 2018. Once the training is complete, the next phase of guns are delivered from 6-25 from the UK, and from 26 onwards from India. Steady deliveries at five per month begin in 2019 through 2020.
ADU : When do you start establishing the assembly lines in India?
Paul West : In parallel to that, even though the 26th gun is obviously sequenced, we have commenced mobilising the Assembly Integration and Test facility in India in collaboration with Mahindra. This is planned to be complete in time for the deliveries concluding in UK.
ADU : So 26 onwards will be Made in India?
Paul West : Yes absolutely.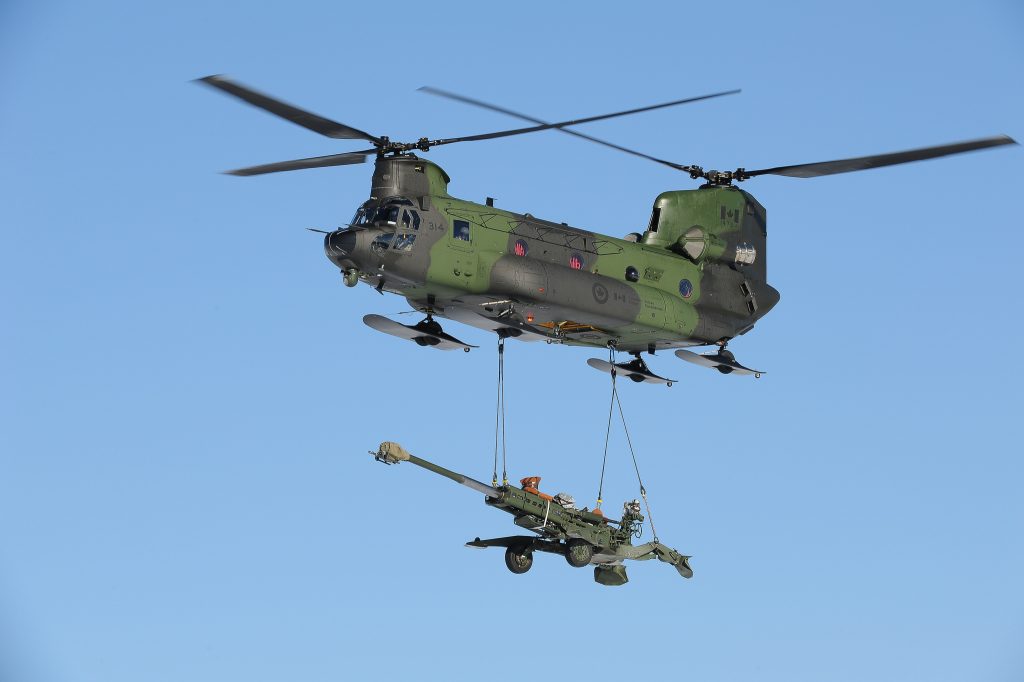 ADU : And would you like to comment on the barrel of the guns, which have burst in India?
Paul West : BAE Systems is aware of an irregularity recorded during routine field firing of the M777 Ultra-light Howitzer gun, on September 2. We are working closely with the Indian Army and the US government to explore events leading up to the incident. The company stands ready to provide assistance as required. I wouldn't like to speculate on the root cause.
 ADU :  What will be the supply chain for the guns manufactured in India?
 Paul West: The India FMS programme sees over 80 per cent of the gun deliveries assembled in India. Our global supply chain for M777 has been expanded to include India which is one of the exciting aspects about the contract. We are fully supportive of Prime Minister Modi's Make-in-India programme and would like to expand this supply chain further in the future if the opportunity to increase the quantities was ever to materialise. There are numerous high quality suppliers in India which would be beneficial to our supply chain, and we look forward to any opportunity to discuss these possibilities.
 ADU : Will the processes of manufacturing followed in India be the ones being followed in UK & USA facilities?
Paul West : That's why we can speak with high confidence about the quality and the maturity of the guns because we do not change the process and also it's a very repeatable process. In order to be maintain quality, we have to establish mature processes and monitor and maintain very tight process controls.
ADU : And what's the delivery  timeline for the complete order of 145? Is there something by the Indian Government has given?
Paul West: All deliveries will be complete by 2021.
ADU : And what are your other marketing and sales  plans in India?
Paul West : My regional focus is solely India. In addition to M777, BAE Systems is looking to support the country's 127mm Naval Gun requirement, the 155mm Mounted Gun System (MGS), and we are investigating some innovative solutions for Close-In Weapon System (CiWS). We have been talking to many fine companies in India, including BHEL, OFB and KSSL. We are also in discussions with other potential Indian partners about solutions for the Army Air Defence systems.
ADU : Does BAE have a role in  Dhanush which is the Indian Bofors?
Paul West: As the OEM for platforms, BAE Systems can also provide support as requested for any platform the technology is based on. If we can help with design upgrades or anything at all like that rather than operating as a prime contractor, we operate as a supplier to that Prime Contractor; in this case, OFB.
ADU : How will BAE make a sub support system to create an ecosystem for manufacturing M777 or other products?
Paul West : And, as part of this support, we aim to find indigenous suppliers in India who can then support the future supply of materials to OFB. So it's not about OFB having to buy from overseas. It's about working with the OEM who is working with indigenous suppliers at the first and second tier level, and demonstrating how we find and source those suppliers, and qualify them to the appropriate levels of quality before we introduce them into the supply chain. That's the benefit we think we can bring to support organisations such as OFB and BHEL for example.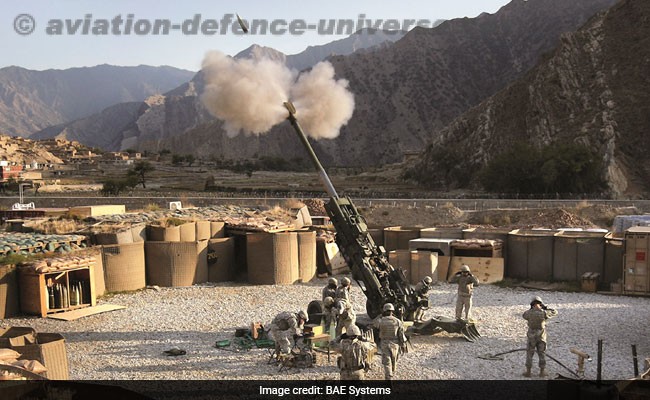 ADU : Are you in conversation with BHEL?
Paul West : Absolutely, we have been in conversation with BHEL about how we would like to work together for the Mk45 as we have done in Korea and Japan. We have reached out to the Navy and BHEL and said we are here to support the requirement on the 127mm gun.
ADU : What are the long terms plans for India?
Paul West : Our long-term plans are very much aligned to expanding our global supply chain through Indian suppliers that we know can deliver safe, high quality components and sub-systems whilst demonstrating cost efficiency in a competitive and demanding defence market. We have identified between 40-60 suppliers in India of various sizes, with whom we are beginning discussions about supporting our global supply chain. Each of them brings with them a particularly capability. So it's very much a case of working with the suppliers about their capabilities and then building on that confidence so that we may be able to integrate them into the next phase of the M777, or any of the Weapon Systems platforms.
ADU : Will eventually this facility you create with Mahindra  look at produce for the global market of the M777?
Paul West : BAE Systems is a huge company with significant capabilities across land, maritime, air, cyber security, and India has a wealth of capability that we would like to tap into, it is not necessarily just about the M777. It's about finding those particular suppliers that can join the BAE Systems global supply chain and export from India, even if there is not a requirement from India for that product. We would like to continue to discuss how BAE Systems can fully support such an approach within the DPP. At this moment in time, the defence procurement policy only grants offset for the legal entity that has signed the offset contract but we would like to work with the Government of India to be able expand the policy to the benefit the Indian defence companies.