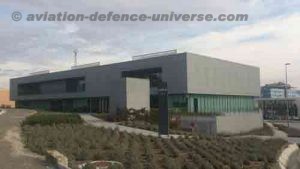 Madrid. 12 April 2022. Indra has been recognized by the CMMI which endorses quality and application of best practices in software engineering and development, with a level 5 for maturity, which distinguishes those companies that show the highest level of efficiency in their processes. The company thus guarantees the highest quality levels in the critical systems of Transport and Defence that it delivers to countries around the world.
Indra's three Transport and Defence software development centers in Seville and Malaga have passed one of the most demanding evaluation models in existence, designed by the CMMI institute and promoted by the U.S. Department of Defence, the U.S. National Defence Industry and the Carnegie Mellon Institute of Electronic Engineering.
It is an evaluation and continuous improvement focused model of software development processes and management of projects and organizations. Level 5 is the highest one possible and only a small group of leading companies in the high-tech, banking and health care sectors worldwide have this rating.
The CMMI assessment has led to an in-depth review of each of the organizational, management, engineering and development processes at these three centers. The company has systematized planning, monitoring and control of each project to its maximum extent possible.
It has also been reviewed to ensure that best practices are followed in customer relationship, joint decision-making and analysis of the situations that allow lessons to be learned and detect opportunities for improvement. All processes are measured and analyzed following different statistical models, in order to compare them, implement improvements and measure them again.
In this way, the company achieves continuous improvement of efficiency levels in each of its projects, providing customers with the level of quality they demand and guarantee that their systems will always perform as expected. This ensures that systems critical to aircraft safety, air, road or rail traffic management or protection of a country, operate with no margin for error.
It is not only about getting systems to achieve this level of reliability; project management also often requires meeting tight deadlines, adapting solutions to customer's specific needs, running them in places where they have never been tested before. In these cases, the best formula for success is the systematization of processes.
In obtaining CMMI level 5 qualification, these three Indra software development centers are aligned with the application of Security Solutions at Indra's Excellence Center in León (Spain), and the company's Air Traffic Management Systems. It is a model that sets Indra apart from other companies and makes the difference when competing for the most demanding, high-value contracts