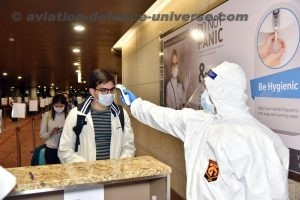 Mumbai. 11 May 2020. CSMIA complied with the government guidelines during the repatriation of London flight where the airport ensured the safety and wellbeing of the passengers, right from the time the flight landed at CSMIA and passengers disembarked the aircraft till they left the terminal building. Two dedicated aerobridges were identified for repatriation flights, along with provision of proper infrastructure to the APHO for the screening of passengers before entering the Immigration area.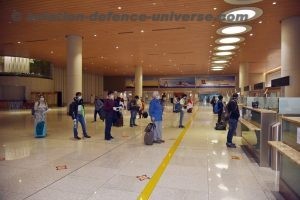 Furthermore, passengers were urged to maintain a physical distance of a minimum of 2 meters through distinctive markings laid out at the airport and were required to wear face mask and hand gloves during the entire course of their journey. In addition, the airport set-up 30 immigration counters for undertaking the necessary procedures and ensuring quickest clearance of the arriving passengers.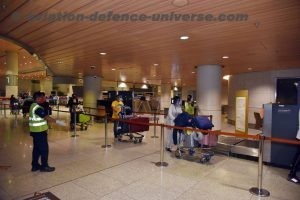 GVK MIAL managing Chhatrapati Shivaji Maharaj International Airport (CSMIA) will cater to approximately 2350 Indians in the span of 7 days, starting May 10, 2020. The airport is all set to support the initiative and has put together a Standard Operating Procedure (SOPs) to ensure the safety of the passengers. The repatriation operations will see CSMIA catering to 10 flights and 6 transit flight in the course of 7 days welcoming stranded Indian nationals from countries such as U.K., U.S.A., Singapore, Malaysia, Bangladesh, and Philippines commencing with 3 flights on 10th May 2020.