By Maj Gen Ashok Kumar, VSM (Retired)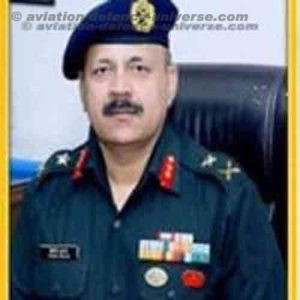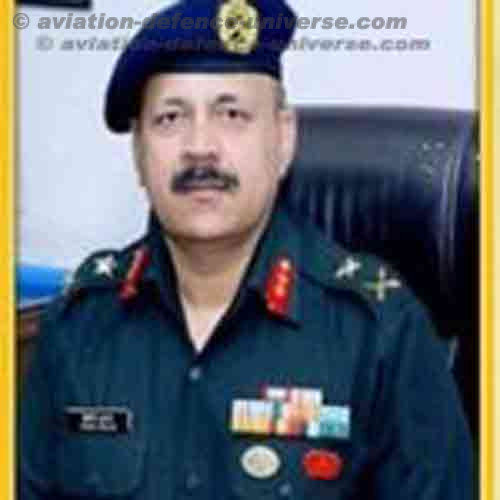 New Delhi. 02 May 2022. Russia-Ukraine conflict has burst multiple myths and many more beliefs about likely nature of war are under stress. Despite Russia having superior air force, it was not able to employ its air power decisively and shoulder fired missiles played havoc. Armoured vehicles could also not make major anticipated progress and shoulder fired, hand held anti tank weapons made substantial impact. Drones also made an impact albeit in limited capacity despite substantial potential remaining unused. Though conflict is moving at a slow pace defying the concept of swift, short wars which were being advocated by practitioners of war fearing the fact that a long war will result in international intervention but nothing of this sort has happened. UNSC failed comprehensively to not only prevent the war but is unable to halt it.
While all this was happening, technology including advancements in cyber domain was impacting the outcome of war. After first Gulf War, Chinese learnt their lessons seeing the success of Americans in liberation of Kuwait and defeat of Iraq comprehensively. Chinese decided to re-focus their efforts in reorganising their Armed forces and support elements into a technological superior forces. They re-energised their effort seeing the Gulf war 2 wherein American led forces again succeeded in Iraq to overthrow Saddam and his government in the garb of producing weapons of mass destruction where none existed.
Since Chinese are not only having desire to compete with USA but also to replace it from the world order by taking its place, it has used all fair as well as unfair means to bridge the technological gap with USA as it is convinced with the fact that it is critical to be at par with potential adversaries or ahead of them in case of future conflicts have to be won which need not take place in physical domain of direct fight between soldiers on the ground. Just imagine if a country has effective Anti Satellite Technology (ASAT) ,it will be able to dent entire surveillance, communication and data network of the adversary collapsing not only the military but also the energy, economic and multiple other critical domains.
China remains our potential adversary for times to come even if relations were to improve as intentions may undergo change. It is therefore very critical that we move faster in a meaningful manner to focus on technological advancements as China is bridging its gap with USA and in-fact, forging ahead in certain sectors. The technological areas which have drawn attention in China and need our attention as well are as under:
Planetary defence technology related to space
Autonomous systems
Quantum technology
Cyber
Intelligent swarms
Cross domain mobile warfare
AI based space confrontation
AI based cognitive control operations
Focussed AI in multiple domains
AI and advanced robotics, brain inspired software and hardware, human-machine teaming, swarming and decision making
Biotechnology
Semi conductors and advanced computing
Hypersonic and directed energy weapons
Advanced materials & alternate energy
Machine learning
Long range strike capabilities
Missiles and missile defence
Radars and sensors
Communication and sensing
Hypersonic
Sub surface technology
Space and near space
Weapons of mass destruction (WMD) and the list goes on.
India has also been focusing on re-calibrating its defence capabilities and attempting to move away from import dependence despite the fact that it is the third largest importer of defence related equipment at the moment. Focus from 'Make in India' has also shifted to 'Aatmanirbhar Bharat' where an attempt is being made not only to make the country self reliant but export focus has also been given.
Government has put more than 200 items in the negative list which means that all these items will now only be purchased from indigenous sources. The list comprises even the complex systems, sensors, simulator, weapons and ammunition like helicopters, next generation corvettes, tank engines and Air Borne Early Warning and Control ( AWEC) systems and the list goes on.
This development definitely is positive as it not only recognises the potential of local defence industry but also invigorates impetus to domestic research and development by attracting fresh investment into technology and manufacturing capabilities while providing an excellent opportunity for 'start ups' as Micro, Small and Medium Enterprises (MSMEs)
Whatever be the effort, technology development and infusion will take time. Government has made special provisions for R&D in the current years budget besides facilitating an eco system which is favourable to achieve the intended aims of Aatmanirbhar Bharat. A critical technological gap still remains. If the areas of technological leap of China is critically analysed, it will be evident that we also need to do a lot. It will be desirable not only to identify the 'technologies' required for our defence forces but also transfer of 'single pieces' of the requisite equipment wherein manufacturers are willing to transfer the technology upto basic level and not only subsystem/system level and then partner in manufacturing in India with Indian partners. Appropriate teaming should also be facilitated institutionally.
There are large No of technologies in the country and abroad which are suited for being leveraged for dual use in defence forces by forward integration or gap management mechanism. There is a need to quickly identify these so that technological gap can be covered much faster. While it is good that we develop all the technologies ourselves but that will definitely take lot of time, even so much that some of the items may not be available when defence forces need these for force projection or for national defence. Enhanced threshold of technological prowess is the critical need of the hour but it will require not only the honing of our indigenous skill resources but also quick adaptation from those who wish to share these with us and want to partner with us for India's growth. A win-win model is always possible and as we develop our own capacities, the role of such partners can be marginalised. And to make it happen, we need to re-calibrate Aatmanirbhar Bharat initiative with special focus on technology innovation, adoption, integration and creating capacities better than any of our potential adversaries.
(Maj Gen Ashok Kumar, VSM (Retd) is a Kargil war veteran and defence analyst. He is visiting fellow of CLAWS and specialises on neighbouring countries with special focus on China. The views in the article are solely the author's. He can be contacted at editor.adu@gmail.com)