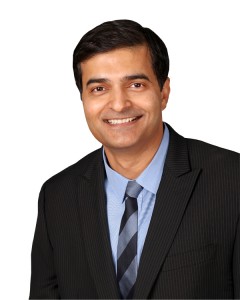 New Delhi, 11 January, 2016 . Airbus Group has taken yet another step in the direction to realise its 'Make in India' plans, appointing Ashish Saraf as Vice-President – Industry Development, Strategic Partnerships and Offsets. Saraf will drive the Group's existing 'Make in India' initiatives and conceive new ones for all the businesses of Airbus Group India with the aim to increase their industrial footprint here.
"Ashish is a dynamic Indian executive with experience in leading industrialization initiatives in the aerospace and defence sector. Having him as a part of our India management team with the mandate to expand our local industrial partnerships is a shot in the arm for our 'Make in India' plans," said Pierre de Bausset, President, Airbus Group India.
"Airbus Group's ambition is to be a benchmark setting company when it comes to realizing the 'Make in India' vision of the Indian government. I look forward to supporting the Group fulfil its ambition while helping my country meet its indigenization goals. I feel privileged to be in this role at a company which has put 'Make in India' front and centre of its India strategy," said Saraf.
 Prior to joining Airbus Group, Saraf was the India head of the Tata Sikorsky joint venture since 2010 and led Sikorsky's industrialisation and strategic partnerships in India. An industry veteran with an extensive experience in offsets, industrial relations, greenfield start-up development and strategic partnerships, Saraf started his career with Dassault Systems and Deloitte Consulting. He is an alumnus of the Symbiosis Institute of Business Management (SIBM), Pune and the National Institute of Technology (NIT), Nagpur.
 Airbus Group has been actively collaborating with India, including embedding local players in its global value chain and tying up with Indian partners to target several ongoing defence acquisition programmes. The Group has submitted a bid with Tata to jointly manufacture the C295 aircraft in India as a replacement for the Indian Air Force's ageing Avro aircraft and has tied-up with Mahindra Defence to jointly produce helicopters in India.