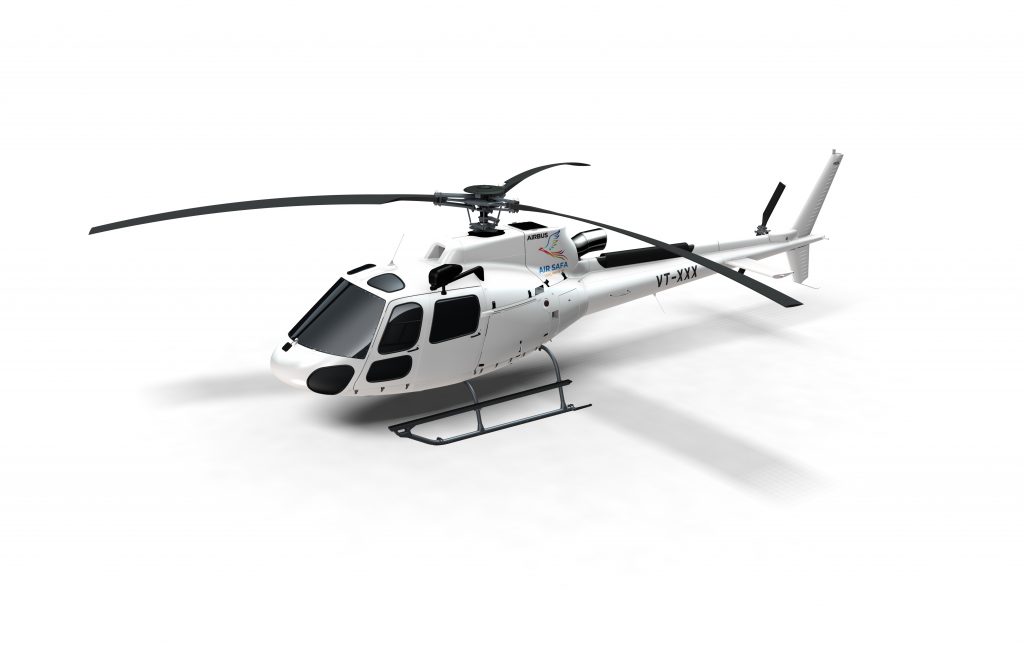 New Delhi. 06 October 2020. Air Safa Pte. Ltd., a Singapore based aircraft leasing company, has signed a purchase agreement with Airbus Helicopters for one H125 helicopter with the option to add another one in the future. The H125 will be placed on a dry lease to Indian operators for multirole missions, including passenger transportation and aerial work.
"We have chosen the H125 as the first product for our ambitious aircraft leasing business in India. This is because it has an impressive performance and is known for its power, versatility, low maintenance cost and safety features. It is the preferred choice for operators for aerial work missions," said K Murugaperumal, Director, Air Safa. "We will continue expanding our portfolio with more Airbus helicopters to meet our customers' requirements."
About 950 H125s (AS350 B3e) aircraft are currently in service worldwide, and are mainly used for high-performance missions in high and hot conditions. The H125 has broken world records throughout its career. In 2005, the AS350 B3 broke the world record for the highest-altitude landing and takeoff, performed on Mount Everest at 8,848 metres (29,029 feet), a title still held today. On 19 May 2013, the AS350 B3 performed the world's highest long-line rescue operation on Lhotse, the world's fourth-highest mountain, located in the Himalayas, at 7,800 metres (25,590 fee
"We welcome Air Safa as our new customer and are confident that they have selected the right product to launch their business in the country," said Ashish Saraf, Head of Airbus Helicopters, Airbus India & South Asia. "The H125 outclasses all other products in its category and is the helicopter of choice for multirole missions. It has proven itself as a reference aircraft in the industry.
The H125 is a member of Airbus' rugged and proven Ecureuil family, which has accumulated more than 35 million flight hours worldwide. It is a single-engine, multi-mission helicopter that can be easily reconfigured for various aerial work missions with a wide range of optional equipment depending on the environment and the mission requirement. 
The H125 is a common sight at the pilgrimage areas in India. It is also being used to develop new helicopter market segments in the country, mainly geophysical surveys, power grid maintenance and emergency medical services, among others. The optimised cabin of the H125 features a flat floor that can be easily and quickly reconfigured for various mission types. It features dual hydraulics, dual channel engine FADEC, a crash resistant fuel system, and advanced glass-panel cockpit displays. Some 6,500 helicopters of the Ecureuil family have been delivered in nearly 120 countries for more than 1,900 operators.