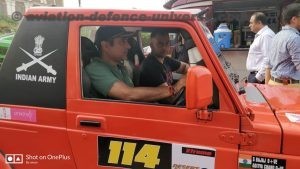 New Delhi. 13 May 2019. The 17th edition of Desert Storm Car Rally 2019 was conducted wef 06th May 2019 to 11th May 2019 from Delhi to the dunes of Jaisalmer. The prestigious competition comprised of three categories i.e. Xtreme (cross country rally for 4 WD Cars), Moto (Cross country rally for motorbikes) and Ndure (regular rally for 4WD Cars).
Over 130 participants, including 22 members of Army Car rally team participated alongwith service crews.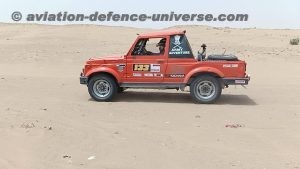 Following the flag off at Delhi, the rally travelled through the harsh interiors of Thar Desert from Bikaner to Jaisalmer, and imbibed the spirit of adventure while traversing through the sands before culminating at Jaisalmer with a grand closing ceremony. The Chief Guest for the ceremony, Major General Tarun Kumar Aich, General Officer Commanding, Battle Axe Division felicitated the teams which displayed excellent driving and technical skills.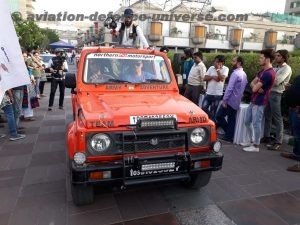 Major General Tarun Kumar Aich, appreciated the competitive spirit and skills of drivers and crew who braved the difficult desert conditions. The Desert Strom Rally will go a long way in projecting the spirit of adventure and ethos of the Armed Forces to the masses of the country.