By Team ADU
Washington DC.

27 June 2017

.
"Friends, we are not just partners by chance.  We are also partners in dealing with current and future challenges that we may be faced with.  Today, during our meeting, we discussed the serious challenges of terrorism, extremism, and radicalization, which are the major challenges facing the world today.  And we have agreed to enhance our cooperation in fighting against these scourges.  Fighting terrorism and doing away with the safe shelters, sanctuaries, and safe havens will be an important part of our cooperation," said Indian Prime Minister Narendra Modi, post his historic meeting at White House.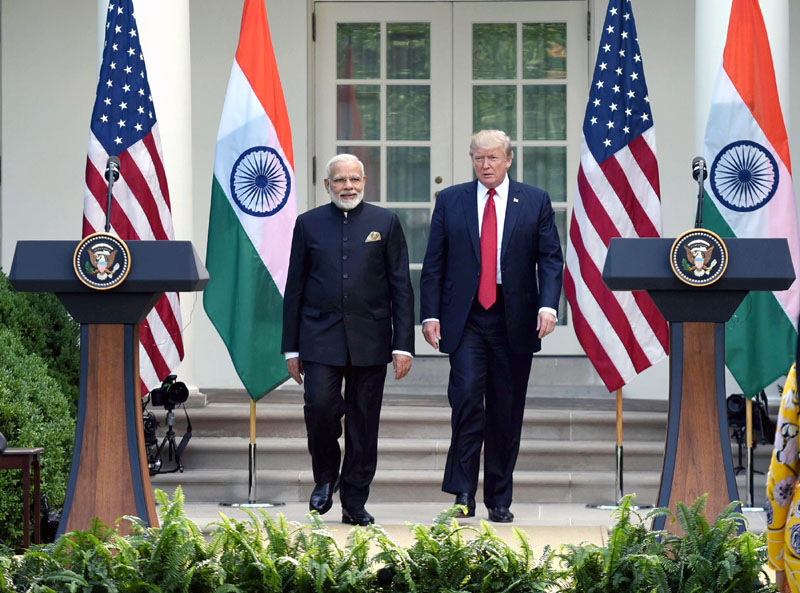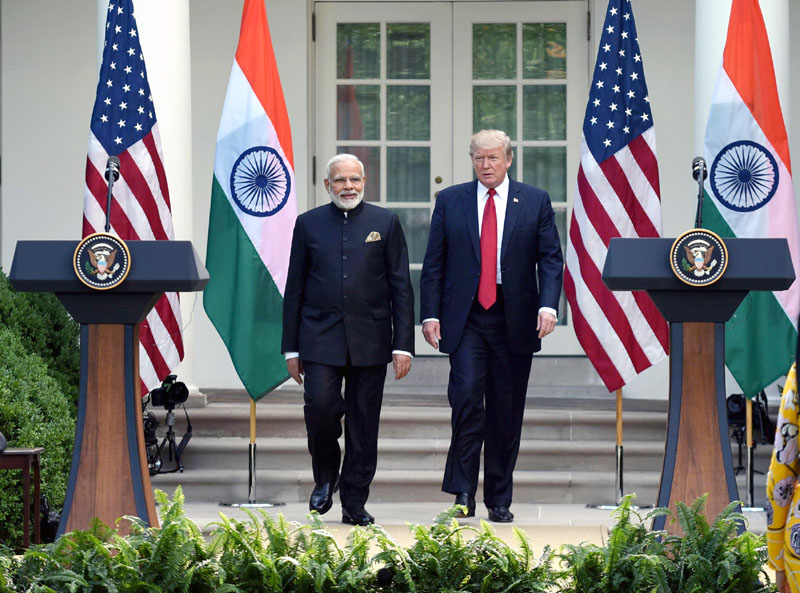 With respect to their common concerns on terrorism, the two leader will also enhance their sharing of intelligence, and exchange information to deepen and expand their policy coordination as far as possible. 
They also spoke at length on regional issues.  "The increasing instability, due to terrorism, in Afghanistan is one of our common concerns.  Both India and America have played an important role in rebuilding Afghanistan and ensuring its security.  In order to attain our objectives for peace and stability in Afghanistan, we will maintain close consultation and communication with the U.S. to enhance coordination between our two nations," he added.
India might also see an enhanced role in the  Indo-Pacific region.  in order to maintain peace, stability, and prosperity in the region, this is also another objective of their strategic cooperation in this area.  "The increasing possibilities for enhancing cooperation in order to protect our strategic interests will continue to determine the dimensions of our partnership.  We will continue to work with the USA in this region," Modi informed.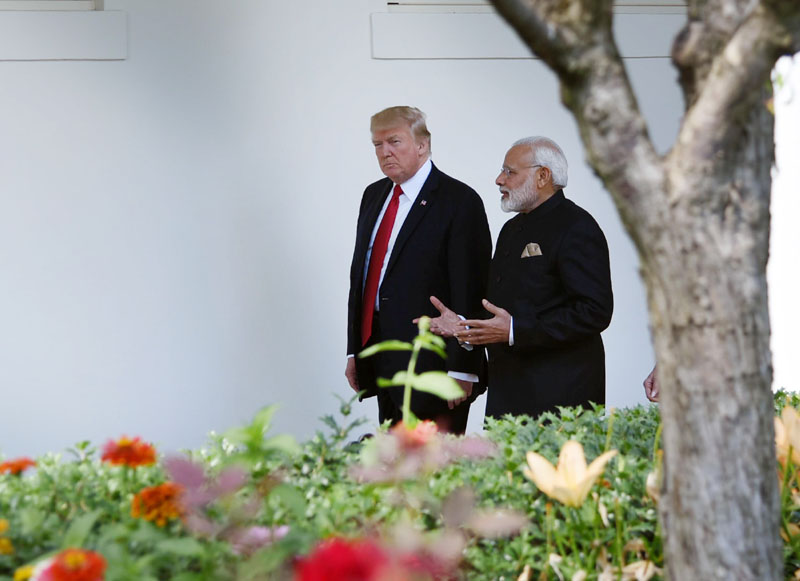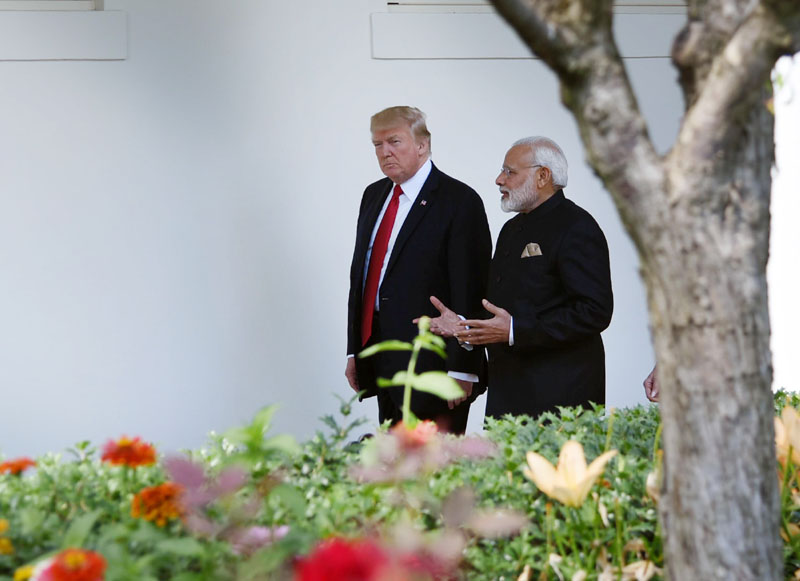 Another important factor will be the strengthening of India's defense capabilities, with the help of USA.  "We have also decided to enhance maritime security cooperation between the two nations.  President Trump and I have also spoken about strengthening bilateral defense technology and our trade and manufacturing partnership, which we believe will be mutually beneficial to us," Prime Minister said.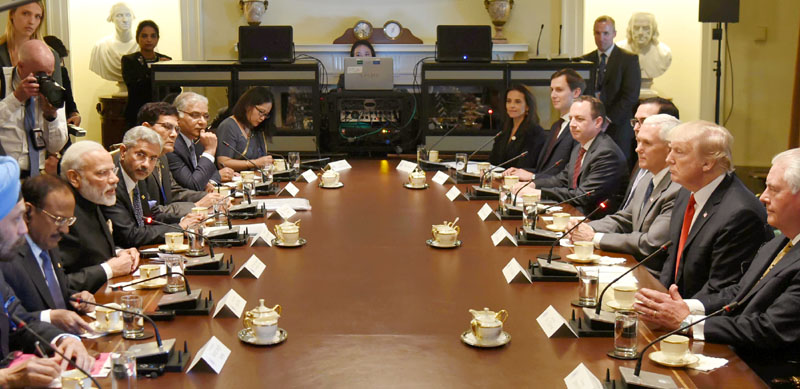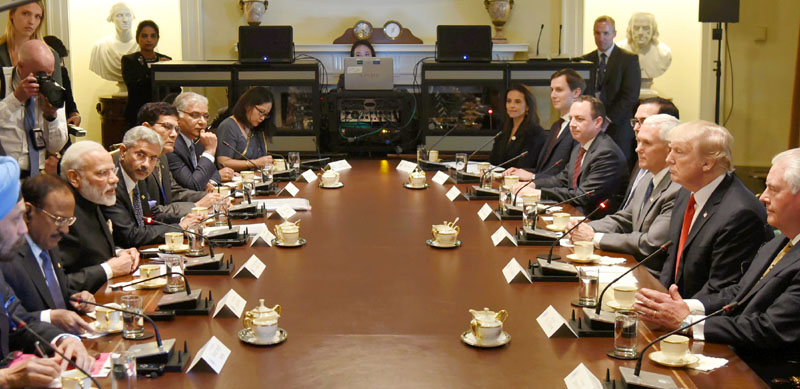 The two also discussed international issues and our common strategic interests. " In this context, we are extremely grateful for the continued support of the United States for India's membership of international institutions and regimes.  We truly appreciate the support, because this is also in the interest of both our nations," he felt.