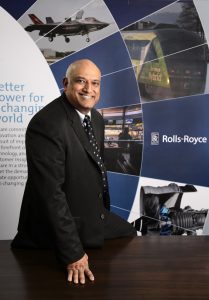 By Kishore Jayaraman, President, Rolls-Royce, India and South Asia
New Delhi. 14 February 2019. This year opens to a splendid landscape in showcasing India's burgeoning aerospace and defence capabilities: the 12th edition of Aero India Exhibition. The tagline for Aero India 2019, "The Runway to a Billion Opportunities", is apt in communicating India's growing value proposition to global investors and domestic manufacturers.
For the Indian Defence industry to continue its growth journey, there is a need to develop industry-specific skills and supporting infrastructure. Greater collaboration between global OEMs and the Indian private sector, with increased technology transfer, would further enhance India's chances to create a vibrant defence manufacturing sector that will support both domestic and export requirements.
Partnering for progress
Rolls-Royce has played a pivotal role in India's growth story. Our long and distinguished association with Indian Air Force (IAF) started in 1933, when IAF's Westland Wapiti took to the skies powered by our Bristol Jupiter engines. Since then, we have further built and strengthened our relationship to turn it into one that will stretch far into the future. Our 60-year-old partnership with HAL which started with the licensed production of Orpheus engines is one of the longest in the history of aerospace in India.
Rolls-Royce pioneers cutting-edge technologies that deliver the cleanest, safest and most competitive solutions to meet society's vital power needs. Around the world, around the clock, our Defence business provides the power and support our customers need to fulfill their missions.
Today, we nurture a cooperative and fruitful association with other partners, and we are planning to further expand our capabilities in India with our local partners by continuing to provide them with our powerful portfolio of products, services and solutions along with the right combination of experience and advanced technologies.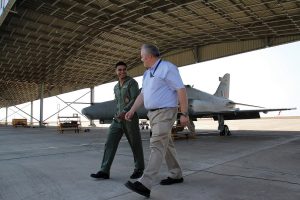 Powering the Indian Armed Forces
Globally, we support 160 armed forces in more than 100 countries. This gives us a unique opportunity to share our global experience and best practices in order to better support the Indian Armed Forces.
In India, more than 750 Rolls-Royce engines of 10 engine types are powering aircraft of the Indian military. Our engines power a wide variety of aircraft in the inventory of the Indian Air Force – from combat and strike aircraft (the Jaguar, powered by the Adour Mk811) to trainers (Hawk Advanced Jet Trainer, powered by Adour Mk871) to strategic airlift aircraft (C-130J Hercules, powered by AE 2100) and even VVIP and Surveillance aircraft (ERJ145, powered by AE 3007).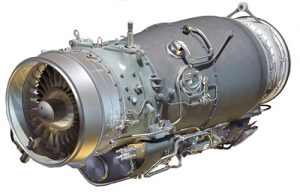 Rolls-Royce provides the highest possible levels of support to the Adour Mk871, which powers the Hawks Advanced Jet Trainer, on which the next generations of our airborne guardians are trained. Our Adour Mk804/Mk811 powering Jaguar was made, and continues to be supported, in India today by HAL, with Rolls-Royce support. This is an excellent example of Rolls-Royce's long-term commitment to developing the Indian Aerospace industry and delivering Indian self-reliance.
Our engines feature class-leading fuel efficiency and reliability to enable military aircraft to stay on mission for longer. Our MissionCare® programmes have been proven to maximise the number of engines available to fly while also significantly reducing the cost of support.
In addition to this, our field service representatives (FSRs) work in close support with IAF personnel to maximise the availability of engines on wings and provide on-ground technical advice directly to our customers, thereby drastically reducing maintenance and overhaul times.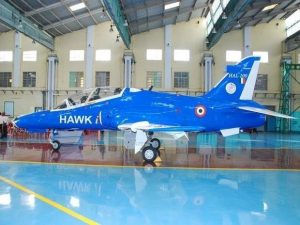 The future: co-design, co-develop, co-manufacture
The vision for the future lies not just in technology transfers and manufacturing but also on creating a broader ecosystem which includes co-design, co-development, co-manufacturing, supply chain and support. This entails capability creation and skilling rather than just technology transfer. This is playing to Rolls-Royce's core strengths.
As the Indian Air Force undergoes its modernisation programmes, Rolls-Royce is committed to providing the best value and highest quality products possible. There are also future opportunities in India that can help to realise the country's growth vision and efforts in indigenisation and reaching self-reliance. We are committed to working more closely with our stakeholders to enable them benefit from our innovative products and technologies.