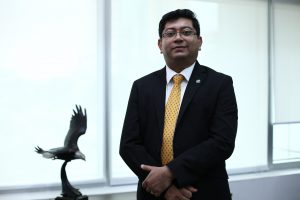 New Delhi. 17 February 2019. "More than 95 percent of the fleet in India have completed retrofits and we expect 100 percent completion in the first part of 2019. These retrofits provide significant improvements in engine reliability and time on wing," said Palash Roy Chowdhury, Managing Director – India, Pratt & Whitney in an exclusive interview to ADU prior to Aero India 2019.
ADU. How many Pratt & Whitney GTFs have been delivered or ordered by the Indian airlines?
PR. More than 350 Pratt & Whitney GTF-powered A320neo aircraft have been ordered by Indian airlines. Nearly 100 GTF-powered A320neo aircraft have been delivered to airline operators in India (IndiGo and Go Air) to date. The GTF engine in India has powered 650,000 flight hours; over 200,000 flights; saved 32 million gallons of fuel and avoided some 344,000 tons of carbon emissions to date.
ADU. Elaborate on Pratt & Whitney's skill development initiatives in India.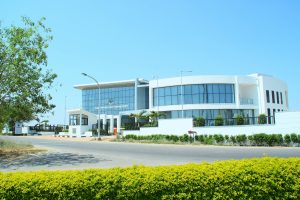 PR. As a company that is deeply embedded in India, we firmly support the 'Make in India' campaign that has provided significant impetus to India's economic growth since its launch. We believe that 'Make in India' will only be successful if Skill India succeeds. Skill development will be a cornerstone of aviation growth. Pratt & Whitney recognizes the country's world-class engineering and technical capabilities as well as market opportunities it offers. Keeping the talent in mind, we have undertaken the below mentioned initiatives to support Skill Development in India:
Pratt & Whitney has invested in a world class training center at Hyderabad, India which opened in September 2015. This is only the third such Pratt & Whitney training facility in the world, the center has been approved by aviation regulators such as Directorate General of Civil Aviation (DGCA) and European Aviation Safety Agency (EASA) to impart trainings on PW1100G-JM and V2500-A5 engines to aircraft engineers and technicians from Pratt & Whitney's customers in the region. Currently the training center has a capacity of 5,000 student days per year and is well equipped with actual aircraft engines, specialized tooling as well as state of the art audio/visual teaching aids including "Virtual Reality" based demonstration systems. In partnership with state governments and leading universities, colleges, the center has successfully conducted specialized short-term training program for the benefit of the faculty and students, thereby supporting the development of skilled talent pool for the growth of the industry in India.
Since its launch the Pratt & Whitney training center has already completed over 5200 student days of training and has emerged as a leading centre for aviation skill development in the region. We have imparted trainings to 30 operators representing over 20 nationalities.
We are working with over 5 state governments as well as leading universities to offer world class aviation trainings there. Currently the center is offering its courses targeted towards students from Telangana, Tamil Nadu, Maharashtra, Gujarat and Haryana. These partnerships are aimed at facilitating the growth of an aviation ecosystem in the country through development of an industry ready talent pool in support of the massive growth in the aviation sector in India.
ADU. How is Pratt & Whitney supporting the community development?
PR. Pratt & Whitney has long supported the advancement of science, technology, engineering and mathematics (STEM), with 60+ e-Learning Centers established in India since 2011. The company has funded e-Learning Centers throughout the country to help educate elementary school age children with the goal of inspiring the next generation of engineers and aviation enthusiasts. Pratt & Whitney recently inaugurated two e-learning centers in Hyderabad and Vishakhapatnam.
The e-learning centers are equipped with modern facilities, tools and technology to support both teachers and students. These resources include computers, wireless internet, digital projectors, display screens, audio systems, software, subscriptions and furniture.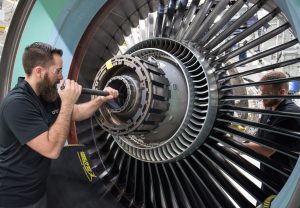 ADU. In October last year, Pratt & Whitney launched Industry Capability Enhancement program at its customer training center in Hyderabad. Please tell us about the program and its purpose?
PR. We launched this unique program with a purpose of supporting medium and small-scale enterprises serving global aerospace majors through precision manufacturing and highly specialized engineering services from India. The program was specially designed to help industry participants develop expertise on aircraft propulsion systems and identify ways to improve productivity while meeting quality goals, and plan for scalability thus ensuring more efficient, reliable and cost-effective supply base. The program curriculum was designed in consultation with the local industry and we look forward to expanding this program to benefit many more organizations going forward.
Key Benefits of Pratt & Whitney's Industry Capability Enhancement program are:
Access to a world class aviation training facility with highly experienced faculty, state of the art instruction aids, specialized tooling and audio visual teaching aids including virtual reality (VR) technology.
Hands on training on actual aircraft engines including component identification, disassembly and assembly.
Exposure to United Technologies' aerospace quality requirements and processes.
Immersion in a multi-national working environment with focus on workplace safety and best practices.
ADU. By when do you think the recent issues with Indigo and GoAir will be resolved?
PR. More than 95 percent of the fleet in India have completed retrofits and we expect 100 percent completion in the first part of 2019. These retrofits provide significant improvements in engine reliability and time on wing.
All jet engine programs, from the oldest programs still flying to the very latest in technology, are never static. Over the course of its life, usually 30 years or more, changes are made to the engine to increase performance or extend its durability. We are now in that stage with the GTF; continual improvements will be made to the engine.
Separately, all engine programs are monitored to ensure performance. In this case, Pratt & Whitney is examining the accessory gear box and we will communicate with operators should further action be required. This part of the engine powers electronic systems on board, and is not used for flying the plane.
ADU. What is your view on the UDAN scheme?
PR. We have seen how beneficial regular air service is to a local economy. It grows jobs and opportunities, and as more people move to urban areas, it helps keep them connected to their families, and brings the world to a previously under-served or unserved region. India's UDAN initiative is inspired. Supporting this growth is good for India.
Incentivizing air travel and air connectivity through government action is vital to the local economy, but it must eventually support itself. A key deciding factor for operators of regional flights is whether they can cover the cost of operating their schedule. Pratt & Whitney is highly focused on making engines for this market segment that meet the operators' needs, through very efficient and durable engines. We are a leader in this market, supporting cargo, passenger and private air service.
ADU. What are your expectations from aviation industry in 2019?
PR. We expect the aviation industry to continue its double-digit growth in 2019 based on sound underlying macroeconomic fundamentals such as growth in economy and the middle class, urban migration, low cost air travel enabled by new technologies & driven by favourable policies and continued growth in tourism.
Long term sustainability of this robust progress will depend on policy support and continued investments in low cost regional airports, MRO infrastructure, cargo and general aviation including rotorcraft, and a strong focus on safety and security. Needless to say, a world class talent development framework will be an integral element of the aviation success story.
(With inputs from Amit Pathak, General Manager, Customer Training, Pratt & Whitney, India)