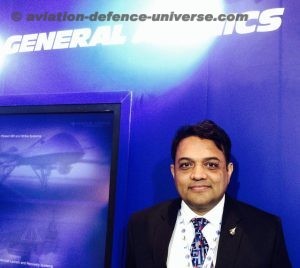 New Delhi. 14 February 2019. "Interest in the MQ-9B in India is high, spurred on by President Trump's announcement that SeaGuardian would be the U.S. offering to the Indian UAS requirement," said Pratesh Gandhi, Director, India Strategic Development – General Atomics in an exclusive interview to ADU.
ADU. Since you have taken over the Indian operations of GA what are your short term plans for the company's operation in India?
PG. General Atomics is a world leader in Remotely Piloted Aircraft (RPA) and Aircraft Launch and Recovery (LRE) Systems. Several GA products are under consideration by the Indian Armed Forces and we anticipate the requirements growing in the future. GA looks forward to helping enhance its security.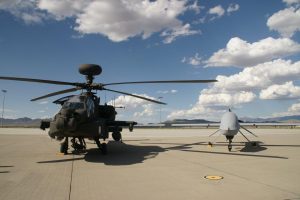 ADU. In addition to the SeaGuardian RPA and EMALS which other products of GA you feel would be an asset to Indian armed Forces inventory?
PG. GA has a wide range of products which are of particular interest to not only the Indian Armed Forces, but also the civil industry. These include:
RPA – SeaGuardian, SkyGuardian, Avenger
Airborne sensors – Lynx Radar
Power and energy products such as Lithium ion Fault Tolerant (LiFT) Battery Systems, High Speed Power Generation Systems, Aluminium Power Systems and High Voltage Capacitors
Gulftronic® Electrostatic Separators – an oil filtration system for the petroleum industry
Demilitarization Systems – for effective and ecologically safe disposal of expired/obsolete munitions
iSCWO (Industrial Super Critical Water Oxidation) Systems – for safe and effective destruction of hazardous and non-hazardous waste, including chemicals, pesticides, fungicides and petrochemical waste
Radiation Monitoring Systems – to help maintain the safety of nuclear power plants, personnel, and the public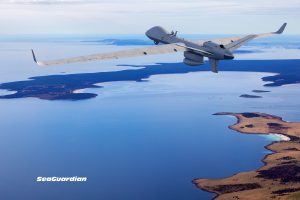 ADU. What are the status of talks with the MOD for the products you have on the plate for requirements of Indian Navy?
PG. Interest in the MQ-9B in India is high, spurred on by President Trump's announcement that SeaGuardian would be the U.S. offering to the Indian UAS requirement. GA and the USG continue to engage the Indian Navy and hope that a procurement decision will be made soon.
ADU. In India, we have several new nuclear reactors coming up. What expertise and products can you bring to India in the future keeping GA's expertise in the sector in mind?
PG. Nuclear power plants worldwide rely on the quality and dependability of General Atomics Electromagnetic Systems (GA-EMS) Radiation Monitoring Systems (RMS). Since our first system installation in 1965, we have provided customers with unwavering support and a commitment to keep our RMS systems running efficiently for the lifetime of the plant. GA-EMS is an NRC Approved Vendor, and our RMS systems, are NUPIC Certified. Designed and manufactured in the U.S., our flexible designs are customizable to meet site specific requirements for new plant builds.
We offer a full complement of systems, including:
Area and process monitors
In-line, adjacent-to-line monitors
Local/Remote processors and data acquisition systems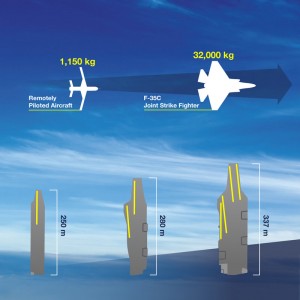 ADU. Will GA's operations in India have a Make in India footprint?
PG. GA recently stood up an office in New Delhi as a signal of its commitment to working in India and collaborating closely with Indian industry. As a relative newcomer to the Indian market, we have been impressed by the depth and breadth of India's commercial sector and the expertise it can bring to projects.
ADU. Have you been interacting with the private sector in India to fulfil this need when it arises?
PG. We have just begun interacting with the commercial sector and look forward to learning more from companies who have an interest in collaborating with us.