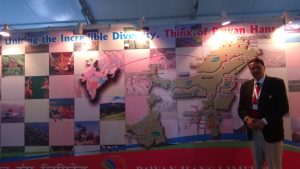 By Sangeeta Saxena
New Delhi. IPO preparation on in full swing with The State Bank of India (SBI) is carrying out a risk assessment survey for the company and with helicopter services for VIP movement, Pawan Hans plans to embark on to regional connectivity for the common man.  "Pawan Hans is in the process of transforming to meet the challenges in the market. Our aim is to develop remote connectivity by getting air connectivity to 670 district head quarters. At the moment only 50 have air connectivity." said Dr. B.P. Sharma, CMD, Pawan Hans Ltd. (PHL), in an exclusive interview to Aviation & Defence Universe(ADU).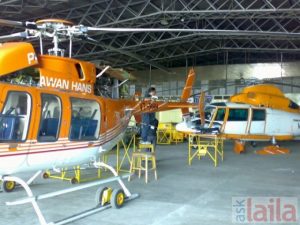 There is lot of scope for fleet expansion. In the Business Plan 2020, under which PHL will lease or acquire 63 choppers, small fixed wing aircraft and sea planes in the next 5 years. "There is a lot of potential for expanding operations and we intend to be fully equipped to tap it. We see a business to the tune of Rs.50,000 crore in the years to come in the helicopter sector," he said.
The copter service firm has finalised a business plan, which it expects will increase its revenue to Rs 1,600 crore by 2027, from Rs 500 crore in 2015-16.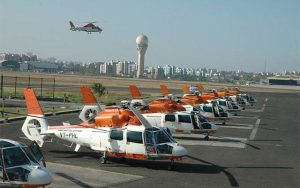 "In the world scenario we are less than 1% in the helicopter industry. There is a huge potential. 400 plus airstrips have been taken over by Airports Authority of India, Indian Air force and state governments.  Heliports here with state initiative and PHL consultancy will help develop remote and regional connectivity, which is government's aim," he felt.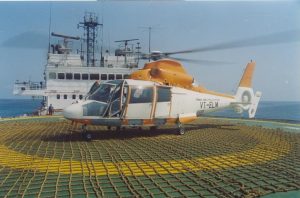 Pawan Hans has constructed the country's first heliport at Rohini in North Delhi. "We are working to develop four 'heli-hubs' along the lines of 'airport-hubs'. These heli-hubs will be a one-point solution for the helicopter business and will act as a helipad heliport for public passenger services, MRO facility for helicopter maintenance and also as a skill development centre for training of pilots, AMEs and technicians," said Sharma.
The helicopter major plans to venture into MRO business. To start with the MRO facility is being planned to be established at Rohini at Delhi and Juhu at Mumbai through PPP model/ develop, manage and operate revenue based model. Pawan Hans signed an  MoU with Hindusthan Aeronautics Limited for an MRO for its ALH-Dhruv helicopters. New safety department structure has been put in place for close monitoring and implementation of Safety Management System, Flight Data Monitoring System, Pilot training etc., to ensure accident/incident free flying.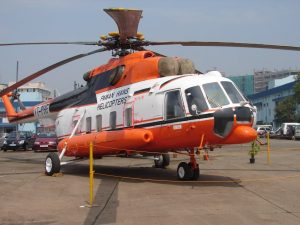 Pawan Hans is a Mini Ratna-I category PSU and is India's largest helicopter operator as also one of the Asia's biggest operators. It has achieved flying of more than 7 lakhs hours and 25 lakhs landings on its fleet since its formation. Pawan Hans has its own fleet of 43 helicopters, comprising of 17 Dauphin N, 15 Dauphin N3, 3 MI-172, 3 Bell 206 L4, 3 Bell 407 and 2 AS 350 B3 helicopters. It also operates and maintains 6 Dhruv helicopters belonging to BSF and HAL.
The National Civil Aviation Policy has a lot of provisions to develop the chopper industry in India. Helicopter Emergency Medical Services (HEMS). Airport charges for helicopter operations are to be suitably rationalized. Further under the Regional Connectivity Scheme (RCS), operations through helicopters would be permitted among the states of Jammu and Kashmir, Himachal Pradesh and Uttarakhand, North-Eastern Region of India, Andaman and Nicobar Islands and Lakshadweep islands.