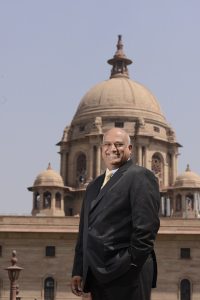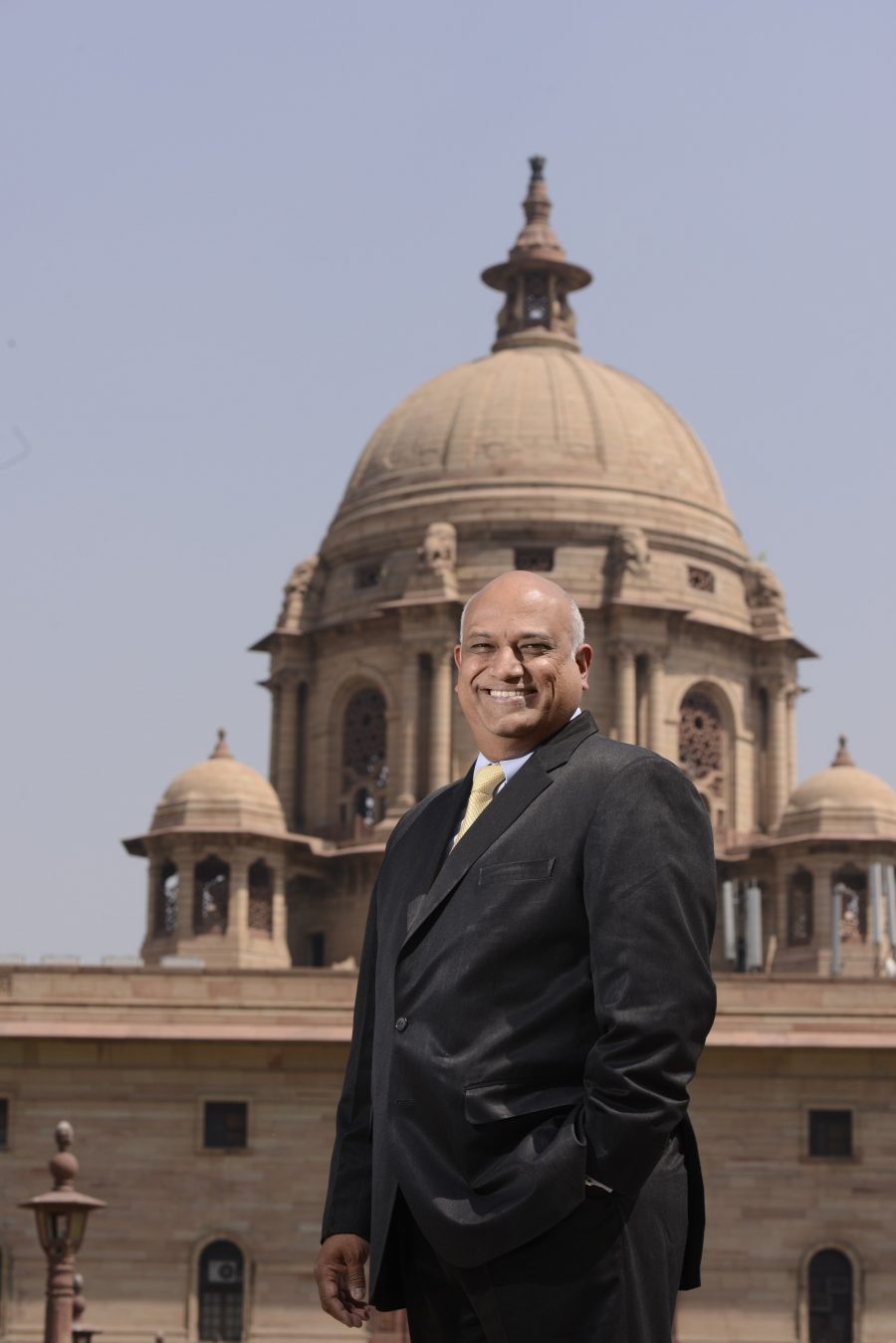 New Delhi.07 December 2016.  "The Indian civil aviation industry is amongst the top 10 in the world with a size of around USD 16 billion. Increased passenger growth and fuel efficiency will continue to be the key drivers of the market. With a promising civil aviation market, I believe that the way forward for India is wide-body aircrafts since it could be a key solution to increase efficiency in passenger load and air traffic," said Kishore Jayaraman, President, Rolls Royce South Asia, in an exclusive interview to Aviation & Defence Universe(ADU).
ADU. What would be the number of RR engines flying in the Indian scheduled and non-scheduled airline?
KJ. Over 50% of Indian wide body international routes are powered by Rolls-Royce engines. Regionally, RB 211 is a popular engine choice with three operators in India, Maldives, and Nepal having eight Boeing 757 aircrafts in service (2 with Royal Nepal Airlines, 1 with MEGA Maldives, & 5 with Blue Dart Aviation). Our Trent 700 powers nine Airbus A330s for Sri Lankan Airlines and also powers 66% of the A330 services to India. The Trent 700 has established itself as the engine of choice on the A330 with over 58 per cent market share and continues to win majority of orders today. Since Cathay Pacific launched it in March 1995 the Trent 700 has logged over 40 million hours in service and accumulates over 450,000 service hours every month.
ADU. What is the status of operations of the International Aerospace Manufacturing Pvt Ltd (IAMPL), Rolls-Royce's joint venture Hindustan Aeronautics Ltd.?
KJ. IAMPL (a 50:50 JV with HAL) is one of the first tier one suppliers in India for civil gas turbines, commonly known as jet engines, for any major foreign OEM. It is a bench mark manufacturing facility within the Rolls-Royce gas turbine supply chain, operating the latest technologies to the highest levels of aerospace compliance. It also has five NADCAP approvals for special processes. The facility demonstrates the strong partnership with HAL and the long-term commitment to 'Make in India'. IAMPL currently manufactures more than 100 different parts used across the existing range of Rolls-Royce Civil Engines and includes the Trent family, RB211 and V2500. Each shroud, cone and ring is unique to an engine to achieve maximum efficiency and all parts are machined with an accuracy of a few microns.
 ADU. How do you rate the new civil aviation policy and what are its pros and cons?
 KJ. The civil aviation sector has already been on a steady trajectory of growth. The recently rolled-out National Civil Aviation Policy was been a breath of fresh air to the sector, and the announcement of 100 per cent FDI in the civil aviation sector will further propel this growth. With the two policies complementing each other, Indian airline operators will be able to compete on a global scale. The increased FDI will also allow the Indian aviation sector to initiate an exchange of ideas with global counterparts, which may lead to the development of sectoral best practises. Such measures are conducive towards India's aim to become to the third-largest aviation market by 2020 and the largest by 2030.
 ADU. How could RR help in skilling the civil aviation industry in India?
 KJ. We are committed to building positive relationships that contribute to the economic development and social wellbeing of communities where we operate. We are also one of the founding members of the Strategic Manufacturing Skills Council for defence sector – a joint initiative of Ministry of Skills Development & Entrepreneurship, National Skills Development Corporation and Confederation of Indian Industry. We recently signed a Memorandum of Understanding (MoU) with Rajiv Gandhi National Aviation University (RGNAU) to build future competencies required by the Indian aviation industry. As part of the MoU, Rolls-Royce will support RGNAU to help develop curricula and offer international experts for guest lectures to help the maturity of the university. Rolls-Royce will also offer internship positions to qualified students across Rolls-Royce sites in India.
ADU. How has Rolls-Royce been progressing in the Indian Civil Aviation Sector with its technologies and how do you foresee the future market?
KJ. With increased number of Indian carriers flying overseas, we expect a huge interest in the Trent XWB and Trent 1000, which powers the A350 and B787 respectively. These wide-bodied aircrafts have the potential to be a key solution to increase efficiency in passenger load and air traffic in India and our engines presents a sustainable solution. Our Trent XWB is the world's most efficient aero engine, which entered into service with Qatar airways last year. Singapore Airlines became the fifth airline to operate the Trent XWB powered A350.
In the Union budget, there is renewed focus on creating better infrastructure across India. The draft aviation policy as well as airport development in tier-I and Tier-II cities is a welcome move and will ultimately support a more robust civil aviation industry.  There is an immense growth potential for Indian civil aviation and with the right infrastructure and policies will serve as a key enabler for economic growth, employment creation and tax revenues. Also, with Government's focus on indigenisation, we are keen to play an active role in supporting India's growth ambitions. Today, we are already nurturing skills, developing local supplier base and building capabilities & capacities. We are looking towards establishing a robust ecosystem that will engage in co-creation across the entire value-chain – from research, design and development to manufacturing, integration, maintenance and repair. This will further enable India to fulfil its vision of making in India for India and the world.
ADU. What will be the market in India for Trent XWB and the new Trent XWB -97?
KJ. Our Trent XWB is the world's most efficient aero engine that powered the first Airbus A350 XWB into commercial service with Qatar Airways. The Trent XWB is the sixth generation of the Trent family of engines. It's already our fastest selling Trent engine development programme and is designed specifically for the Airbus A350 XWB family of aircraft. Work on the engine started in 2005 when Rolls-Royce sat down with Airbus to look at how we could improve the performance of their new A350. Today our programme involves 16 manufacturing plants, 11 engineering and testing facilities, 12 engineering partners as well as 75 suppliers worldwide.
The forthcoming larger version of the aircraft – the A350 XWB-1000 – will employ a different version of the Trent family. The Trent XWB -97, as its designation suggests, is a 97,000lb thrust engine and is the more powerful sister engine of the -84. Recently the higher thrust Trent XWB-97 powered the Airbus A350-1000 into the skies over southern France for the very first time.
With such a powerful portfolio of products, we believe that Rolls-Royce can offer India the right combination of experience and new technologies and contribute towards building capabilities in the future wide-bodied aircraft market for India.
ADU. Can you talk about the new generation of turbofans for 2020.
KJ. Rolls-Royce recently unveiled its new designs for the next generation of turbofans. The new designs feature the technology innovation designed to transform performance. We have combined a range of new technologies in order to meet our customer needs like: better fuel efficiency, reliability and environmental performance. With the next generation of turbofans, we aim to power the future of global aviation.
We are looking to build on the success of the Trent family of engines with two new generation engine designs. The first design, Advance, will offer at least 20 per cent better fuel burn and CO2 emissions than the first generation of Trent engine and could be ready from the end of this decade. The second design, UltraFan™, a geared design with a variable pitch fan system, is based on technology that could be ready for service from 2025 and will offer at least 25 per cent improvement in fuel burn and emissions against the same baseline.
The new designs will feature architecture and technology improvements, all currently at an advanced stage of development, that include:
A new engine core architecture
A CTi Fan System
Advanced ceramic matrix composites
A geared design, called UltraFan
Both engine designs are the result of the ongoing research and development investment, of approximately £1bn a year, which Rolls-Royce makes across its aerospace and non-aerospace businesses.
ADU. How do you see the development of the Indian aerospace sector?
KJ. India's aerospace industry growth indicates that the country is rapidly building capabilities to emerge as a preferred destination to support the global A&D supply chain. With the government opening up and providing enormous opportunities to the private sector, many global and domestic players are collaborating and forming joint ventures for manufacturing of aero components, Maintenance, Repair and Overhaul (MRO) facilities for civil and military aviation sectors, besides overhaul and maintenance of aero engines. We believe in India's potential to be the destination for next-gen step-change innovation in aerospace and power systems.