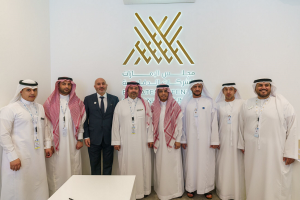 Abu Dhabi. 20 February 2019. Calidus LLC of Abu Dhabi has signed a memorandum of understanding (MOU) with GDC Middle East of Riyadh to establish a joint corporation to explore the market in the MENA region for the Calidus B-250 light attack aircraft and to develop in-house capabilities.
The MOU comes on the occasion of IDEX 2019, the biennial defense-industry exhibition in Abu Dhabi.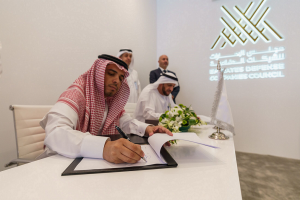 Cutting-edge and cost-effective, the B-250 has multi-role capabilities including close air support (CAS), Counter-Insurgency (COIN) and intelligence, surveillance and reconnaissance (ISR) for modern and asymmetrical warfare. It can also serve as a trainer. Its innovative frame is made entirely of carbon fiber, reducing weight and operating costs while increasing maneuverability and service life.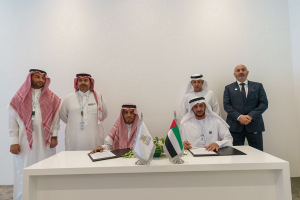 The B-250 had received significant interest from regional and international buyers since its first public flight at the Dubai Airshow in November 2017.Major General (retired) Abdulla Alsayed Alhashmi, Calidus senior vice-president, said: "Our agreement with GDC Middle East is another important step in our progress in extending the capability of the regional defense sector. We look forward to sharing our expertise with GDC and working together to build the market for the B-250 across the Middle East and North Africa." Fawaz Alsharabi, the CEO of GDC Middle East, said: "This is a major step for GDC Middle East to be a partner with Calidus's totally new developed aircraft. This is aligned with Saudi Vision 2030, and provides an ideal opportunity for Saudi industry to jointly develop the platform's mission system and weapon integration through GDC ME, and for GDC ME and Calidusto co-own the intellectual property."
Mr. Alsharabi added,"The program will bring high-end technology capability and highly skilled jobs into the Kingdom, as well as representing a significant opportunity for the Saudi military industry to develop a systems integration capability on a brand-new platform using GDC ME."