Multi-million Euro military and civilian maritime contract wins accelerate expansion plans at unmanned helicopter specialist's dual facilities in Sweden and Switzerland; production of world-leading NATO-compliant rotary UAV (unmanned aerial vehicle) SKELDAR V-200 ramps up with outsourced partner Scanfil and investment in VTOL (Vertical Take Off and Landing) R&D programmes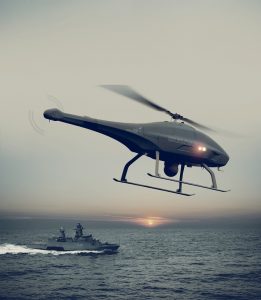 19th February 2019 IDEX: Saab stand number 07-B41.Europe's leading provider of Rotary Unmanned Aerial Vehicle (UAV) platforms, UMS SKELDAR, has ramped up its workforce and accelerated production lines for the world-leading rotary VTOL UAV 'SKELDAR V-200' and its variants to fulfil a string of new contract wins.
The company has experienced impressive growth to almost 100 full-time employees over the past 12 months with an increase of 74% in Linköping, Sweden, and 35% in Möhlin, Switzerland, and is still actively seeking to fill positions with a recruitment drive in both locations for technical experts including design engineers, pilots, project managers and mechanics.
In addition, UMS SKELDAR is working with more than 20 consultants, with at least five earmarked to transfer to full-time roles, plus full time dedicated technicians and operatives employed by the outsourced manufacturing operation at Scanfil's Swedish plant manufacturing facility at Åtvidaberg, just 30 kilometers south of UMS SKELDAR's Swedish base in Linköping.
Axel Cavalli-Bjorkman, CEO of UMS SKELDAR, the joint venture between Saab and UMS AERO GROUP, explained: "With significant numbers of orders, we have planned a ramp up of resources and that includes the highly skilled technical workforce and management teams who design, build, fly and maintain our rotary UAV portfolio.
"This is an exciting time for UMS SKELDAR and underlines that the worldwide strategic focus on navy and maritime customers was exactly the right decision leveraging our unmatched capabilities. These include NATO STANAG (Standardisation Agreement) compliance such as the Hirth heavy fuel engine which in turn has allowed us Time Between Overhauls (TBO) far superior to any of our competitors and the confidence of proven payload sensors such as the ViDAR optical radar systems."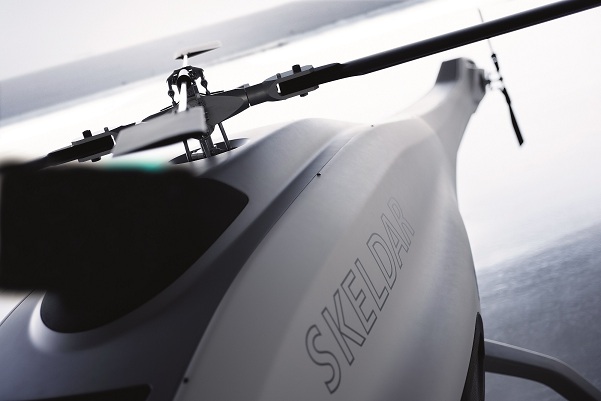 The manufacturing and customer acceptance and flight training programmes run in parallel with a targeted global marketing and business development strategy, led by head of business development David Willems, who explained: "Our formula of work winning against long-term target customers in sectors including maritime, has allowed us to focus on priority and substantial contracts that enable us to further enhance our R&D operations in parallel with an unprecedented build schedule."
Meanwhile, UMS SKELDAR continue to build strategic international relationships including:
German partners ESG, working as prime lead for the German navy contract and Bundeswehr manned – unmanned teaming (MUM-T) of helicopters trials.
Incorporation of innovative 2-stroke engine products and technologies, through acquisition of the Hirth business including research, development and manufacturing from its site at Benningen, near Stuttgart, Germany with global sales co-ordinated from Vienna, Austria.
Nordic Unmanned and NORCE Norwegian Research Centre AS for European Maritime Safety Agency multi-role operations.
Alongside partner Saab as part of OCEAN2020, the most important project related to the European Defence Agency initiative. With demonstrations scheduled in the Mediterranean Sea in 2019, coordinated by the Italian Navy and in 2020 in the Baltic Sea, conducted by the Swedish Navy.
In Australia with Airflite, to provide exclusive Maintenance, Repair and Overhaul (MRO) and technical support services for the rotary unmanned UAV portfolio and Sentient Vision Systems' ViDAR (Visual Detection and Ranging), an airborne persistent wide area maritime search system.
Cavalli-Bjorkman concluded: "Our support for twin operations in Sweden and Switzerland with centres of excellence for prototype manufacturing and testing, supported by R&D and avionics and software development, plays to the considerable strengths of our multinational workforce of experts and highly motivated individuals working as one team."