By Our Transport Aircraft Correspondent.
New Delhi. When viewers all over the world saw Tom Cruise run across the A400M aircraft's wing as it taxied for take-off and then cling on as it climbed away from the runway , Airbus' popularity graph took a high surge and the gen-next suddenly got talking about it. The dark clouds of the May tragedy seemed dispersing and now the transporter was being discussed for just the right reasons. And the icing on the cake of was the seventh A400M entering RAF last month.
UK Ministry of Defence declared that the key contractual milestone known as In-Service Delivery (ISD) has been met following the handing-over of its seventh Airbus A400M new-generation airlifter. The transfer of the aircraft, known as Atlas in UK service, means that the Royal Air Force now has four A400Ms in day-to-day service at Brize Norton and three undergoing installation and testing of the UK-specific Defensive Aids Sub-System (DASS).
Operating data shows that the RAF A400M fleet is achieving excellent in-service results, and 1,000 hours flying this month, with the first RAF aircraft about to become the A400M global fleet leader in terms of flight-time. The aircraft are achieving a mission success rate in excess of 90%.
The RAF's Deputy Commander Capability, Air Marshal Sir Baz North said: "This significant milestone is an important achievement in the A400M Atlas' contribution to the Royal Air Force's operational air transport inventory. Over the last 5 years the service has been able to recapitalise its air transport Fleets into an agile and adaptable capability, delivering a modern and highly reliable Air Mobility force for UK defence."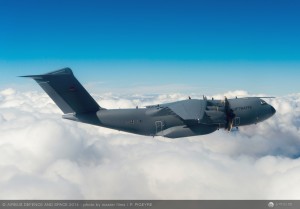 Richard Thompson, Head of Military Aircraft UK, Airbus Defence and Space said: "We have been steadily building a robust and stable Atlas operation at Brize Norton which is showing extremely promising results. Now we are absolutely focused on delivering the enhanced military capabilities that will enable the aircraft to fulfill its full potential."
A400M airlifter is a cost-effective, high-speed turboprop aircraft specifically designed to meet the harmonised needs of European NATO nations, as well as the requirements of international air forces. France, Germany, Spain, Britain , Turkey, Belgium, South Africa and Luxembourg are among the partner nations for this aircraft.
The company conducted a more-than 5,000 flight-hour test and certification programme to meet both civil and military airworthiness standards . Powered by four modern turboprop engines driving state-of-the-art eight-bladed propellers, the A400M is capable of cruising speeds of up to Mach 0.72 and altitudes up to 37,000 feet.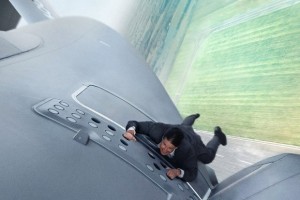 The A400M is designed for operations from unprepared runways and has excellent short and soft field performance – enabling it to deliver large amounts of payload to tactical forward bases or to evacuate a full complement of refugees or casualties from remote areas. It can also carry up to 116 paratroopers who can jump out of the aircraft either through the large cargo door or two side doors.
In addition, the A400M is fully equipped to perform air-to-air refuelling, and also can serve as a receiver aircraft to take on fuel while in flight – further extending its operating range. The A400M is designed to carry a 30-tonne payload over 4,540 km or a 20-tonne payload over 3,450 km. Notably, all transport aircraft have to carry more fuel for extended range and the payload weight accordingly has to be reduced appropriately.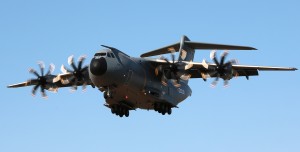 The European aircraft major has been pushing A400M as the most apt troop-transporter as well as an all terrain aircraft in India . It sees a great potential for the transporter becoming an indispensable force in the Indian inventory .