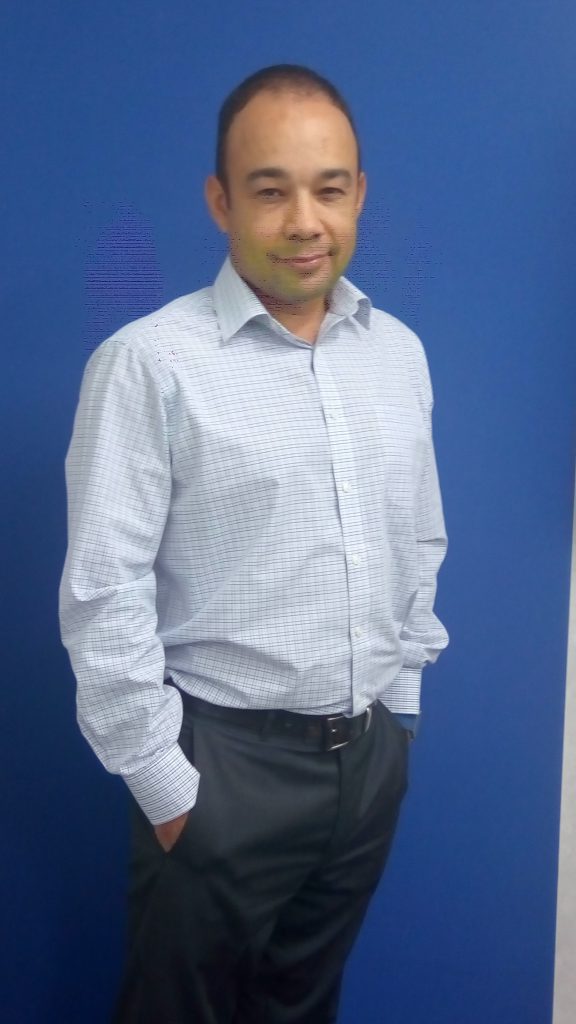 New Delhi. 01 December 2016."We have also shared a long and successful partnership with the Indian Navy. We are proud of the fact that over 40 Indian Navy & 41 Coast Guards vessels are powered by Rolls-Royce. We have worked closely and continually with 300 INAS for Pegasus powered Sea Harriers, a relationship that has been built on a strong, 54 year old partnership," said Dr. Glenn Kelly, VP Customer Business Defence India, in an exclusive interview to Aviation & Defence Universe for the Navy Day 2016 Special.
ADU. Rolls-Royce has a long relationship with Indian Defence Forces. Please elaborate.
DGK. Our relationship with the Indian defence forces goes back to the point in history when we powered the first aircraft of the Indian Air Force and also the Indian Navy. Today, it's our priority to support the mission-readiness of the Indian Navy's Sea King fleet, a potent weapons platform in the naval arsenal. The Sea King still has many years of operation still left. Its capabilities range from Anti-Submarine Warfare, Commando operations, Ambulance, to Anti-Shipping Strikes in multifarious weather conditions both by day and night. As such, we are committed to providing the necessary support required to keep the Sea King operationally ready to carry out its mission – anywhere, anytime. We are also working closely with the Indian Navy to maximise its use of the Rolls-Royce powered Hawk Advanced Jet Trainer, which is an expanding fleet, crucial to the Navy's combat aircraft capability.
 ADU. Which engines are being used in the Indian Naval Aviation aircraft?
 DGK. The Sea King helicopter is powered by the Rolls-Royce Gnome while the Hawk Advanced Jet Trainers is powered by the Adour Mk 871 engines. The Hawk Advanced Jet Trainer, has over 1.5 million hours of service with operators around the world.  The Hawk-Adour combination is the global leader in advanced jet training for armed forces globally. India is also considering the US-2I amphibious aircraft which shares a common engine type, the AE2100, with the Indian Air Forces current fleet of the C-130J Super Hercules. It also uses a CTS-800 engine which assists with take-off. Drawing on our experience from servicing the C-130J fleet in India, Rolls-Royce is the perfect choice to provide support for the US-2I fleet to ensure mission readiness and all-time operational capability.
ADU. With naval construction a trail blazer in India do you plan to pitch your engines for various categories of ships and submarines?
 DGK. Globally, a number of the world's coastguards already use Rolls-Royce-designed vessels for EEZ duties, and more than 70 navies around the world use our power systems and equipment. In India, we continue to build on our distinguished legacy and long-standing partnership with Indian Navy. The Indian Coastguard and Indian Navy are transitioning to a faster fleet for increased littoral security – replacement of propellers by Water Jets for smaller craft. Even the Indian Navy's major modernisation drive presents an opportunity to develop indigenous capability for design and manufacturing of ships, submarines and subsystems.
Rolls-Royce is well placed to aid this upgrade of the Indian Navy by offering Engines, Ship Design, Gas Turbines, Propulsors, Electrical power systems, underway replenishment, propellers and water jets, cranes and handling systems, etc. Recent orders include supply of stern gear for seven Indian Naval Frigates and five Indian naval OPVs. With MTU now a part of the Rolls-Royce marine equipment portfolio it helps us in building up a synergy by the offering of complete drive-line integrated system solutions to naval customers across the world.
ADU. Apart from the traditional partners like the PSUs are you developing partnerships in the growing private industry in the defence sector?
 DGK. Today, our biggest partnership is with HAL for IAMPL – a manufacturing facility for engine components. We also have over 1200 outsourced engineers in partnership with QuEST & TCS in India supporting its global customers. Other key Indian suppliers include Bharat Forge, Godrej & Boyce and TASL (Tata Advance Systems Ltd.).
 With the government opening up and providing enormous opportunities to the private sector, many global and domestic players are collaborating and forming joint ventures for manufacturing of aero components, Maintenance, Repair and Overhaul (MRO) facilities for civil and military aviation sectors, besides overhaul and maintenance of aero engines. India's aerospace industry growth indicates that the country is rapidly building capabilities to emerge as a preferred destination to support the global A&D supply chain. With a growing engineering footprint in India we are keen to further support India's self-indigenisation ambitions by collaborating with the right strategic partners in the country.
ADU. Apart from engines have you also sold diesel generators, propellers, shaft lines, gas turbines and other products to the Indian Navy? If so please give details.
 DGK. Our extensive product base and experience enables Rolls-Royce to contribute to system selection, the interfacing of the propulsion system to the ship structure, ship services, auxiliary systems and ancillaries. Our marine business, offers an extensive product base and proven experience in both ship design and system integration which enables us to bring the right products together when developing power, propulsion and motion control solutions that are fully matched to a vessel's operating profile. Our approach enables us to deliver a complete service, from initial concept studies, through equipment selection, systems integration and through life support. Our MTU engines from the Power Systems business form the backbone of the Indian Coast Guard and Indian Navy Fleet. Engines from Bergen Engines are also fitted on vessels of the Indian Cost Guard. MTU Series 8000 engines have established themselves as the leading choice for navies all over the world with more than 200 Series 8000 engines having been   ordered. The Indian Navy and Coast Guard put trust in the Series 8000 engine in their most modern Offshore Patrol Vessels.
 ADU. Please elaborate your short and long term plans in India
 DGK. Rolls-Royce has been contributing to the sustainable growth of India's aerospace & defence ecosystem for over 80 years. With this deep understanding, we firmly believe in India's potential to be a centre for innovation & manufacturing. Looking to the future, we are keen to play a role in India's indigenisation ambitions. Today, we are already nurturing skills, developing local supplier base and building capabilities, ready to eventually embrace opportunities to co-develop and co-manufacture for the aerospace sector with the right Indian strategic partners. We are looking towards establishing a robust ecosystem that will engage in co-creation across the entire value-chain – from research, design and development to manufacturing, integration, maintenance and repair. This will further enable it to fulfil its vision of making in India for India and the world. Our sites in Bangalore and Pune are examples of our commitment to India and our vision.