INS Khukri goes down into pages of glorious history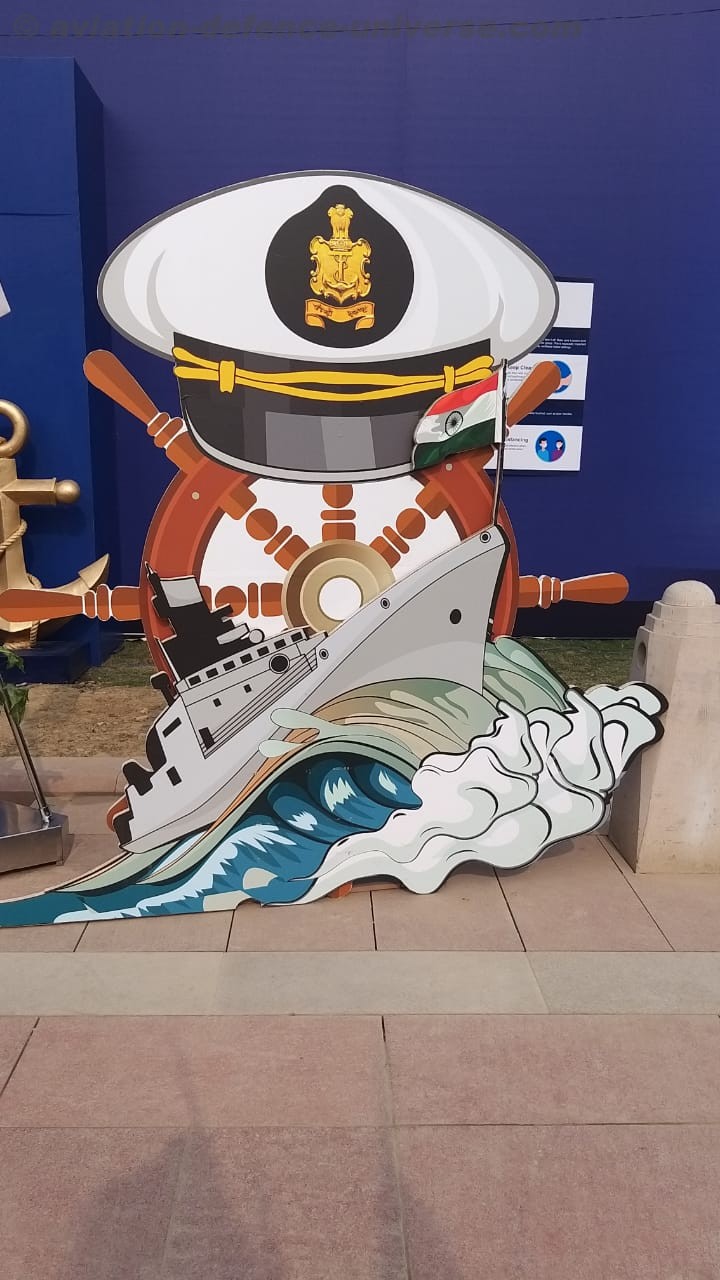 Captain Mahendra Nath Mulla
MVC (1926- 1971) was a recipient of the Mahavir Vir Chakra, the second highest Indian gallantry award, in the Indian Navy . Captain Mulla, went down gallantly with INS Khukri in the 1971 war on the lines of India's old military tradition where, "Captains Don't Abandon Their Ships, No Matter What".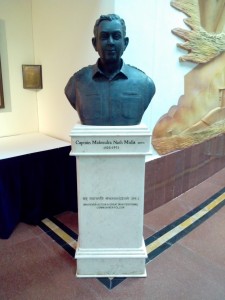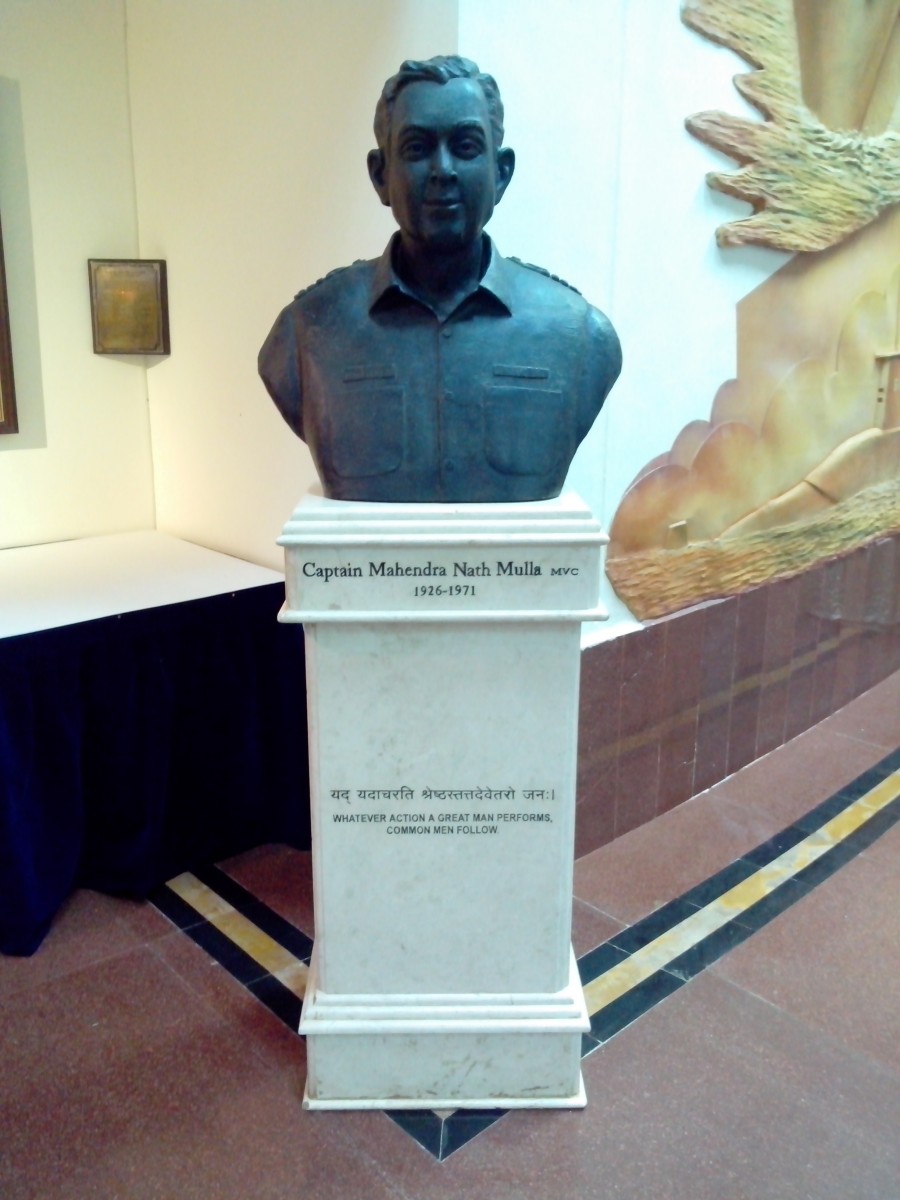 INS Khukri, 9 December 1971,… the violent sounds of war rumbled as a desperate, furious yet futile struggle took place 40 nautical miles off the coast of Diu. This was a last attempt to save lives on the Blackwood anti-submarine frigate, INS Khukri, deployed to fight Pakistan during the Operation Trident, to us the 1971 war. Torpedoed by a Pakistani submarine, PNS Hangor, it became the only Indian ship to sink. A chapter in its history, Indian Navy will never forget. A gripping battle story which salutes courage and has motivated generations of naval officers.
Captain Mahendra Nath Mullah settled on the deck , kept telling his men to leave the ship and jump into the icy waters of the Arabian Sea. It was 8.45 PM and the Khukri sank in minutes. He preferred to stand by his 18 officers and 176 sailors who went down with the Khukri. He has remained so far the only Indian captain to go down with a vessel to his watery grave. He taught generations of naval officers not only how to live but how to die. India takes pride in the story of INS Khukri and Captain MN Mulla. And this is how India will always remember Captain Mahendra Nath Mulla, MVC.
Indian Navy decided to honour the martyrs of INS Khukri. A memorial constituting a full-scale model of INS Khukri, 15-m long, two meters wide and seven feet tall, has been built in Diu. It is located at Diu on a small hillock facing the Arabian Sea. The memorial faces the area where the crew of the INS Khukri fought valiantly thirty-eight years ago.
A commemorative stamp of M.N. Mulla on the Golden Jubilee of India becoming a republic, the Department of Posts issued a stamp to pay tribute to Captain Mulla,s valour and sacrifice. Admiral Madhvendra Singh, then Chief of the Naval Staff inaugurated 'Captain Mahendra Nath Mulla Auditorium' a 968-seater, air-conditioned auditorium at Navy Nagar, Mumbai.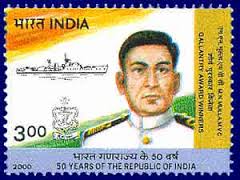 Citation
Capt Mahendra Nath Mulla
INS Khukri
Two ships of the Indian Navy under the command of Captain M.N. Mulla, senior officer of frigate squadron, were assigned the task of locating and destroying a Pakistani submarine in the North Arabian Sea. During these operations on the night of 9 December 1971, INS "Khukri" was hit by torpedoes fired by the enemy submarine and sank. Having decided to abandon ship, Captain Mulla, without regard for his personal safety, supervised the arrangements for the rescue of his ship's company in very cool, calm and methodical manner. Even at a later stage whilst the ship was sinking, Captain Mulla showed presence of mind and continued to direct rescue operations and refused to save himself by giving his own life-saving gear to a sailor. Having directed as many of his men as possible to leave the ship, Captain Mulla went back to the bridge to see what further rescue operations could be performed. In doing so, Capt Mulla was last seen going down with his ship. His action and behaviour and the example he set have been in keeping with the highest traditions of the Service. Captain M.N. Mulla displayed conspicuous gallantry and dedication.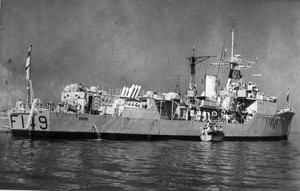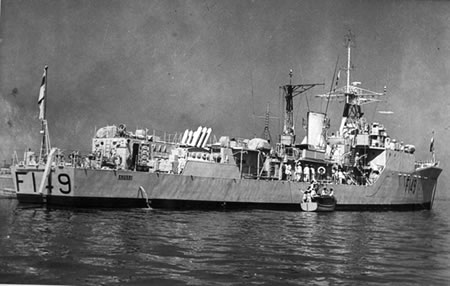 Aviation & Defence Universe salutes Captain Mahendra Nath Mulla for his valour and selfless service and the motherland for producing such a son.