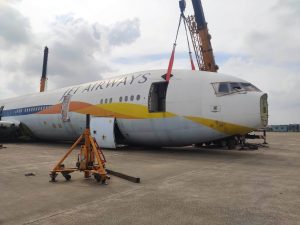 Nano Aviation dismantles Jet Airways' B777-300ER
By Ram Shankar
Mumbai. 20 January 2021. It was another first in the civil aviation industry of India. The B777-300ER aircraft, operated by Jet Airways was dismantled in Chennai, was the first activity of its kind in India, which Nano Aviation would add it to its credit. Chennai has access to both skilled man power and good warehouse infrastructure around the airport to store the removed components safely. Absence of this regulation during Kingfisher's downfall, prohibited the lessor's from retrieving their aircraft and its components, leaving those aircraft abandoned across major airports in India, as an eye sore to the flyers".
The recent amendment in RBI's FEMA, which now allows export of aircraft in partially and fully knocked down condition has started Indian Aviation's New Year with lot of hopes.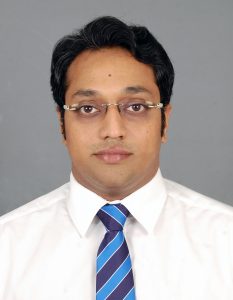 As Jet Airways collapsed, its lessors struggled to retrieve their aircraft. While few have flown back and others are under process, one of them due to component cannibalization (a widely accepted procedure globally in aviation) had attained a condition wherein the aircraft lost its financial viability of being airborne, leaving the Lessor with one option – decommissioning & dismantling the aircraft, also referred to as stripping the aircraft, which helps the aircraft owner to retrieve the residual value of the aircraft.
Though India had the necessary skillset to handle project of such complexity, the prevailing policy framework wouldn't allow free export of the such dismantled components. Exporting & importing a leased aircraft from and to India is a duty free transaction but not the export of dismantled components from a leased aircraft which couldn't be airborne for reasons mentioned afore.
However, the latest regulation of RBI has addressed this limitation through an inclusion into its prevailing FEMA's (Export of Goods & Services) framework of exporting the leased aircraft, helicopters, engines – "either completely or in partially knocked down condition". This minor inclusion entitles the lessors to export, both the aircraft in complete or in partially knocked down condition. Industry and its leaders envisage this amendment into the framework as the beginning to a huge leap in Indian Aviation.
Ms Vandana Aggarwal, Senior Economic Advisor at Ministry of Civil Aviation, played a pivotal role for this policy amendment. This will help India to turn itself into a hub for decommissioning & aircraft dismantling, supporting the owners to retrieve components from their aircraft for either meeting their inbound requirements or sale in after-market. Upon retrieval of all components the entire airframe shell is either scrapped or sold to hoteliers interested to convert such airframe shell into a full fledge hotel with all amenities.
India already has the biggest ship breaking market, Alang-Sosiya ship breaking yard in Gujarat with a capacity of handling at least 450 ships every year. The year 2019 was remarkable when India handled five million tonnage of ship scrap, which accounts to a quarter of the world's ship recycling industry.
During a conversation with Mr K V Krishnan, ex Senior Vice President Air Works, under whose leadership this dismantling project was delivered, he highlighted "this is a phenomenal achievement for Indian Aviation.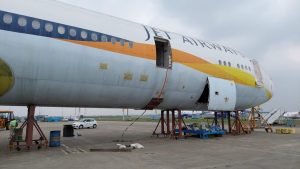 The aircraft decommissioning and dismantling work was undertaken by Nano Aviation India (P) Ltd of Chennai. It was established in Aug 2013 with an ultimate objective to make aviation affordable to all by contributing in low cost sustainable maintenance to the operators and so to pass on the benefit to customers.

The Founder, Mr Pandian S who has prolific erudition in the field of Military and Civil Aviation. With his Master in Engineering and the proficiency by virtue of the learnedness and experience in wide spectrum of aviation ranging from Maintenance, Operation, Aircraft Asset Management, establishment of organizational setup for different leading operators in India and procurement of aircraft etc.
The company has all India airport clearance from BCAS and the approval from DGCA is for the "CAR 145 Maintenance Organization (MRO)", obtained on 09 Feb 2017.
NAPL has approval for full scope maintenance of Cessna 152/172 R/S aircraft and line maintenance for ATR-72-212 and Boeing 737 NG.
Uncertainty in return of pre-Covid 19 passenger traffic & global airlines moving forward to retire their 4 engine wide body aircraft (B747 & A340) and mid aged narrow body aircraft (A320, B737) in certain cases, opens up a huge opportunity for India to focus at. The global market for Commercial Aircraft Disassembly, Dismantling and Recycling estimated at US$6.2 Billion in the year 2020 and projected to reach a revised size of US$8 Billion by 2027, at a CAGR of 3.8% is a sizeable market for India to maximum benefit from. The business opportunity does not end with Aircraft dismantling, a step before an aircraft is dismantled, is storage & parking, which also can generate substantial revenue to MROs in India and create an opportunity for Indian MROs to build & improve their relations with aircraft owners, which may yield more business synergy in time to come. However the current parking charges in Indian Airports operated by AAI has a step pricing structure, where the charges for an aircraft parked for a longer period can be exponentially high. The owner of this aircraft had an exposure per day of one lakh rupees as the parking charges. These charges must be reduced further to make it incentivising to the owners who wish to park their aircraft for longer periods.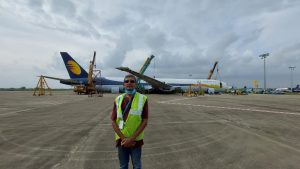 Mr S Ramakrishna, CMD Balaji Marline Pvt Ltd and current board member of FFFAI mentioned "Not limited to Indian Aviation, this regulation and subsequent shaping up will sprout new opportunities for logistics industry. India, a peninsula with a long coastline has a well-established marline network in addition to the prevailing air network, allowing the lessor, depending on urgency and criticality of the component, to ship components by both air & water ways. The critical and high demand components by air and others by water, air being faster and expensive than waterways".
India, with its competitive labour rates, conducive environment & English friendly regulatory – unlike other Asian countries along with this recent policy change will be a game changer in time to come. This will be a great opportunity that Indian MROs must focus on given the challenges posed by Covid 19 pandemic.
The author Ram Shankar is the Managing Partner, Caladrius Aero Consulting LLP. The views expressed are personal. He can be contacted on editor.adu@gmail.com)