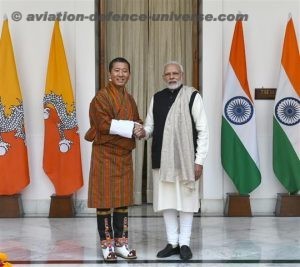 Fifty years of a friendship between two dependable neighbours
By Brig. VK Atray
New Delhi. 30 December 2018. It was a bond which has stayed strong. Four years ago Indian Prime Minister Narendra Modi chose Bhutan for his first foreign visit and before the year ended the recently become Prime Minister of Bhutan, Dr. Lotay Tshering made India his first destination as elected Head of State .
The year 2018 celebrates the Golden Jubilee of the establishment of formal diplomatic relations between India and Bhutan. Marking the completion of 50 years, Bhutan opened a Consulate in India's north-eastern city of Guwahati this year. The two countries also launched a special logo in New Delhi to celebrate their enduring partnership. A series of special commemorative initiatives, cultural activities, exhibitions and seminars will continue to take place throughout the year.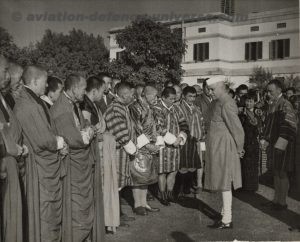 Bhutan has been central to India's two major policies – the 'Neighborhood First Policy' and the 'Act-East Policy'. After coming into power, Narendra Modi's government has laid special emphasis on India's neighborhood as well as its relations with Bhutan, which have mostly been tension free. Bhutan's strategic location has helped India in flushing out militants in the North-East, playing a significant role.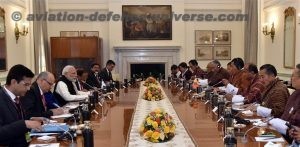 Welcoming Dr. Tshering to India, Indian President  welcomed the successful conduct of the third general elections in Bhutan and congratulated the Prime Minister of Bhutan on DNT's victory in the elections. The President reiterated India's commitment to partner in the socio-economic development of Bhutan and to support its 12th Five Year Plan based on its priorities.  Prime Minister Narendra Modi announced Rs 4,500 crore financial assistance to Bhutan for its 12th Five Year Plan. 
"Prime Minister Dr. Lotay gave me detailed information about his 'Narrowing the Gap' vision for Bhutan. I really commend his vision and I am also very happy because his vision concurs with my vision of 'Together with all, development for all'. I have assured the Prime Minister that as always India will play the role of a trusted partner and friend in the development of Bhutan," said the PM in the press statement.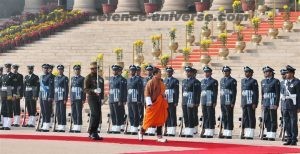 "They expressed satisfaction at the excellent state of bilateral ties of friendship and cooperation, which are marked by utmost trust, mutual understanding, goodwill, respect for each other's interests, and reinforced by robust people to people linkages and close economic and development partnership," said the India-Bhutan joint statement.
Prime Minister Narendra Modi said, " This year is the year of golden jubilee of diplomatic relations between India and Bhutan. In this historic and auspicious year, the warm welcome of Prime Minister Dr. Lotay to India is a matter of great happiness. I congratulate both the Bhutanese government and the people of Bhutan for successful operation of the Third General Elections in Bhutan this year. Many congratulations and best wishes to Prime Minister Dr. Lotay for success in these elections. I believe that under his leadership, Bhutan will continue to progress on the path of prosperity and happiness."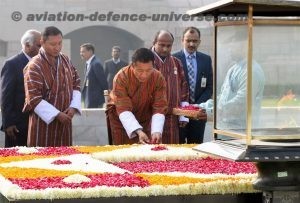 A new dimension in the cooperation is of space science. "I am glad that the Ground-Station being constructed in ISIS by Bhutan by ISRO to benefit from South Asian Satellite is also going to be ready soon. With the completion of this project, in remote areas of Bhutan, it will also help in activities like weather information, tele-medicine and disaster relief," added Modi.
Despite of being the big brother in the region , India's immediate neighbourhood is sensitive , needs strategic security and a strong military environment. Bhutan's geo-strategic importance to India as a security buffer in its geographical proximity to China is indisputable and extends beyond the military security and has always assumed vital importance in India's military calculus.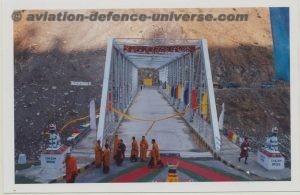 Two main cornerstones of Indo- Bhutan relationship are defence & economy. While infrastructure development by Project Dantak of India' Border Road  Organisation  led to the economic progress of the country, Indian Military Training Team ( IMTRAT ) strengthened the defence of Bhutan.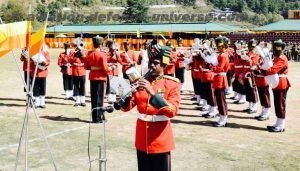 Both these didn't seem to be a part of the talks between the two leaders. Probably it was a settling in visit for the Bhutanese Prime Minister and a reiteration of fifty years of friendship for both of them. Some things have to be left for post upcoming Indian elections .