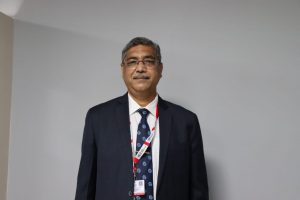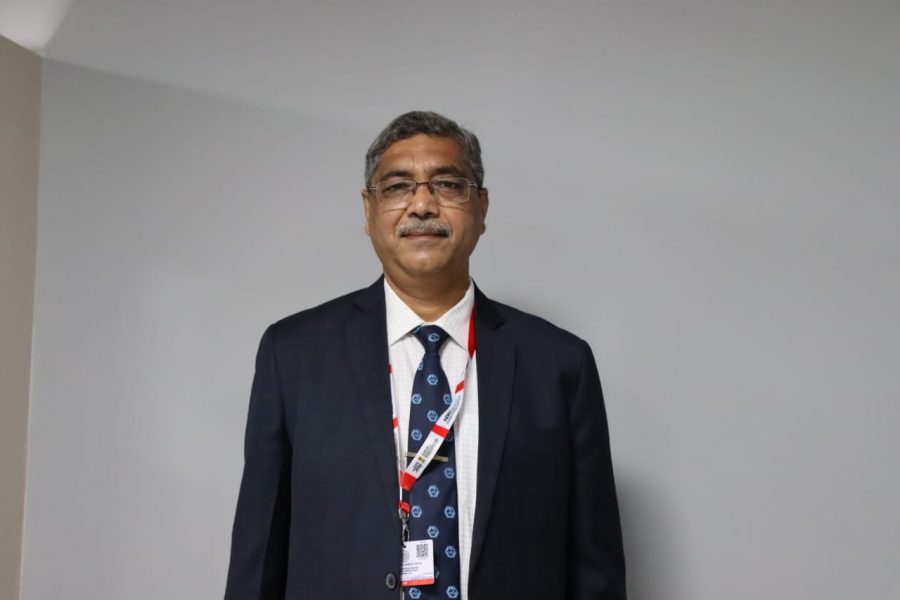 Bangalore. 06 February 2021. Rear Admiral VK Saxena CMD Garden Reach Shipbuilders & Engineers reiterated that ship building and ship repair capacities have been evolving over the years in India with time tested legacy of indigenisation in warship building, in an exclusive interview with Aviation & Defence Universe (ADU).
ADU. As part of India's SAGAR vision, could you tell us what role can the larger shipbuilding and ship repair industry play towards building 'collective maritime competence' as an imperative in overcoming security challenges? What can be the takeaways for the larger IOR?
VKS. We in India have a time-tested legacy in warship building, this was envisioned by our leaders in Ministry & the Indian Navy and steered through its arm at Directorate of Design. This proven credentials for making platforms that are on cutting edge of warfighting ability has now evolved into a Maritime economy ecosystem that provides cost-effective solutions to India as well as neighbouring friendly countries in the IOR region. To cite recent examples of Maritime security and maritime diplomacy going hand ai in hand:
The export of OPV Barracuda by GRSE to Mauritius, the export of similar vessels by brother shipyard in our country to Sri Lanka, and by a private Shipyard to Vietnam, bear this out. In fact, GRSE is now spreading its wings far across the Atlantic Ocean wherein GRSE will be delivering a Ferry vessel to Guyana.
I believe that time is ripe for Military-Industrial complex in the Asia Africa Corridor of IOR market, to build and offer frugal & affordable solutions, that are lean on Total Cost of Ownership. We in the shipbuilding sector are poised to Handhold our friendly countries- and walk them through an acquisition process to create 'value for money' service support for the seagoing platforms/solutions that we offer.
As you mentioned, we strongly believe that 'collective maritime competence' in the IOR is a key ingredient in our approach to security. That is why, through the handholding we provide, we also symbiotically contribute to the capacity building of the nations with which we engage.
Do bear in mind that India is not offering used refurbished vessels. We are offering, new built platforms, thus contributing to the overall security of the IOR. India's handshake with countries in the IOR, as part of SAGAR spirit of our Hon PM, is constructive and genuine, this technology sharing is devoid of a 'black box' solution, wherein the end-user has to bear exorbitant costs of ownership to maintain and repair vessels in years to come.
ADU. What are the capacity and capability constraints that plague the larger IOR vis a vis the maritime security challenge?
VKS. I would frame the problem statement as a man from the industry who has to see business sense as well as a value proposition under the aegis of SAGAR as: 'finding proven home-grown business solutions with the aid of technology that can get interfaced with vessels built in India or the IOR to tackle following issues in Asia Africa corridor
· 1. Pollution control· 2. Anti-Poaching
· 3. Human trafficking· 4. Illegal immigration
5. Illegal fishing/deep-sea mining· 6. Low-intensity attack by non-state actors'
7. Lastly and most importantly, harnessing the oceans for a viable and sustainable "Blue Economy" as articulated at the Abu Dhabi Declaration of 2014
The shipbuilding ability of countries in the IOR is a known fact and can be taken for granted. However, the next frontiers are in building for these vessels local electronics, communications, space /satellite-based solutions that can get integrated with the ships that are built and serviced by the shipbuilding industry in India or friendly nations in the neighbourhood.
Solutions to these 07 problems needs to be homegrown. These solutions need to be independent of EU or North America. I foresee that Business products, which are tested and ruggedised and are affordable to all nations under the SAGAR umbrella, will soon emerge. These also need to be address concerns of the GDP and purchasing power parity of all nations right from Singapore to South Africa and all islands and African nations with coastal/maritime imperatives.
ADU. What are the ways in which capacities and capabilities of IOR nations can be developed through 'intra-regional' cooperation?
VKS. India's world-view is that of a closely knitted and the integrated world and intraregional cooperation is India's dream and this can be realised through B2B deals, forming of consortiums and JVs that work jointly to give products and solutions with collaborative efforts of each nation's strength. The shipbuilding and associated industry in the IOR could work together and do the business of equal measures and equal partnership to give a tailor-made product portfolio to aide maritime security and maritime domain awareness (MDA) needs.
As we are all aware, the IOR has at any given time 11000 to 12000 vessels at sea, these vessels to be given the comfort of security and stability, whilst still being able to identify vessels that may be transgressing international rules of co-operation.
The emerging business paradigm that I see, calls for agile evolving technology led interface to be developed with regional co-operation from nations in the region right from Singapore to South Africa to evolve industry standards, codes, norms, that have been framed in our region. It is on this backbone that the interoperability amongst countries in the region will result in SAGAR vision bearing fruits for all to reap and harvest.

ADU. In what way can India and those with larger capacities take ahead the strategic concept of SAGAR (Security and Growth for All in the Region) as a multilateral collaboration?
VKS. SAGAR has rightly propelled maritime issues to the centre of foreign co-operation at the policy level.  The next step is to articulate in the policy statement/draft declaration the need for engagement and encouragement of our military-industrial-maritime to be seen from the prism of doing business and make viable economic sense, whether in Govt led undertakings like GRSE and others PSUs or leading Private Industry conglomerates.
As is rightly said: if you build for India, you have built a product for the world, so using SAGAR as the epicentre of the policy mandate, technology-intensive business solutions with transnational co-operation amongst friendly nations in the region need to be crafted and delivered.
Maritime security rides the tumultuous wave of changing times and ever-changing nature of threats, this rite of passage will fructify on the keel/ backbone of ocean-going platforms that are armed and equipped with affordable and maintainable technology.
Finally, we in this august audience here have salt in our blood too, so we are all here today to further the cause for the man at sea/sailor in ocean, it is he who is delivering the kinetic punch of SAGAR either as messenger of peace or as soldiering the high seas to mitigate/neutralise any threat. In this process we in shipbuilding industry are quite confident and buoyant to stand next to the man at sea / the sailor on the bridge and translate the SAGAR vision into constructive leadership that provides an alternate investment and business opportunity in the region towards both maritime security and maritime trade.