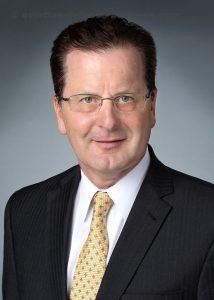 Bangalore. 03 February 2021. "An F-21 partnership integrates India into the world's largest and most successful fighter aircraft ecosystem – a USD $165 billion market and demonstrates Lockheed Martin's commitment to India: to deliver an advanced, scalable fighter to the Indian Air Force that also provides unrivaled industrial partnership opportunities. Our track record of being the world's preeminent fighter aircraft designer, producer and sustainer makes Lockheed Martin an ideal partner of choice for India," reiterated William L. Blair, Vice President and Chief Executive, Lockheed Martin India in an exclusive interview with Aviation & Defence Universe (ADU) .
ADU. LM has been projecting F-21 production in India to bolster its Make in India drive. Why is it the best choice for India? Have you zeroed out on the Indian supply chain for F-21 production in India?
WLB. Lockheed Martin is offering an unprecedented Make in India opportunity and a true win-winfor India and the United States through the F-21 proposal. We are confident the F-21 is the best solution to meet the Indian Air Force's capability needs, provide Make in India industrial opportunities, and accelerate India-US cooperation on advanced technologies, including but not limited to fighter aircraft.
An F-21 partnership integrates India into the world's largest and most successful fighter aircraft ecosystem – a USD $165 billion market and demonstrates Lockheed Martin's commitment to India: to deliver an advanced, scalable fighter to the Indian Air Force that also provides unrivaled industrial partnership opportunities. Our track record of being the world's preeminent fighter aircraft designer, producer and sustainer makes Lockheed Martin an ideal partner of choice for India.
Lockheed Martin is leveraging technologies across our entire fighter portfolio – not just backwards (i.e. 5th to 4th generation) but forward as well (4th to 5th generation) for the F-21 offering. The advanced Active Electronically Scanned Array radar has many shared technologies derived from both the F-22, as well as the F-35. Compared to previous mechanically scanned array radars, the F-21s AESA radar has detection ranges nearly double that of legacy versions. Furthermore, we are offering an advanced cockpit on the F-21 with a Large Area Display. This avionics suite is leveraging both hardware and software from our 5th generation fighters and will greatly enhance pilots' situational awareness. In terms of 4th to 5th generation technology insertion, we have our Automatic Ground Collision Avoidance System which was developed and fielded on our F-16, also included in our F-21 offering, and has recently been fielded on the F-35 for which Lockheed Martin received the prestigious Collier Trophy. This game changing technology detects when the pilot(s) are disoriented or are at risk of losing control and automatically takes control of the aircraft. To-date, Auto-GCAS has saved 11 pilot lives.
Other significant capabilities of the F-21 include Long-Range Infrared Search & Track (IRST), enabling pilots to passively detect threats; Triple Missile Launcher Adapters (TMLAs) allowing the F-21 to carry 40 percent more air-to-air weapons than previous F-16 designs; and a Dorsal Fairing enabling increased growth capacity and indigenous systems integration in the future.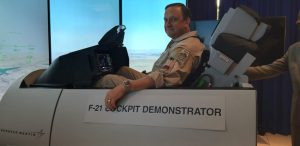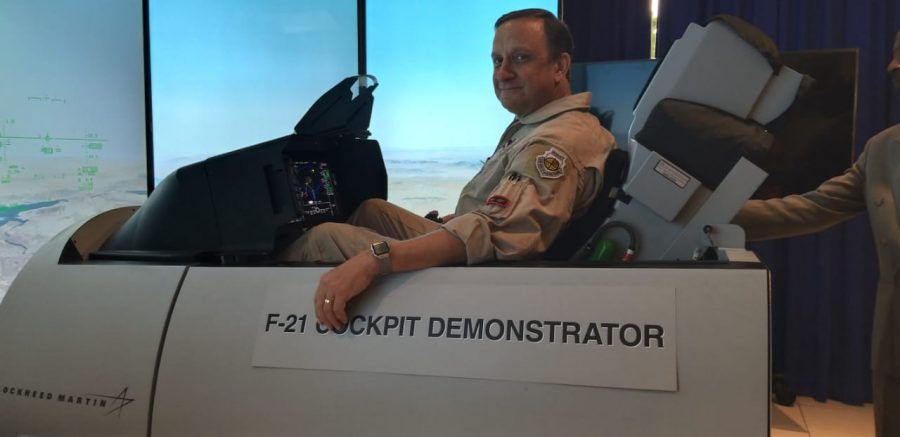 The F-21 delivers an advanced single-engine, multi-role fighter at the most optimal Life Cycle Cost for the Indian Air Force with the longest service life of any competitor – 12,000 flight hours. The selection of the F-21 will place India at the epicentre of a USD 165 billion market for future opportunities with possibilities for expansion of footprints, further development of indigenous capabilities and global supplier relationships. The F-21 aircraft also complements IAF's existing fleet as its fits right in between the Tejas and Rafale to provide an operational gap-filler.
The F-21 is also the only fighter in the world capable of both probe/drogue and boom aerial fueling capability. This, along with Conformal Fuel Tanks (CFTs), delivers greater range penetration and loiter staying power to the Indian Air Force. Simply put, the F-21 goes further, faster, and stays longer than the competition – all at the most optimal Life Cycle Cost for the Indian Air Force. Whether you're talking about battlefields or budgets, the F-21 is the clear choice for India.
ADU. What is Lockheed Martin's short and long-term plans for India?
WLB. Lockheed Martin has partnered with India for more than three decades, working with the Indian armed forces, industry, and other key stakeholders to advance the strategic security and industrial capability of the country, standing true to its commitment to support Make in India with "For India, From India."
We have two joint ventures in India with Tata, Tata Lockheed Martin Aerostructures Limited (TLMAL) and Tata Sikorsky Aerospace Limited (TSAL). TLMAL manufactures major aerostructure components for the C-130J Super Hercules transport aircraft. This is the sole supplier of these components to Lockheed Martin and is an integral part of our global supply chain. To date, TLMAL has manufactured 130 C-130J empennages. The facility also manufactures other aerostructure components like the center wing box and a first of its kind autoclave capability for composites.
Our other joint venture, Tata Sikorsky Aerostructures Limited (TSAL) manufactures aerospace components for commercial helicopters and aircraft and has expanded to include aircraft engine components for aerospace industry companies as well. As of now, TSAL has delivered 154 S-92 cabins to date.
We have currently integrated more than 70 Indian suppliers into our global supply chain. We have nearly 240 suppliers including MSMEs feed into our two joint ventures and have benefited from the vision of Lockheed Martin and Tata working together.
There is tremendous strength and opportunity in India's defense industry ‒ both private and public. We are actively looking for strategic Indian industry partners across the country ─ Indian companies of all sizes, including MSMEs and suppliers throughout India ─ to collaborate and explore security solutions unique to India.
Currently, we have on offer the F-21 aircraft for the Indian Air Force's 114 fighter-jet procurement program. The F-21 will be the ideal solution to meet or exceed the Indian Air Force's capability needs. Lockheed Martin has an unmatched track record of establishing robust partnerships and defence industrial capabilities across multiple fighter platforms and countries worldwide. India's selection of the F-21 would further recent US-India progress and integrate Indian industry into the world's largest fighter aircraft supply chain. An F-21 partnership integrates India into the world's largest and most successful fighter aircraft ecosystem – a USD $165 billion market. The F-21 aircraft also complements IAF's existing fleet as its fits right in between the Tejas and Rafale to provide an operational gap-filler.
The Indian Navy's most recent rotary wing acquisition, MH-60R "Romeo" SEAHAWK® helicopter, is the latest thread in the stories of Lockheed Martin and U.S.-India partnerships. In fact, it is the largest contract Lockheed Martin has ever signed with India. Through the India MH-60R program, Lockheed Martin is excited to work with Indian companies to further develop long-term potential business relationships. Doing so will provide benefits for all parties which may persist well beyond after the initial industrial commitment is fulfilled. As evidenced during last year's virtual India Suppliers Conference, we met with companies from across India in an effort to learn more about India's defense industrial capabilities and to seek opportunities for Indian companies to participate in Lockheed Martin's global supply chains. This event was a critical first step to identify potential long-lasting business relationships and resulted in follow-on engagements between Lockheed Martin and certain Indian companies.
We look forward to working closely with our Indian customers and industry, via the Government of India's 'Atmanirbhar Bharat' and 'Make in India' initiatives to become the partner of choice for both.
ADU. Lockheed was to begin supplying F-16 wings from Indian plant in 2020. Can you give an update on it?
WLB. Building fighter wings in India is a natural next step that builds on our successful partnerships with Tata on the C-130J airlifter and S-92 helicopter. This is a strategic business decision that reflects the value of our partnerships with India and the confidence we have in Tata to this type of advanced defence manufacturing work. In 2018, Lockheed Martin announced that TLMAL will produce fighter wings and this work is currently underway at the Hyderabad facility. We plan to further expand this partnership with India through our unprecedented F-21 offer for the Indian Air Force (IAF). Also, let's not focus solely on production. Lockheed Martin has the world's largest fighter aircraft sustainment and MRO market. The F-21 on offer would put Indian industry at the epicenter of this $165B market, further supporting Make in India and Self-Reliant India objectives. These opportunities for India remain unrivaled amongst the competition.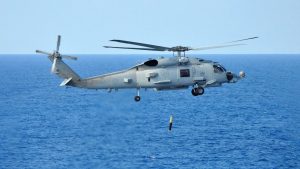 ADU. What is the update on MH-60R for the Navy?
WLB. With more than 300 helicopters operating across navies worldwide and newly selected as the Indian Navy's Multi-Role Helicopter, the MH-60R is the world's most advanced naval helicopter available today. The MH-60R (ROMEO) brings unmatched capabilities across the spectrum of naval warfare. We recently revealed the first look of MH-60R helicopter in Indian colors on Navy Day.
The MH-60R offers the lowest risk and best value option because the aircraft is already in full production and globally supportable. The MH-60R provides a vital capability in the Indo-Pacific region and equips the Indian Navy with a tremendous capability that is ready for operations immediately upon delivery.
As the world's most advanced maritime security helicopter, the MH-60R has unmatched multi-mission capabilities: Anti-Submarine Warfare (ASW) / Anti-Surface (ASuW); Special Operations / Search & Rescue (SAR); Utility /Vertical Replenishment (VERTREP); and Command and Control (C2). The aircraft's fully integrated mission system also builds complete situational awareness and actionable knowledge, enabling target engagement both close-in and over-the-horizon. The helicopter also has unrivaled Anti-Submarine Warfare benefits that includes nearly 1.5 times longer mission endurance time, larger search areas and greater threat detection capabilities. Along with higher availability rates, ease of maintenance activities and extremely less expensive operating costs, the MH-60R brings advanced and immediate advantages to the Indian Navy.
The delivery of the first batch of MH-60R helicopters to the Indian Navy will commence by mid-year 2021.
ADU. US Pacific Command Commander Admiral Harry Harris during his two Congressional testimonies has supported selling F-35 fighter jets to India. What is the development on this front?
WLB. The F-35 strengthens national security, enhances global partnerships, and powers economic growth. Nine nations use the F-35 from their home soil, eight services have declared Initial Operating Capability and four services have employed F-35s in combat operations.
Any discussions on the sale of F-35 to India will have to begin at the government-to-government level. However, a partnership on the F-21 with Lockheed Martin – the designer and developer of the F-35 – offers the Indian Air Force the clearest pathway to the F-35 in the future.
ADU. What is LM's agenda for Aero India 2021?
WLB. We are excited to participate in Aero India 2021 and showcase our broad span of state-of-the-art capabilities to meet India's defence and security requirements. We will exhibit products from our Aeronautics, Rotary and Mission Systems and Missiles and Fire Control businesses. The key attractions at our stand include the F-21 aircraft, MH-60R "Romeo" multi-mission helicopter, and the IAF's workhorse C-130J Super Hercules aircraft.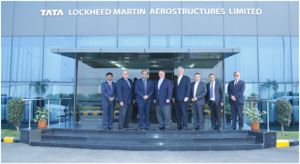 We are already collaborating with our Indian partners, both in the public and private sector, to deliver advanced capabilities to India across these areas. At the show, we look forward explore mutually beneficial partnerships with leading Indian defence manufacturers, start-ups and MSMEs.
Our presence at the show will be in strict accordance with the COVID-19 protocols laid down by the Ministry of Defence and State Government. The safety of our employees, customers and visitors is our topmost priority, and we stand committed to ensuring that all guidelines are followed at our booth.
ADU. Can you elaborate on LM's association with ISRO?
WLB. Lockheed Martin has enjoyed a long partnership with India and Lockheed Martin Space is excited about the recent developments surrounding India Space and its willingness to open its facilities to support future cooperation and collaborative efforts within the space domain.
Lockheed Martin Space has always had keen interest in India, and following the recent announcements made by ISRO we continue to closely observe these recent development changes. In conjunction with our Lockheed Martin India team we are now studying potential opportunities that will contribute towards a mutually beneficial outcome. Lockheed Martin is currently involved in every NASA space mission, including launch and those that support human space flight. We play the role of a lead integrator and in support role with NASA missions.
India has witnessed a tremendous development of the space sector since the launch of Aryabhata in 1975 in the areas of satellite manufacturing, launch, space science and defensive space and there are exciting opportunities for us to support the country in its space advancement program.
At Lockheed Martin Space we pride ourselves on delivering Mission Assurance to all of our customers and look forward to providing this level of assurance for India Space, in the future.
ADU. Is S-92 still in your mind for India's VVIP chopper needs?
WLB. With speed and security, the S-92 can fly high above traffic and crowds, delivering world and business leaders to their destinations. We complement this proven performance with available customer support 24/7, 365 days a year through our one-of-a-kind Customer Care Center – ensuring reliable, safe and comfortable VIP transportation every time.
These benefits, coupled with a stellar safety record and an airframe certified for the harshest of conditions, have led 11 nations around the world to select the S-92 for their Head-of-State missions. We at Sikorsky continue to see interest for our commercial products outside of offshore oil transportation, particularly in the area of VIP transport.
We will be happy to engage with the Indian government on this program, should there be an opportunity to do so.
ADU. What is on LM's plate for India's unmanned systems need?
WLB. Lockheed Martin's unmanned technologies can play a predominant role in modern-day warfare situations. Our portfolio of sophisticated unmanned systems are currently being used for a variety of lifesaving military and commercial applications, and the demand for these capabilities is growing.
Some of our solutions include the following:
MK39 Expendable Mobile ASW Training Target (EMATT): We designed and build the EMATT to replicate the sounds and movement of a diesel submarine. In deep or shallow water, this target can move in response to SONAR echoes to effectively training your ASW weapons without breaking the budget. To date, we have produced over 12,000 EMATTS for the U.S. and international navies.
Condor™ eXtended Endurance & Payload (XEP): Developed in conjunction with the Air Force Research Lab (AFRL), Condor™ XEP is a long endurance, Group 1 unmanned aerial system (UAS) designed specifically for small tactical unit operations.
Indago: Indago is a vertical take-off and landing (VTOL) small unmanned aircraft system with a portable design that can be rapidly deployed for intelligence, surveillance and reconnaissance mission. With the continued refinement and feedback from our customers, our latest offering, the Indago 3, features a low acoustic signature, ruggedized dependability, and rucksack portability. Indago has successfully deployed in support of global military operations with than 300 systems in operations.
Vector Hawk: Designed for support to small unit maritime operations, the Vector Hawk is a waterproof, collapsible fixed-wing UAV that can be launched by hand or an air-pressurized canister. It has approximately 50 minutes of endurance using rechargeable batteries and features a communications range of approximately 5km when using an antenna near the sea surface. The Vector Hawk is capable of high-speed dash at speeds up to 70 knots.
Vehicle Control Station-international (VCSi): Built with our extensive experience, VCSi brings modular and extensible control to your unmanned system. VCSi is made in Canada, is commercially available and is ITAR-free. Its modular architecture allows you to purchase only the components you need for your system while a developer-friendly API and plug-in architecture allows you to easily add or extend functionality for your unique UAV control needs.